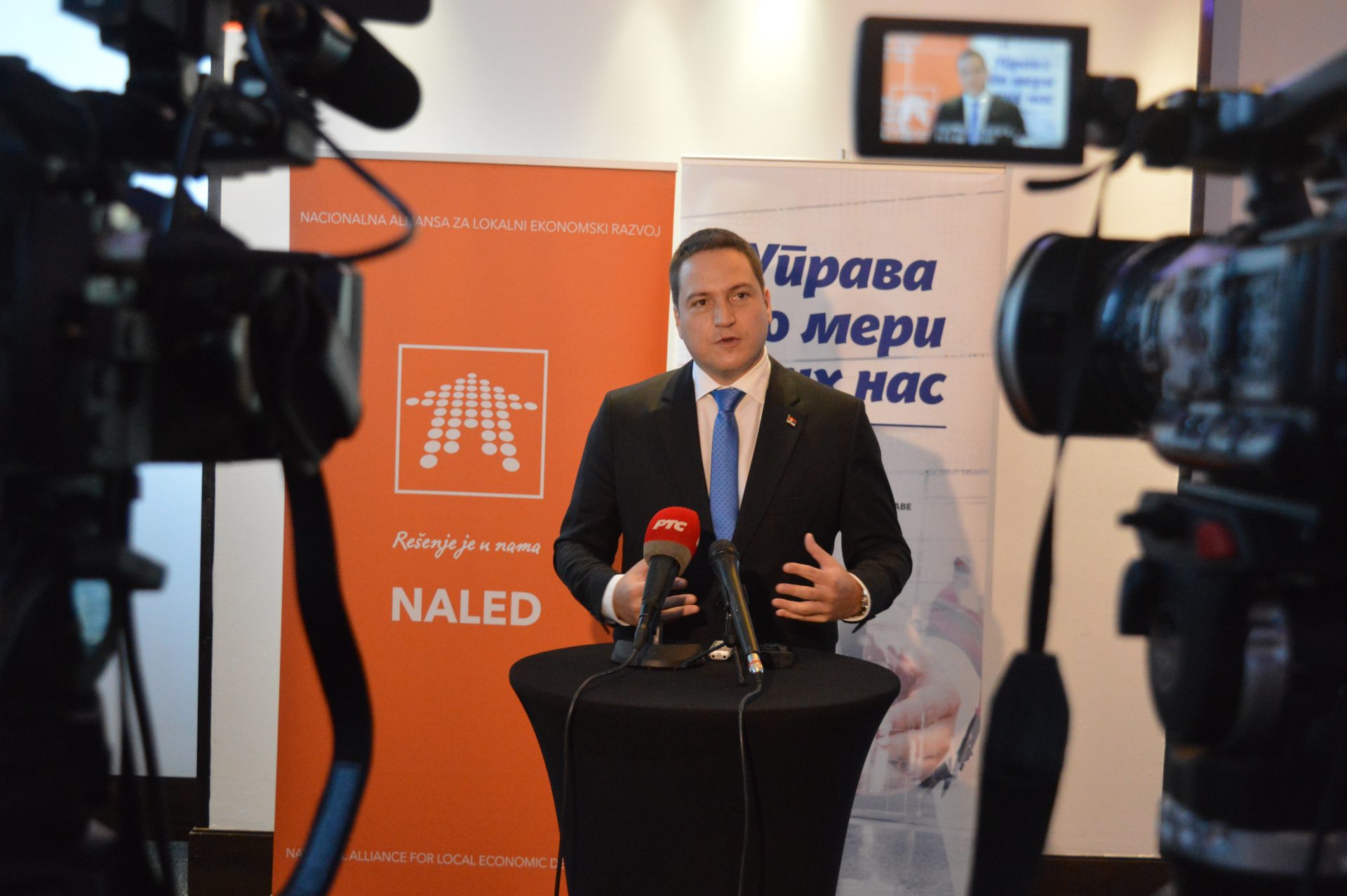 The Ministry of Public Administration and Local Self-Government presented today the Draft Law amending the Law on Inspection with the aim of additionally improving efficiency of inspectorates and relieving the burden of costs imposed on responsible businesses as a result of excessive controls.
"Amendments to the Law on Inspection we have proposed will improve the existing legal arrangements by introducing new, reform-oriented solutions which aim to prevent, assess risk and increase trust between inspectorates and businesses. The key word is trust, because companies with a good operating history will in the future perform self-assessment more often, instead of being subject to inspectors' control", said Minister of Public Administration and Local Self-Government Branko Ružić.
The status of "trusted business entity" is intended for companies which established their reputation by high operating standards and compliance with regulations, which will in practice mean that inspectorates will not visit them for regular controls for minimum four years, but those economic operators will have to perform self-assessment and submit reports on results to inspectorates. It has been proposed that this institute takes effect two years after adoption of the Law, because introduction of the method and instruments for risk assessment within the eInspector platform will take some time, as will the development of a database of "good" and "bad" businesses on the basis of risk assessment. "For those who may see this new institute as a tool for abuse, it is important to emhasize that this status can also be withdrawn, even permanently" underlined the Minister. Amendments to the Law also recognize the institute of a plea bargain, for which NALED prepared the guidelines, and an option for companies to report breaches they have committed, to eliminate non-compliance with support from inspectors and avoid penalties in that way. The Minister said that a special quality of the reform of inspectorates was close cooperation with businesses, their business associations and representatives of 41 inspectorates. "We also worked together on implementation of the Law and, after two years since the Law took effect, together we prepared the draft which would be a step forward in the reform of inspection services", said the Minister and expressed his gratitude to NALED and the Embassy of the Kingdom of Norway which worked on preparation of the Draft Law through the project titled "Strengthening Inspection, Administrative and Judicial Supervision of Inspection", together with the Ministry and the Government's Coordination Commission for Inspection. H.E. Arne Sannes Bjørnstad said inspectorates were necessary for the rule of law and efficiency of the economy, as well as that the use of information technologies and cooperation between inspectorates provided better results at lower costs. "The new Law places Serbia among countries with a modern approach to inspectorates, which includes "soft contact" and control based on risk analysis, which makes things easier for business that operate in accordance with the law and makes things more difficult for companies that avoid compliance with regulations", said Mr. Bjørnstad at the opening of a public debate at the Metropol Hotel, which was organized by the Ministry of Public Administration and Local Self-Government, with support from the Embassy of the Kingdom of Norway and NALED. Vice President of NALED's Board of Directors Goran Kovačević said that businesses supported new institutes in the law which would relieve some of the burden borne by companies that comply with regulations and ensure that inspectorates direct the majority of their activities at identifying unregistered economic operators. "Data of the Support Unit for the Coordination Commission for Inspection show that more than 12,000 inspections were performed in the previous year in companies suspected of being unregistered, and those suspicions were confirmed in as many as 30% of cases. In addition, NALED's study on shadow economy in 2017 found that unregistered companies account for 17%, or 68.500, of the total number of economic operators in Serbia, which is at least three times higher than in the countries we used for comparison. Also, the majority of inspection authorities lack staff and this is why it is important to use their limited resources efficiently and direct them to the issue of dishonest competition, as well as to continually strengthen human and technical capacities of inspectorates", emphasized Mr. Kovačević.