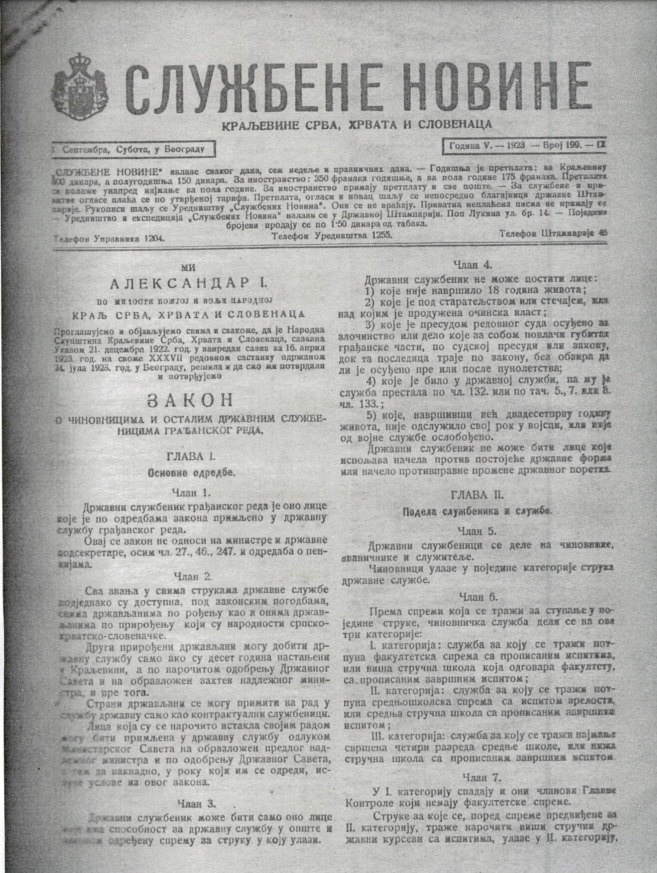 On this day in 1923, the Law on Civil Servants and other Civil Public Employees had entered into force, which regulated the rules of the civil service system in the then Kingdom of Serbs, Croats and Slovenes on a unique basis, and which were also valid for the territory of today's Republic of Serbia.
The law, whose institutes still form the framework of our civil service system, had in eleven chapters and 252 articles regulated who can be a civil servant, the entry into the civil service, movement within the service, evaluation, salaries and other powers of civil servants, termination of duties, disciplinary liability, pensions, but also a whole series of other rights and duties of civil servants.
Although this law prescribed certain exceptions, the rule was that no civil servant could become permanent unless he passed a professional exam and spent three years as a temporary civil servant.
Also, every civil servant, upon taking office, took an oath before the head of the body, and, as the Law required, he was obliged to perform his duty conscientiously, diligently, impartially and selflessly, while respecting the public interest.