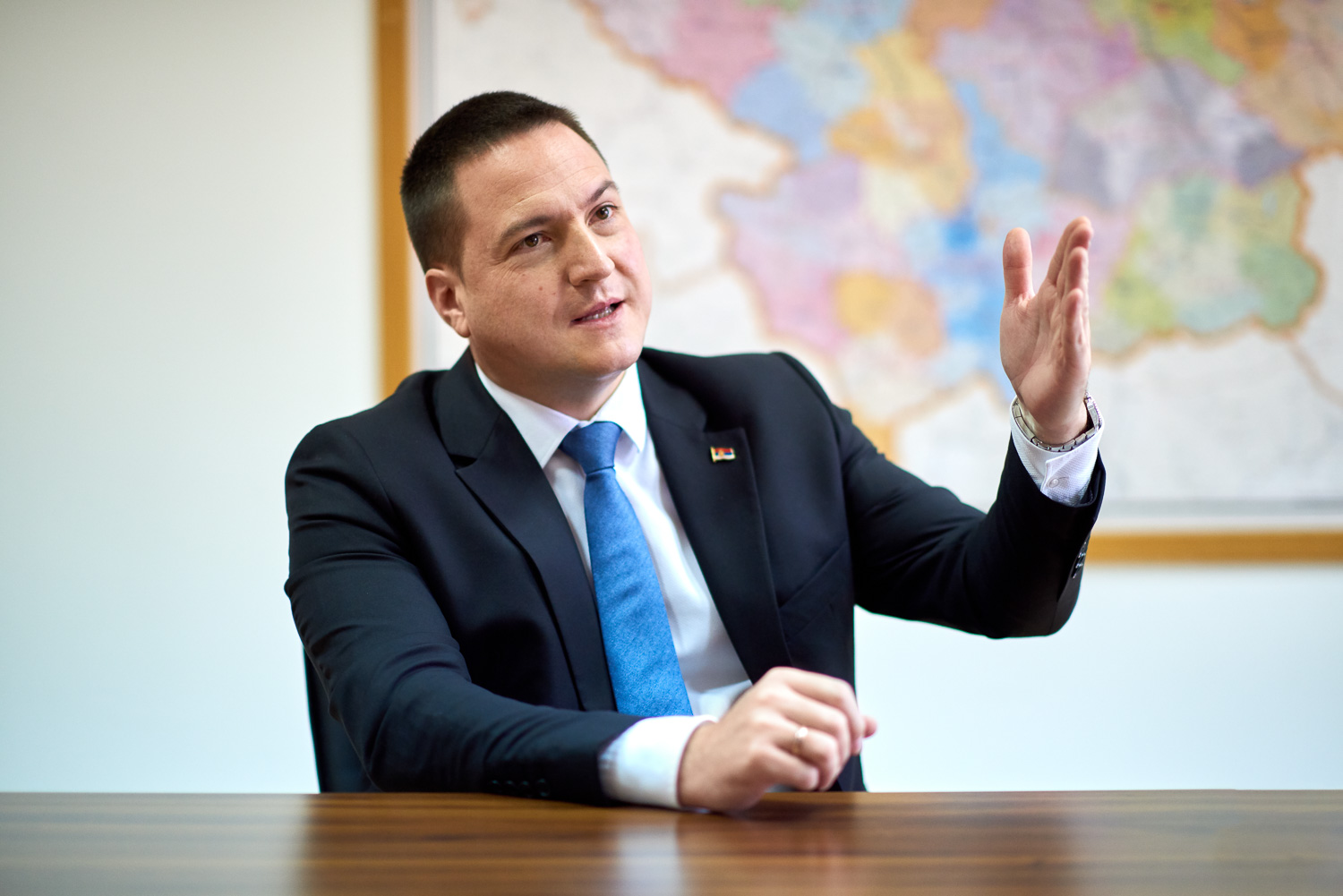 The Minister of Public Administration and Local Self-Government, Branko Ružić, stated today in the Assembly of the Republic of Serbia that proposals for amending the laws on the election of members of the parliament and local elections are primarily related to preserving the health of the nation from the Covid-19 virus.
Ružić said that although the state of emergency was lifted, recommendations still existed in terms of respecting certain rules of behaviour primarily related to the need for physical distance.
The Minister explained that in such conditions, it was significantly more difficult to collect and verify the signatures of voters, both in the scope and within the deadlines prescribed by the Law on the Election of Members of the Parliament and the Law on Local Elections.
"In addition to notaries, there is a need to also allow municipal and city administrations to verify the signatures of voters who support a certain electoral list", he indicated.
He stated that basic courts, court units and reception offices of basic courts can still verify the signatures of voters, but only in municipalities and cities where there are no notaries.
"The intention was to increase the number of authorized certifiers in order to prevent larger groups gatherings and avoid the assembly of larger numbers of people within and in front of the premises of competent authorities, which would certainly not be desirable in these circumstances given all the recommendations," stated Ružić.
He stressed that the health of the nation was the number one priority and that measures would continue to be taken against the spread of the virus.
"It is vital for all of us now as citizens to be responsible and learn to live with what remains, but it is also important to slowly return to a state of normality," the minister continued.
He noted that the reason for the proposal to amend these laws was a political agreement reached at a meeting between the President of the Republic of Serbia, Aleksandar Vučić, and representatives of all lists that were interested in participating in the 21 June elections.
"This is just another step forward in creating and facilitating election conditions for all those who wish to participate in election activities". If these amendments are adopted, we expect that from Monday the REC and all competent election commissions shall announce the continuation of election activities, along with this mitigating circumstance", concluded Ružić.