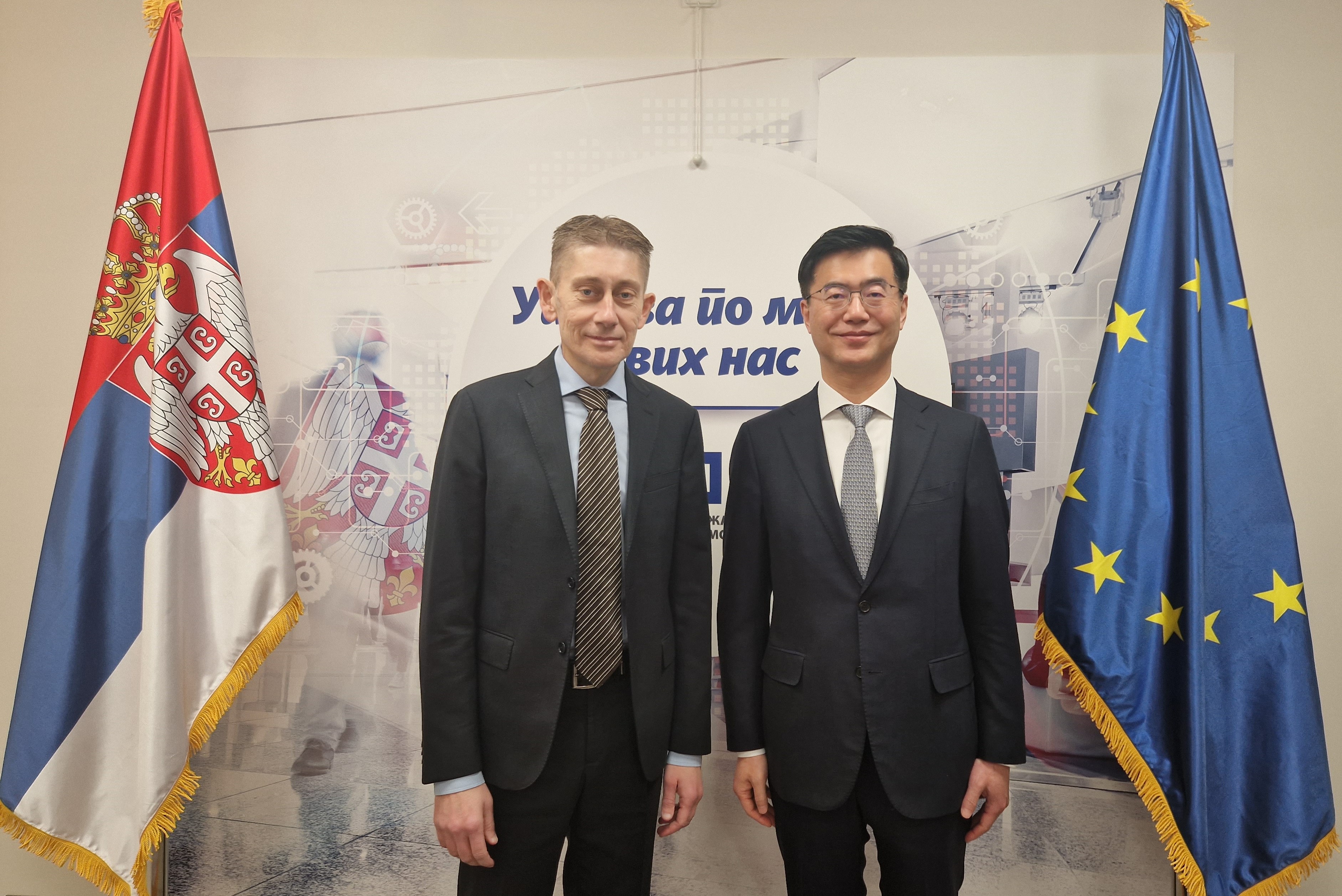 "Around 70 thousand citizens have successfully completed various training programmes in the field of ICT at the SKIP Centre in Belgrade since its opening until today. The establishment of another SKIP Centre in Niš is of great significance, especially considering the overall effort of the State to invest in the development of the southern region of Serbia," the Minister of Public Administration and Local Self-Government, Aleksandar Martinović, PhD, has said at today's meeting with the Ambassador of the Republic of Korea to the Republic of Serbia, Jaewoong Lee.
The interlocutors have noted that the SKIP Centre, which was awarded three times in a row as the best within the world network of Information Access Centre, is a real symbol of the successful and fruitful cooperation between the two countries, and that the outstanding results have led Serbia to be a unique example of a country that will have two such centres.
The minister had told the ambassador that the process of digitization of public administration has been intensively implemented in the last few years, and that at the moment there are approximately one and a half million eCitizens who communicate electronically with the administration, in order to exercise a whole range of their rights.
Martinović has pointed out the importance of the recently held meeting between the President of the Republic of Serbia and the President of the Republic of Korea in Davos, stressing that President Aleksandar Vučić and the Government of the Republic of Serbia are very interested in further intensifying the cooperation between the two countries in all areas, primarily in the sphere of economy and information technology.
The achievements within the joint project "Cloud-based Smart City Development", which is being implemented in the municipalities of Petrovac na Mlavi, Bečej and Šid, have also been discussed at the meeting, as well as future activities in this regard and the inclusion of a larger number of local self-governments under this project, with the aim of improving the quality of life of citizens throughout the country.
The interlocutors have agreed that Serbia has great potential for growth and for the arrival of foreign investors, and have expressed their belief that the adoption of the E-Government Development Programme of the Republic of Serbia 2022−2025 shall be a good foundation and framework for long-term cooperation between Serbia and Korea, as well as for the implementation of more quality projects in the future.