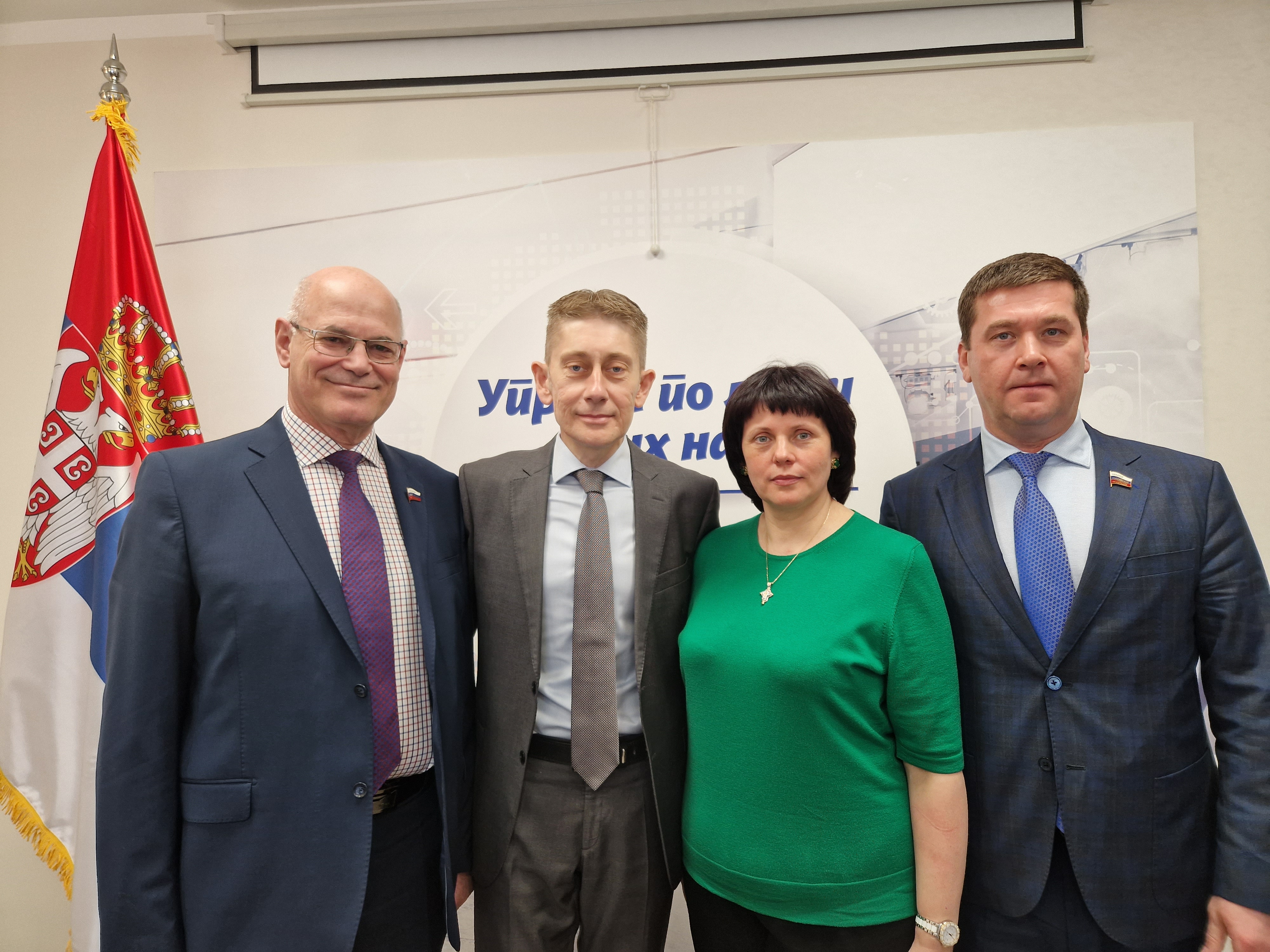 The Minister of Public Administration and Local Self-Government, Aleksandar Martinović, PhD, had met today with the Delegation of the Federation Council of the Federal Assembly of the Russian Federation, led by Yelena Afanasyeva, a member of the Federation Council's Committee for International Affairs and the Head of the Federation Council's Group for Cooperation with the National Assembly of the Republic of Serbia.
At the meeting, the strengthening of cooperation between cities, municipalities and regions from the Republic of Serbia and the Russian Federation  has been discussed, as well as the initiative to hold the first meeting of the associations of partner cities from the two countries in Belgrade.
Martinović has pointed out that about 40 agreements on interregional cooperation between Serbia and Russia have been signed so far, and stated that there is room for its further improvement in the future, especially in the fields of economy, education and culture. He has added that he shall consult with the President of the Republic of Serbia, Aleksandar Vučić, and the Prime Minister, Ana Brnabić, about the initiative to hold the aforementioned meeting.
Pointing out the extremely difficult situation for the Serbian people in Kosovo and Metohija, Martinović had thanked the Russian Federation for respecting the sovereignty and territorial integrity of Serbia, through its principled stance of not recognizing the so-called  "Kosovo", which is currently an issue of the greatest national importance, and had highlighted the official position of the Republic of Serbia towards the crisis in Eastern Europe.
Photo gallery – source: MDULS