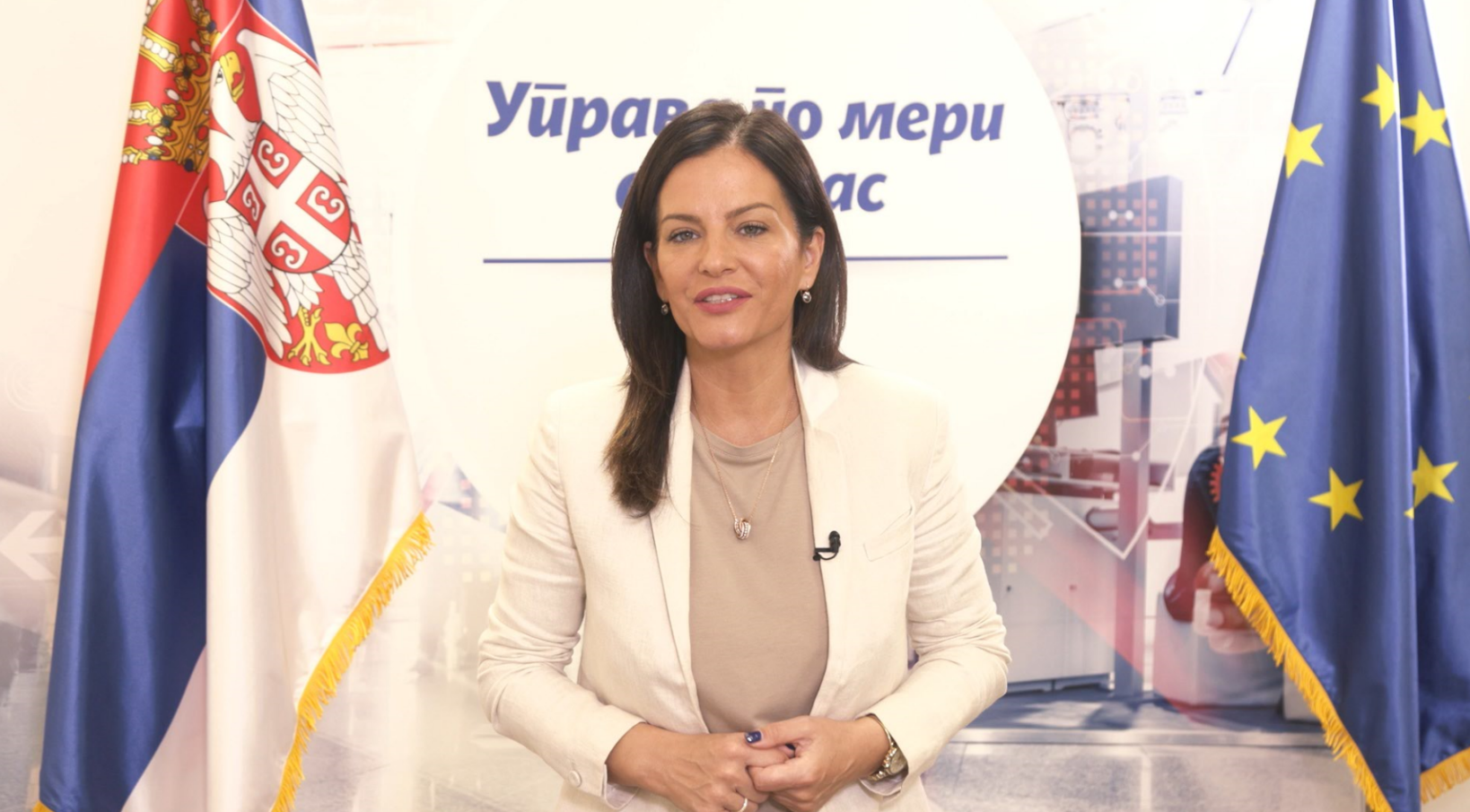 "Digitalization is a necessity in public administration and the only way to offer superior public services, for our administration to be faster, more efficient, more ready to respond to the demands of citizens and the economy," Minister of State Administration and Local Self-Government Marija Obradović said at today's meeting at the National Academy of Public Administration "Towards a New Literacy", organized by USAID, the Ministry of Culture and Information, National Academy for Public Administration and Propulsion.
Opening the meeting, she pointed out in her video message that the Government of Serbia supported the digital agenda, which gives excellent results compared to many European countries, with the fulfillment of the preconditions that all citizens must benefit from it. Digital transformation is one of the key priorities of the current Serbian Government, and the strategic decision to turn Serbia and the state administration towards reform, innovation and digitalization was crucial not only to achieving results in real space, but also to responsibly and concretely respond to the greatest security crisis of recent decades – the coronary virus pandemic, said Obradović.
She reminded that the technological revolution has brought global changes that bring innovation in the way of life and work, and to that end, the Government of Serbia strives to provide two basic preconditions: media and digital literacy and digital connectivity for all citizens. The public administration reform, which is continuously implemented, has resulted in efficient and user-oriented administration in the digital environment.
"The vision of the Government is that the largest number of citizens and businesses should use eGovernment services that should be in accordance with the highest quality standards and focused on the needs of users. Also, the vision is to significantly improve the media and digital literacy of citizens and civil servants for the use of eGovernment in the coming years. We have to explain to the citizens that eGovernment is available to them 24 hours a day, 7 days a week, 365 days a year, as well as to prepare civil servants in a modern way of work," Obradović concluded.
At today's event, a manual on media and information literacy for public administration officials by Saša Mirković and Maja Zarić was presented, and the media literacy training program will be available to public administration officials through the National Academy for Public Administration online learning platform from July this year.
Video gallery