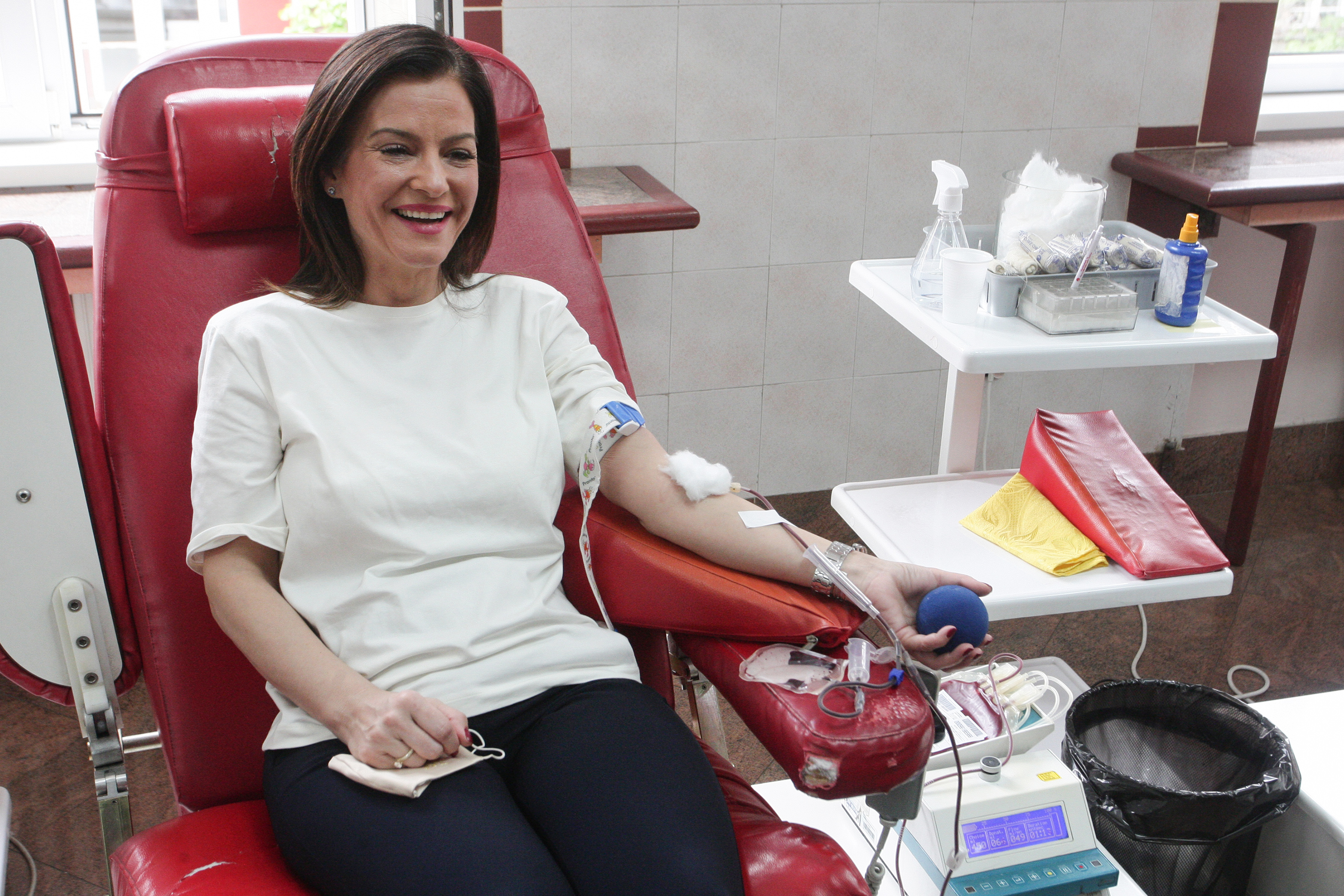 Employees of the Ministry of Public Administration and Local Self-Government, State Secretary Stevan Gligorin and Minister Marija Obradović voluntarily donated blood today at the Blood Transfusion Institute of Serbia.
On that occasion, Minister Obradović pointed out that she was extremely proud of the employees of the Ministry, who responded to the invitation to donate blood voluntarily, because the action "Donate blood, save lives" should become our daily routine.
She stated that blood is constantly needed, maybe now more than normally, because even during the Covid 19, traffic accidents happen and people have surgeries and said that it is important that people do not stop with voluntary donations.
"Personally, I have been voluntarily donating blood for years, and I think that is a way of life. There are those who will donate blood for the first time today, and become voluntary donors, and it is especially important that we stimulate and include donors with rare blood groups. I call on everyone in all cities and municipalities to respond to the action of voluntary blood donation, especially employees in the city and municipal administrations. Only one thing is important – donate blood, save lives, and that is also good for your own health. This should become a way of life, and not just an activity, " said Minister Obradović.
Photo gallery