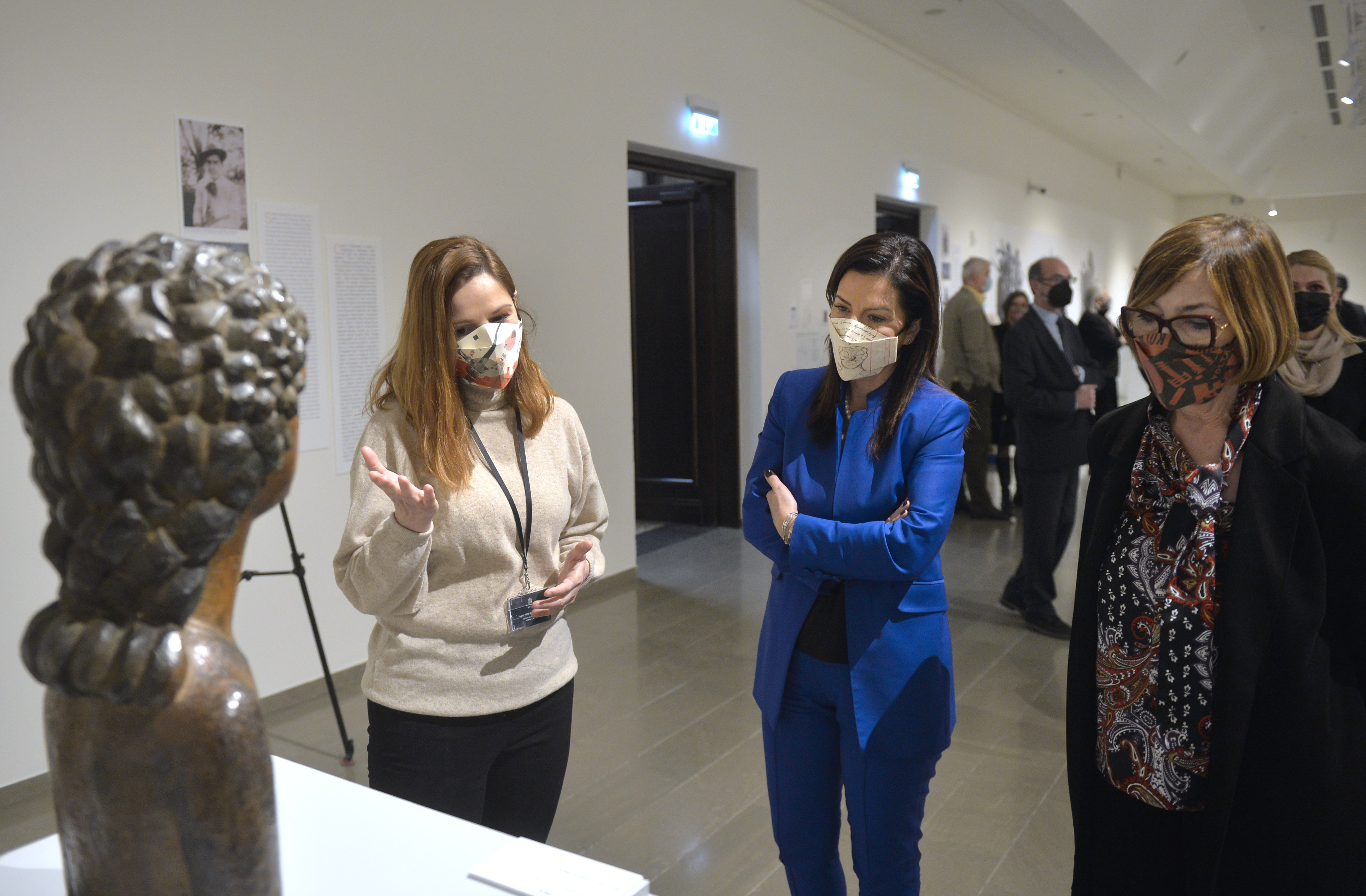 Minister Marija Obradović opened the exhibition "Sreten Stojanović. Virtues of Character and Material," today, in the National Museum, on the occasion of celebrating the Statehood Day – Sretenje.
She thanked the National Museum for celebrating Statehood Day with an exhibition dedicated to our celebrated academician and sculptor Sreten Stojanović, and at the same time reopening its doors to citizens so that they could get acquainted with the life and work of artists through this magnificent exhibition.
Obradović said that, in the face of the greatness of Sreten Stojanović's life and opus, we can only remain silent, for we have neglected this great author and allowed not only for him, but also for some of our other greatest minds to be treated in a way that they do not deserve. She pointed out that our mission, as well as the mission of the National Museum, is to open the doors of this renovated and decorated building to the citizens, and above all to young people and children, and to present the works and lives of all somewhat forgotten and depreciated pearls of our art.
"Just as the life and work of Sreten Stojanović were proof that, with persistence and dedication to true values ​​and goals, one can achieve success and leave a mark on eternity, so let our National Museum overcome all its problems and remain a signpost for future generations," said Minister Obradović.
Bojana Borić Brešković, acting director of the National Museum, and Darko Tanasković, president of the Board of the National Museum, spoke about the exhibition itself, emphasizing the importance of Sreten Stojanović's body of work, a man whose art marked the 20th century.
The setting of the "Sreten Stojanović. The Virtues of Character and Material" exhibition, by Vera Grujić, counts 64 works by our great artist and will be open to visitors from February 12 to April 11, 2021.