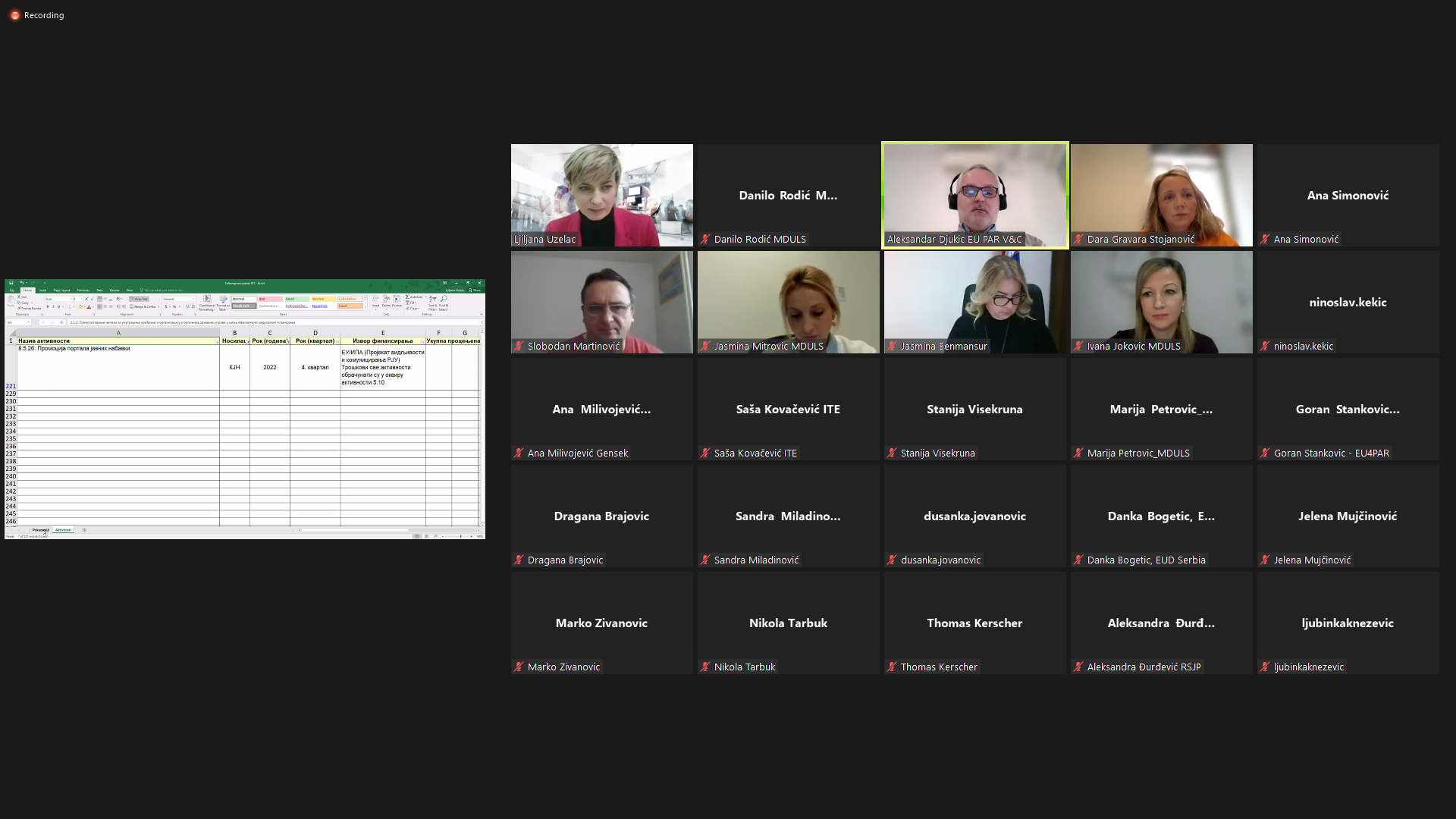 The fourth meeting of the Inter-Ministerial Project Group on the subject of reporting on the status of activities and fulfilled values of indicators for 2022, from the competence of the authority, within the Action Plan for the implementation of  the Public Administration Reform Strategy in the Republic of Serbia for the period 2021-2025, has been held today via zoom platform.
At today's meeting, the institutions which actively participate in reporting, according to their competencies, have presented the results achieved in the specified period, which, among other things, was preparation for the upcoming reporting in January 2023.
Referring to the achievements of the current year, the Secretary of the Ministry of Public Administration and Local Self-Government, Stanija Višekruna, as the Head of the Group, had thanked those present for their active participation in the work thus far.