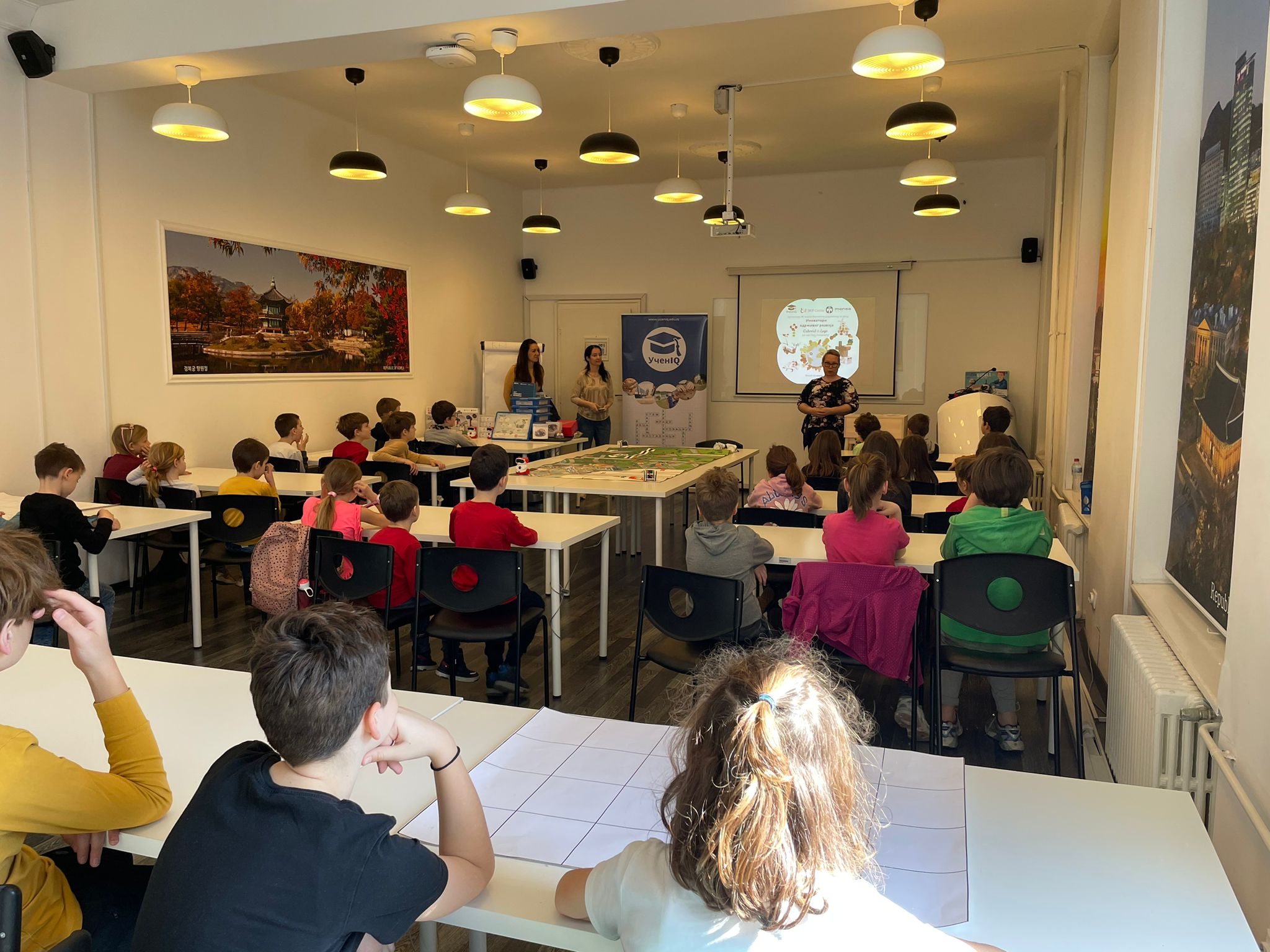 At the Serbian-Korean Information Access Center within the Ministry of Public Administration and Local Self-Government, as part of the European initiative STEM Discovery Campaign 2023, a free workshop for children aged 5 to 12, titled "Innovators for Sustainable Development: Cubroid and Lego", was held.
At this workshop, thirty children have participated in learning about ecology, recycling, renewable energy sources and other important environmental topics and problems. On that occasion, the children have also learned about robots, i.e. the basic commands and procedures for working with them. They have entered the first commands on the simplest of robots, which brought them closer to the topic of initial algorithmic thinking.
The training was organized in cooperation with the UčenIQ Association and the Department for Work with Children of Mensa Serbia.