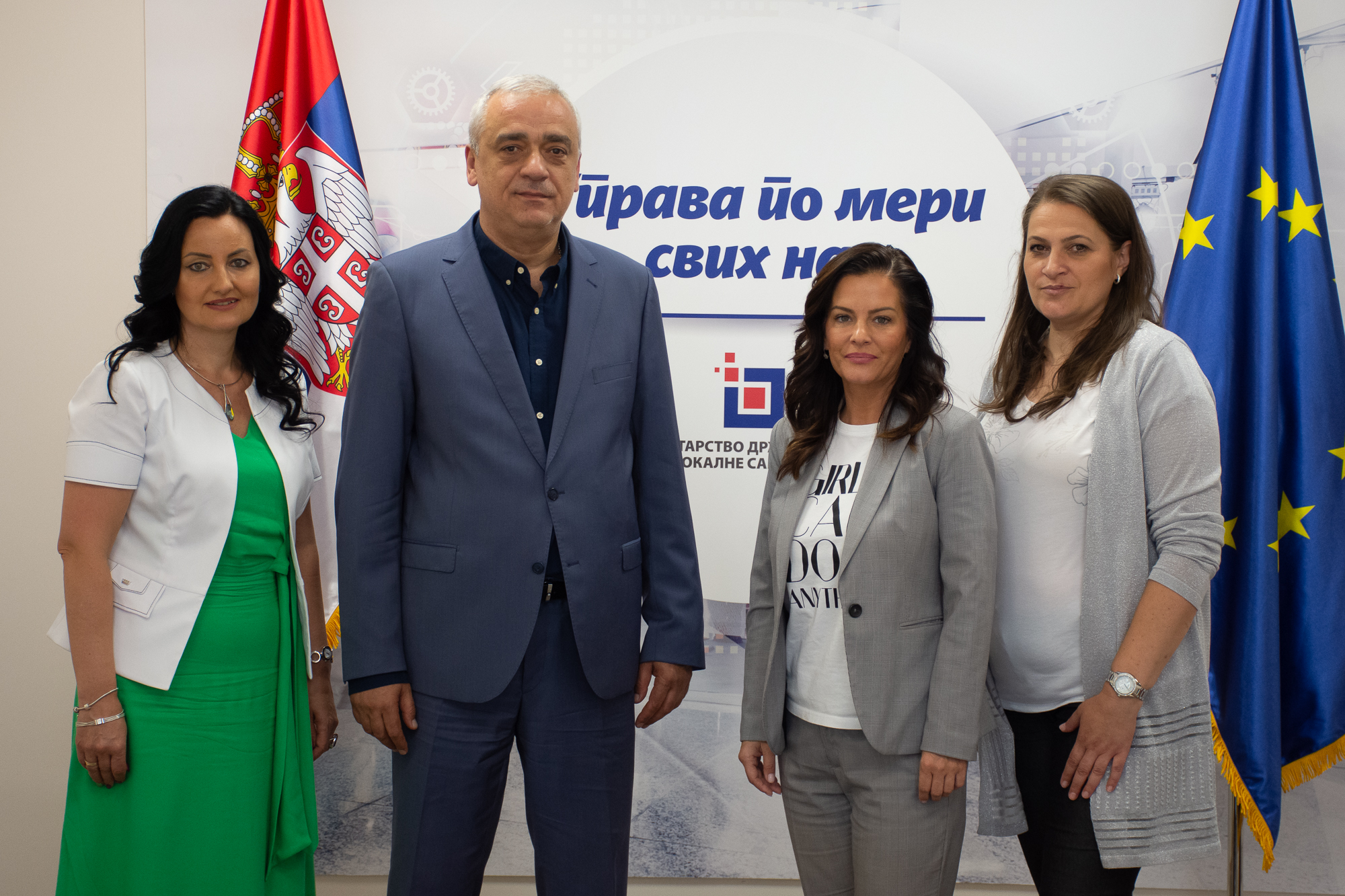 Continuing the practice of regular meetings with representatives of cities and municipalities in Serbia, today, Minister Obradović talked with the local leadership of Subotica.
At the meeting with the Mayor of Subotica, Stevan Bakić, and Marija Usumović Davčić, the Head of the City Administration, the Minister said that the Ministry is open to supporting and providing assistance to all local self-government units in Serbia, especially the ones that are multicultural, such as Subotica.
The meeting discussed the implementation of the project for which Subotica received funds from the Ministry's Budget Fund in the current year, which is meant for the renovation of the facade of the City Library, and the Minister expressed her hope that this projects, as well as the previous ones for which this city has received funds from the budget, would be realized within the deadline.
Also, the possibilities of supporting the improvement of services provided to the citizens of Subotica in the Single Administrative Place was discussed during the meeting, as well as the improvement of services for users in the preschool institution where the works on the reconstruction of the central kitchen are performed.
In addition to Minister Obradović, State Secretary Maja Mačužić Puzić also attended the meeting.