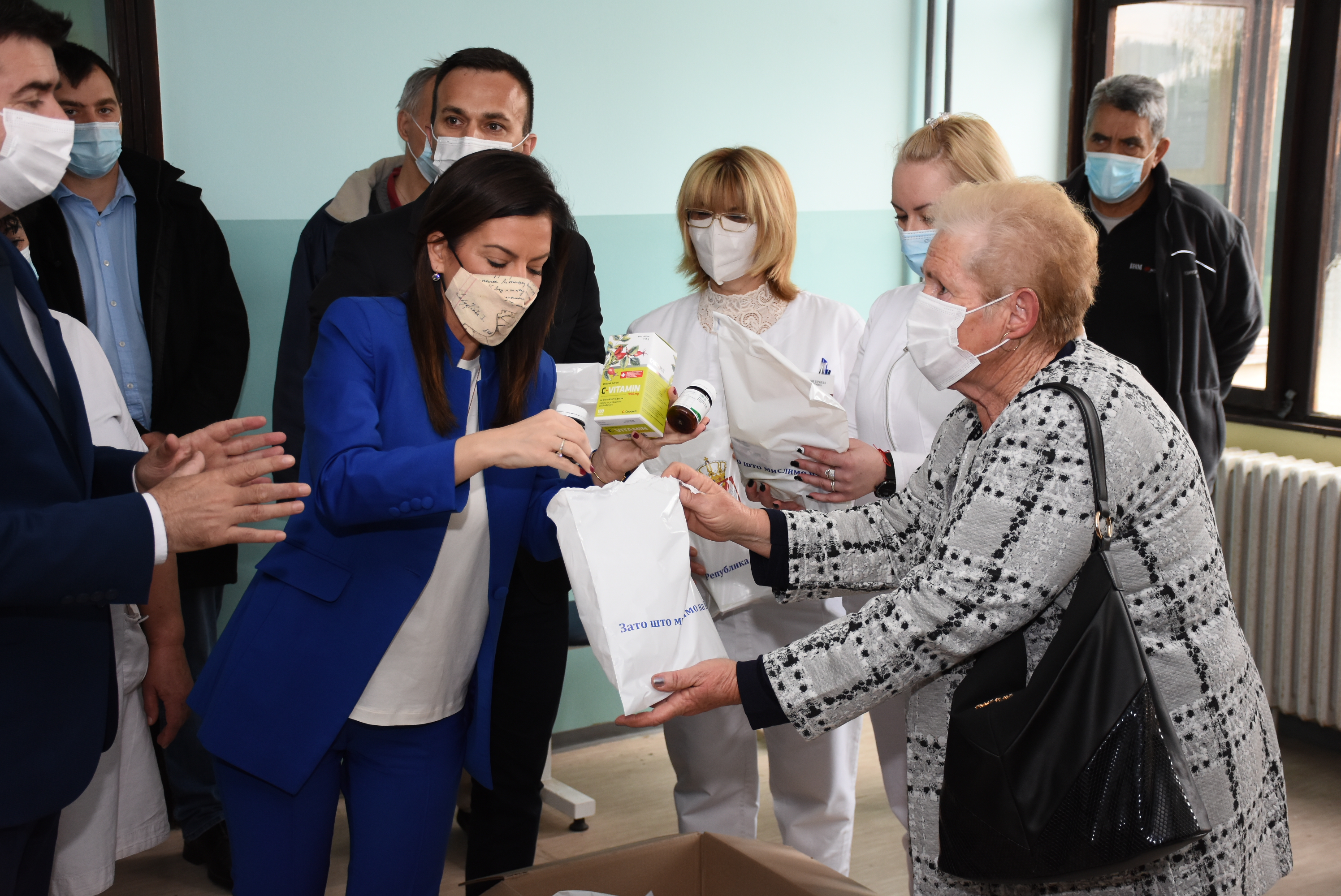 "The state did everything, we procured vaccines, organized vaccination, organized mobile teams to make the vaccine against the virus Covid 19 virus available to everyone, and it is up to the citizens to be vaccinated in as many numbers as possible and to stop being enslaved by their own prejudices." The best vaccine is the one you received, let's all get vaccinated because there is no better vaccination promotion than when your neighbors tell you that they have been vaccinated and recommend the same to you ", said today the Minister of Public Administration and Local Self-Government Marija Obradović during her visit to Mionica
Today, together with the State Secretary of the Ministry of Health Dr. Mirsad Đerlek and the Mayor of Mionica Boban Janković, she visited the vaccination point in HC Mionica, got acquainted with the immunization against the virus Covid 19 in this municipality and distributed the first vitamin packages to elderly citizens who came for vaccination.
Obradović announced that a larger amount of the Sinofarm vaccine will be available to the citizens the following week, and appealed especially to young people to get immunized. She praised the cities and municipalities in organizing the immunization and called on the citizens to address their local self-governments so that the mobile vaccination teams could reach the most remote hamlets in Serbia.
Minister Obradović talked to the citizens who came to DZ Mionica today to get vaccinated and distributed a symbolic number of vitamin packages to the oldest citizens. Vitamin packages contain vitamins C and D, as well as zinc, and all pensioners in Serbia will receive the same packages through the post office in their cities and municipalities.
In the municipality of Mionica, immunization against the virus Covid 19 takes place at two vaccination points in the Health Center, as well as in two rural clinics in Rajković and Gornja Toplica. The percentage of vaccinated citizens older than 65 is 32.03 percent, and the citizens of Mionica, whether they have an appointment or not, can be vaccinated today with the Sputnik V vaccine.
Photo gallery