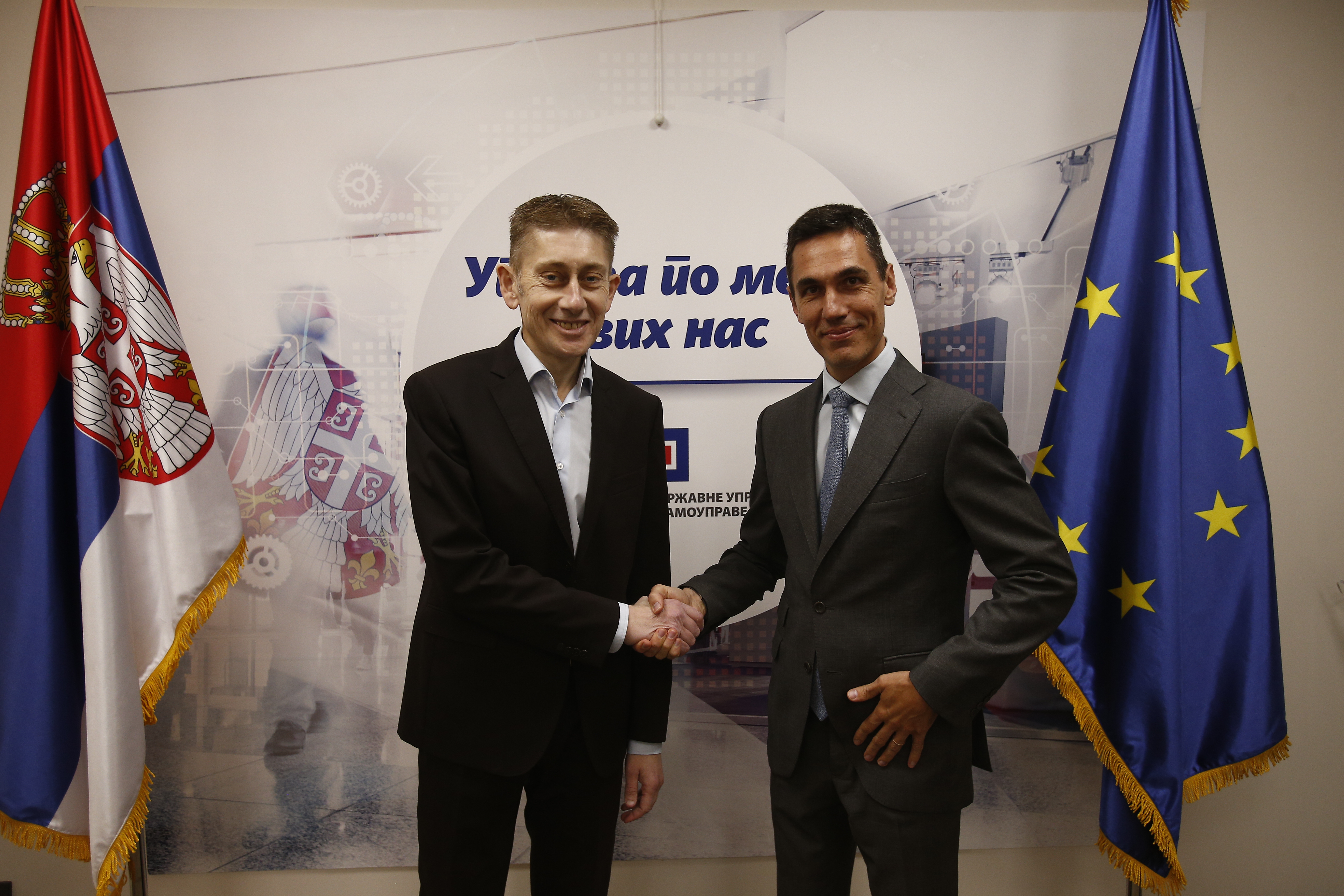 The Minister of Public Administration and Local Self-Government, Aleksandar Martinović, PhD, and the Head of Regional Representation for Western Balkans at European Investment Bank (EIB), Alessandro Bragonzi, have discussed today the results achieved so far and the possibilities for further cooperation on the joint project "Partnership for Local Development".
Martinović has pointed out that through investments into the construction and rehabilitation of public buildings, farmers' markets and public lighting systems, the local infrastructure had been significantly improved, and that the implemented projects have proved to be very useful for cities and municipalities. According to him, "Partnership for Local Development" is a well-designed project, and all activities in the previous period have been carried out very efficiently and to the benefit of citizens.
The possibilities for extending the existing credit arrangement for the implementation of the remaining projects in five Local Self-government Units have been discussed at the meeting, as well as the potential continuation of cooperation through a new credit arrangement, with the approval of the Ministry of Finance, which would include a larger number of cities and municipalities.
The interlocutors have noted that it is important to determine the technical possibilities and deadlines for further joint activities, and have expressed their interest in further cooperation, with the aim of implementing even more quality projects in local self-governments.