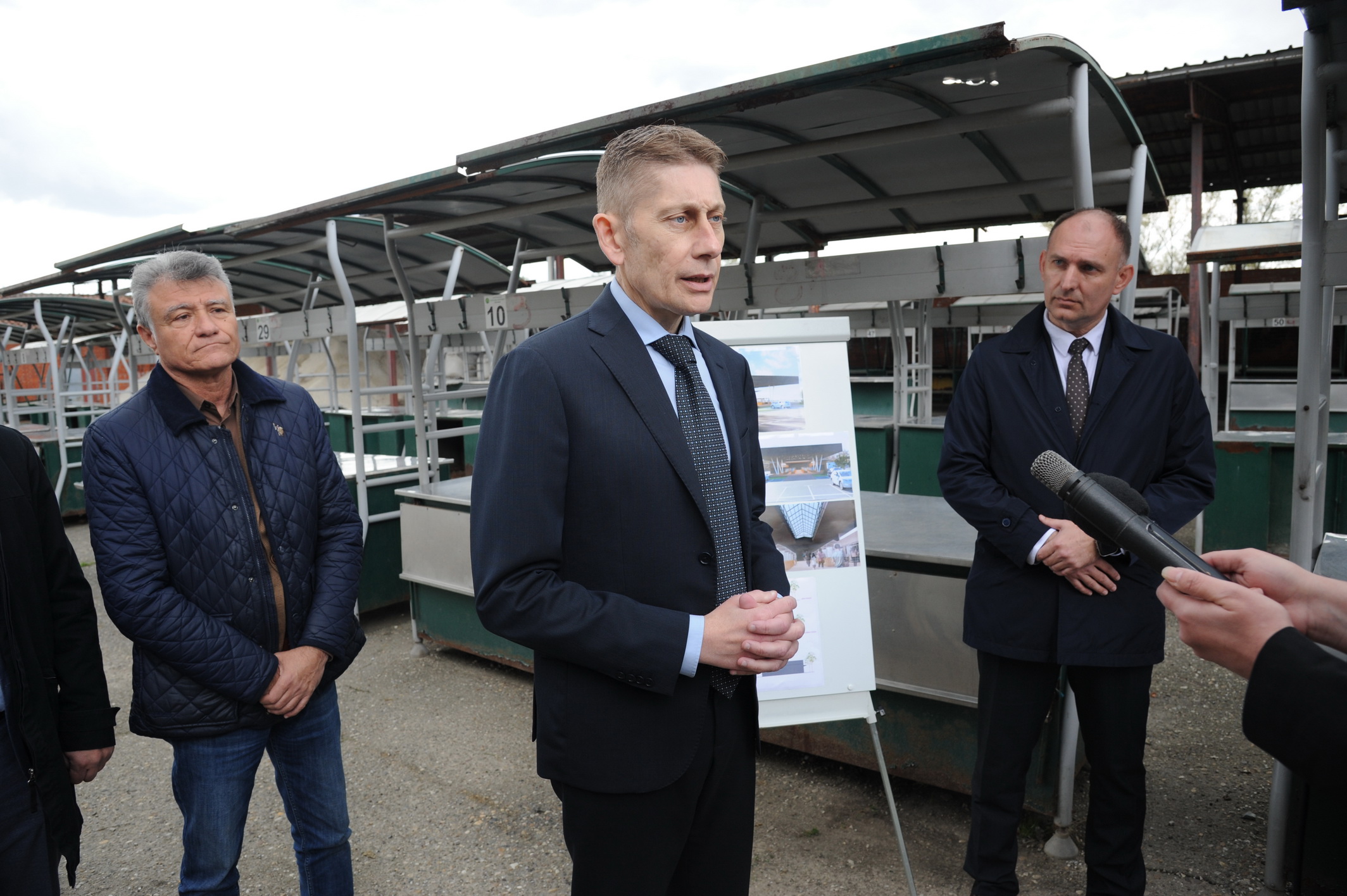 "One of the most modern green markets in Serbia will be built in Batočina by Summer of 2024. Apart from its very pleasing aesthetics, the city market building will also be very functional, with planned parking spaces which are currently non-existent. The plan is to build an enclosed part of the green market that will be used throughout the year, but also an open, covered part that will be used seasonally, when the attendance and the need for more stalls is greater", the Minister of Public Administration and Local Self-Government, Aleksandar Martinović, PhD, has said during a tour of the site on which the market in Batočina will be built, the construction of which is aided by MDULS.
Martinović has pointed out that in the Municipality of Batočina, the agricultural land consists of around 10,000 hectares, that more than half of its inhabitants are engaged in agriculture, and that the construction of the market is of great importance for the citizens.
"The residents are currently selling their products at a location that is really not adequate for such a purpose. Cara Dušana Street is clogged with traffic on market days, while sellers have no shelter when it rains, and nowhere to store their goods. With the construction of a modern facility, all the aforementioned problems shall be solved, and in addition to the green market, the facility will also contain a department store, as well as three business premises," Martinović has stressed.
Starting next month, a street in the Municipality of Batočina shall be named after the Heroes of Košare. On that occasion, Martinović has said that the Serbian people are obliged to remember the soldiers who laid down their lives defending Serbian sovereignty and territorial integrity. He expressed his satisfaction that the Municipality of Batočina is one of the local self-governments that will honour the fallen soldiers in this way.
During his visit to Batočina, Martinović held a meeting with the President of the Municipality of Batočina, Zdravko Mladenović, and his associates.
Photo gallery – source: Tanjug