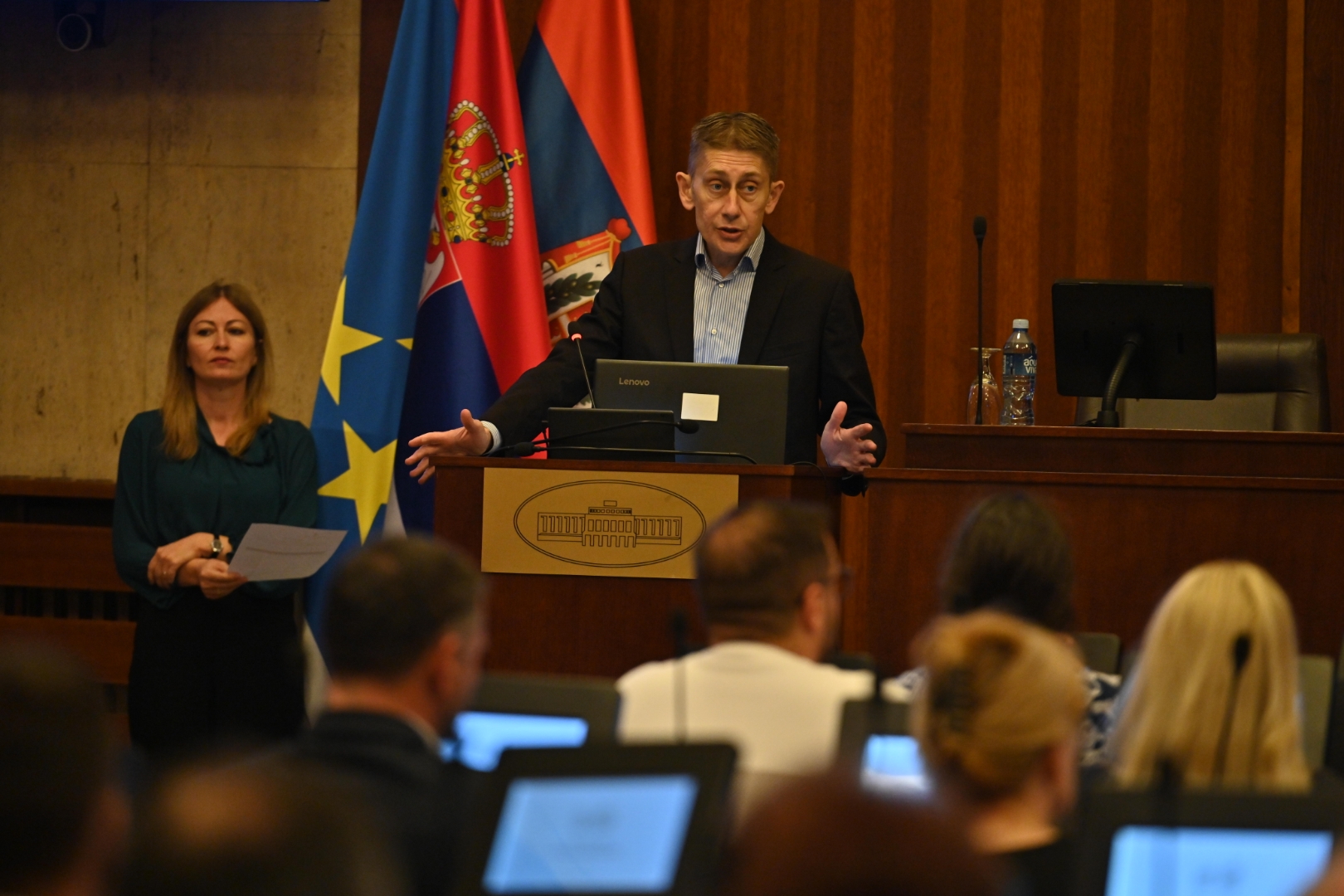 "Today, we are presenting changes which should ensure a single legal regime for the entire administration and additional quality of employment in public administration at the provincial and local levels. The intention of the Ministry of Public Administration and Local Self-Government is to establish an identical and single legal regime for civil servants and entities at all levels of government, but also to strengthen the management responsibility, because in this way we will have an efficient and responsible administration, which is not only formally, but also essentially an actual service oriented towards the citizens", the Minister of Public Administration and Local Self-Government, Aleksandar Martinović, PhD, has said today in Novi Sad at the public hearing "Presentation and discussion on the Draft Law on Amendments to the Law on Employees in Autonomous Provinces and Local Self-Government Units".
Pointing out that the introduction of the system of competences in the work of provincial and local self-government commenced during the last year, Martinović has pointed out that, so far, all the bodies have harmonized their internal acts with the defined "Competency Framework" for the work of the administration. According to him, a step further shall be taken this year with the commencement with preparations for the introduction of competence-based employment, so that the entire HR management can be based on the knowledge, skills and abilities required for the effective performance of administrative duties. The minister has added that the strengthening of administration through the hiring of qualified and competent staff is a prerequisite for better work of the administration and for the provision of quality services to citizens and the economy.
Martinović had wished for successful work to those present, and expressed his belief that with joint participation and consideration of the possibilities for implementation of the proposed changes, they shall contribute to a higher quality of regulations and better management. He has expressed the readiness of the Ministry to accept all useful suggestions and objections to this Draft Law.
"We gathered here today in Novi Sad to hear what people, primarily hailing from AP Vojvodina, have to say about this Draft Law, and I hope that we will soon discuss the proposed amendments with the Government of the Republic of Serbia, i.e. with the MPs and that we will receive support thereof", Martinović has said.
At today's public hearing, the Deputy Provincial Secretary for Regional Development, Interregional Cooperation and Local Self-Government, Radivoj Paroški, had addressed the attendees, which was followed by the presentation and discussion of the aforementioned Draft Law.
Photo gallery – source: Ótos András