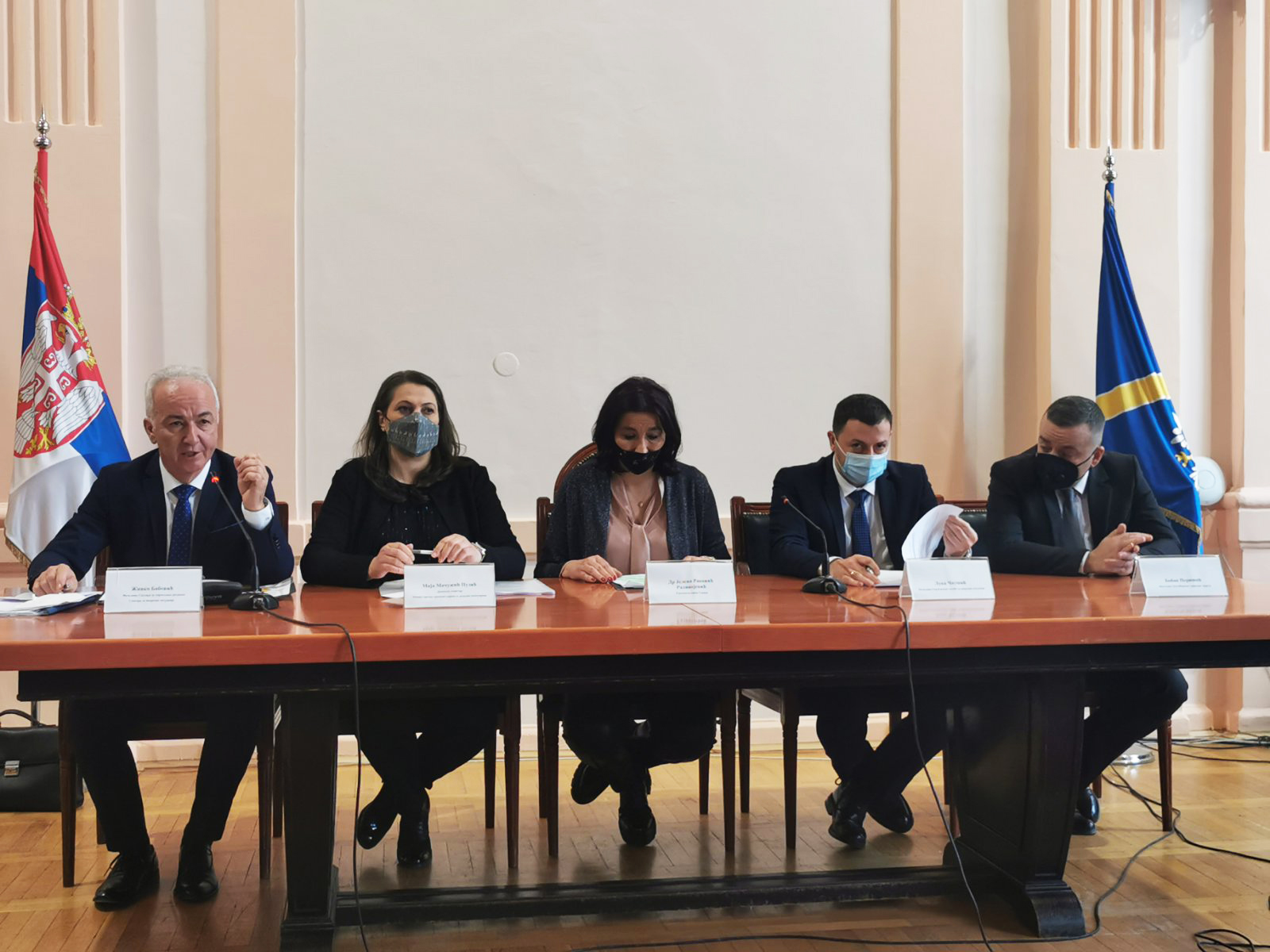 MDULS State Secretary Maja Mačužić Puzić visited Uzice today, where she talked with mayors and chiefs of staffs for emergency situations of the Zlatibor administrative district about preventive action and a joint approach to preventing catastrophic consequences caused by natural disasters.
"MDULS has the opportunity to provide logistical and financial support to projects in the field of disaster risk reduction through the budget fund, and I hope that there will be as many such projects as possible to ensure the safety of our citizens," said the MDULS Secretary of State.
She emphasized that the city of Užice was the only one from the Zlatibor administrative district that submitted a project for that purpose this year, and that it also called on other local self-government units to start preparing projects for next year, ones which can have a preventive effect and fend off all natural disasters.
"We are gathered here today with a common goal and we are trying to act together, but you are the ones who must initiate the solution of certain problems," said Mačužić Puzić.
The State Secretary also referred to the vaccination of the population, noting that in the Zlatibor administrative district, the immunization of citizens is quite well organized, but that they can always count on the help and support of MDULS in this process.
The meeting was also attended by the Mayor of Uzice, Dr. Jelena Raković Radivojević, the Republic's Chief of Staff for Emergency Situations, Luka Čaušić, as well as the Chief of the Zlatibor Administrative District, Boban Perišić.
Today's visit to Užice by State Secretary Maja Mačužić Puzić is another one in a series of planned visits to local self-government units in the country, which aim to identify the problems that local governments face, provide support, and find mechanisms and ways in which MDULS can help.