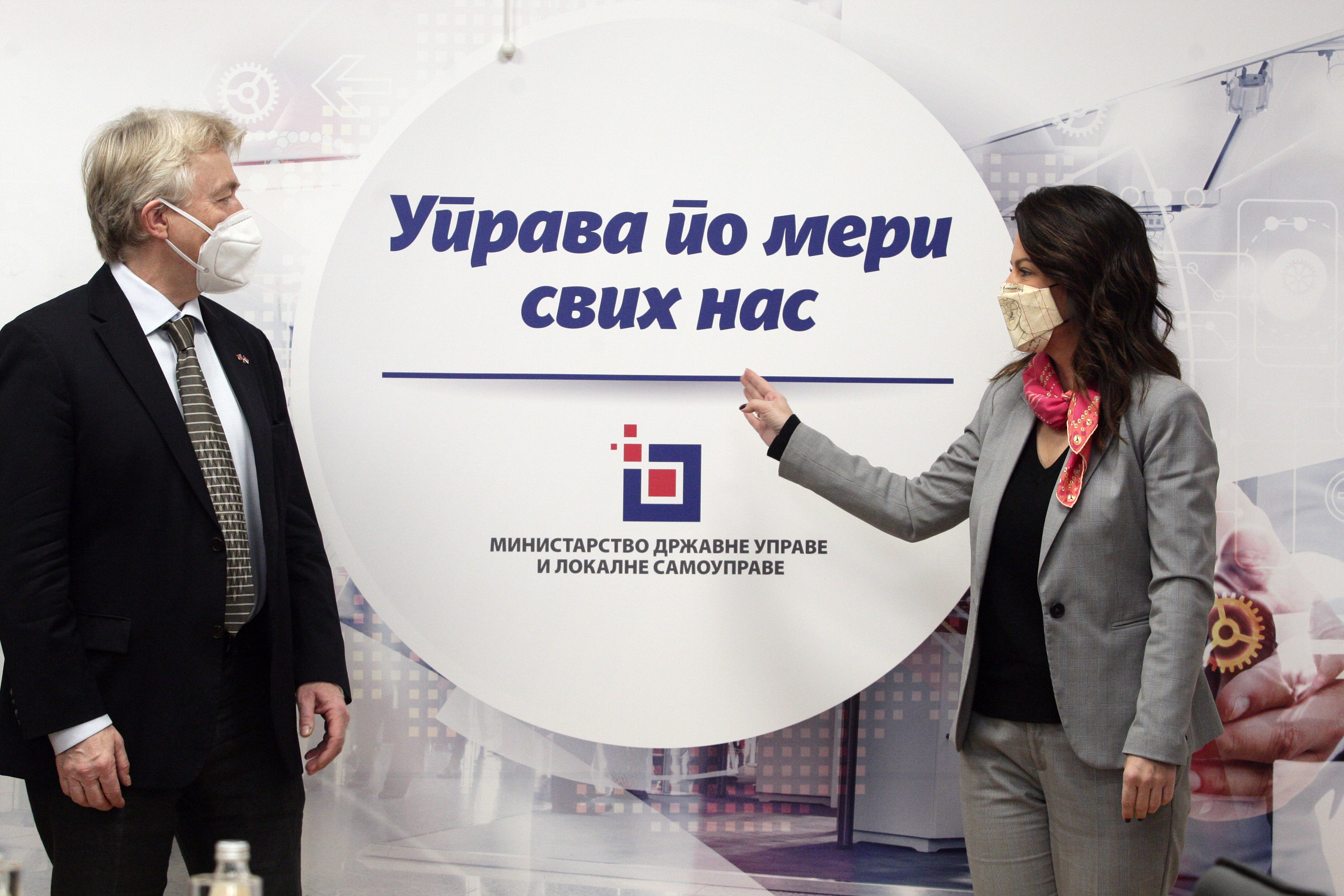 Minister Marija Obradović talked today with the Norwegian Ambassador to Serbia H.E. Jørn Erling Gjelstad about the two countries' project cooperation to date and opportunities for cooperation in new project activities.
Ms. Obradović praised the commitment and support of the Kingdom of Norway in various fields, in particular in the field of inspection reform and the projects supporting that reform.
The Minister described the COVID-19 situation in Serbia as alarming and said she expected new measures would be put in place after today's meeting of the Crisis Response Team to break the chain of infection. She said she would hold a meeting with inspectors in her capacity as chairperson of the Coordination Commission on Inspection Supervision to step up inspection activities in the field.
Minister Obradović also announced she would visit a substandard Roma settlement in Belgrade later during the day to advise members of the Roma community how to register for COVID-19 vaccines, so that the most vulnerable social groups could also be properly informed and so that those interested among them could register for vaccination.
Ambassador Gjelstad said COVID-19 presented everyone with tremendous challenges, noting that the coming months would be crucial in the fight against the virus. He said inspection would have an essential role in the coming period and stated his willingness to continue supporting projects in this field.
The two parties agreed the cooperation to date had been very good and should be continued and expanded in the future.