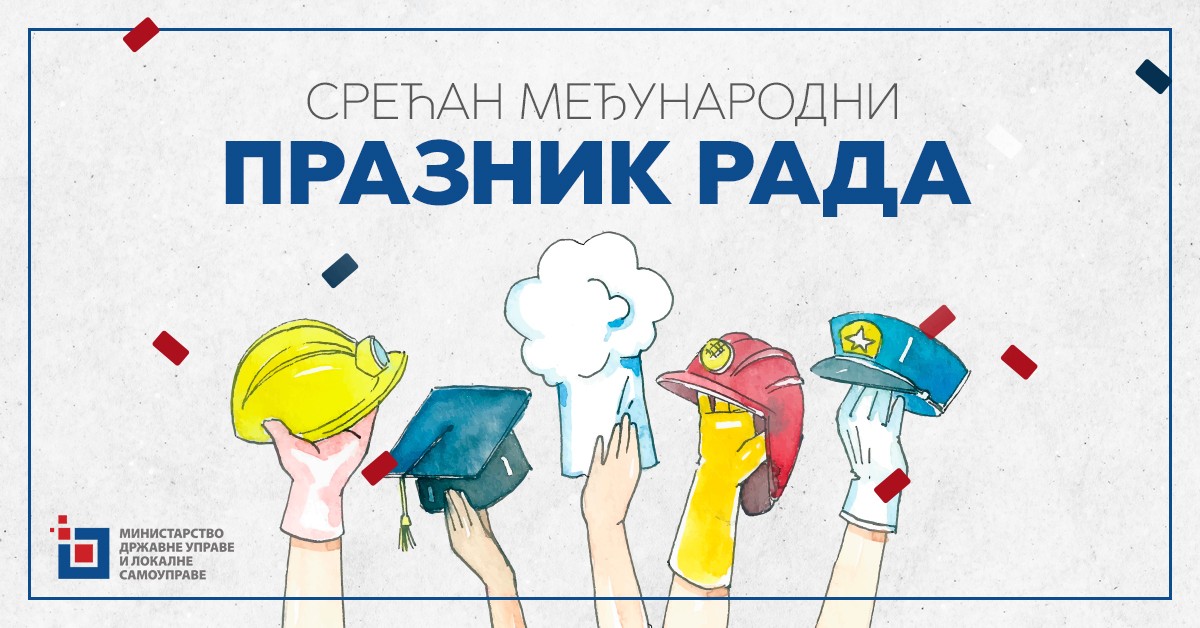 On the occasion of May 1, the International Labor Day, The Minister of Public Administration and Local Self-Government, Marija Obradović, sent congratulations to the employees in the public administration and local self-government, all workers, citizens, trade unions, and those who fight for workers' rights.
"This extremely important date in the history of mankind is a symbol of the struggle of workers for basic human rights and the right to a life worthy of man.
The Ministry of Public Administration and Local Self-Government is committed to providing better working conditions for employees in public administration. With the reform of public administration, we strive for it to be tailored to all of us – tailored to citizens, the economy, but also tailored to all civil servants. We are committed to ensuring that employees in public administration have equal chances for their professional development, with the goal of making our state service to citizens.
Today, but also every other day, we should talk about the rights of workers, together, we build a society of equal opportunities and social justice, because without quality and satisfied workers, there is no progress.
Happy May 1st, International Labor Day!"