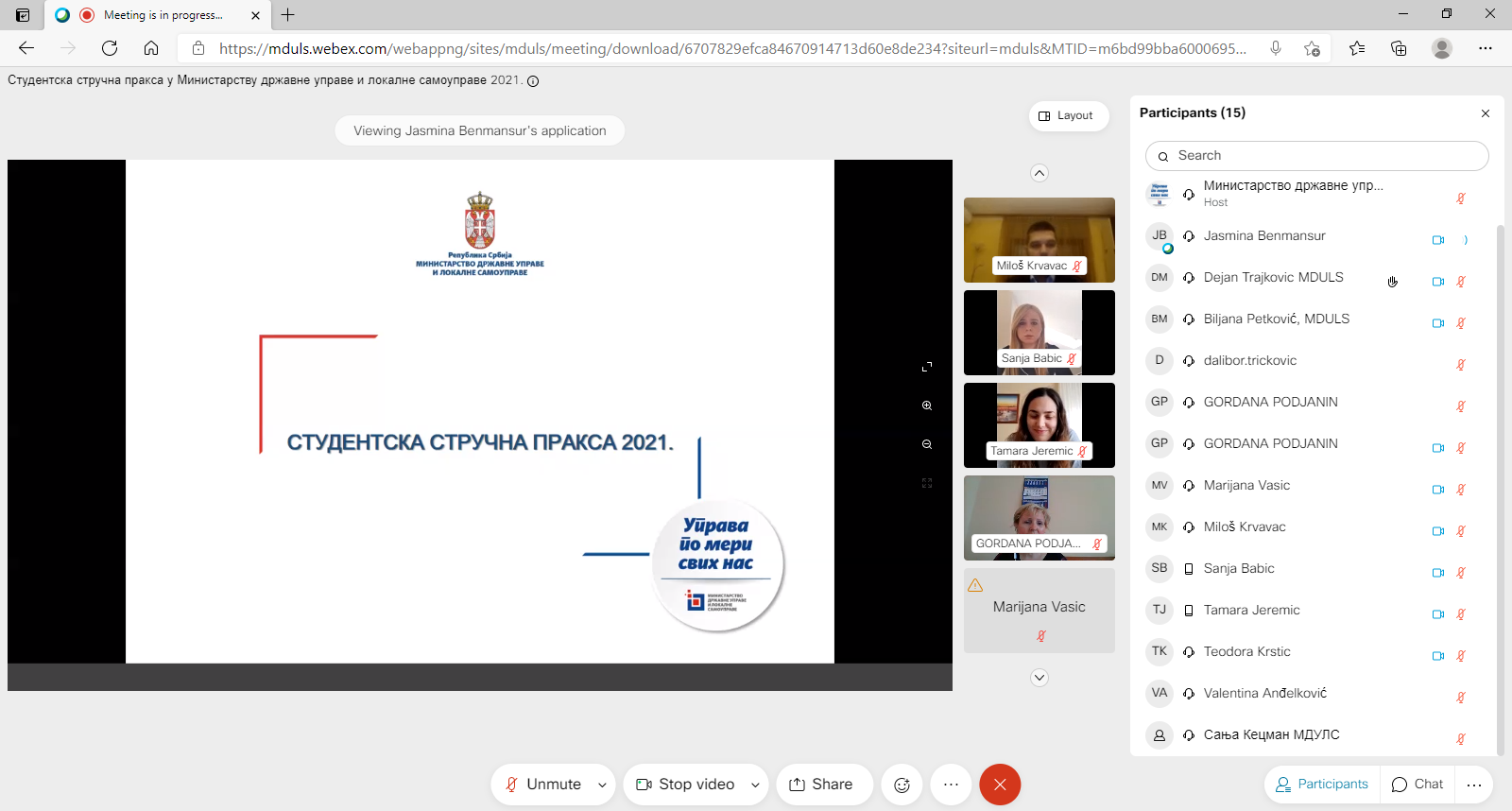 Five students of the Faculty of Law, University of Belgrade started attending a student internship at the Ministry of Public Administration and Local Self-Government today.
On that occasion, the first online introductory class was held, where the most important information about MDULS was presented to the students, as well as the plan for the realization of student professional practice.
"We believe that the internship in the Ministry of Public Administration and Local Self-Government will help you see the perspective and opportunities provided by work in state bodies, and that you will learn how important it is to work in the administration for the development and progress in various social areas, also hoping that many of you will find your professional orientation in the administration ", emphasized Jasmina Benmansur, Assistant Minister of State Administration and Local Self-Government.
Students expressed satisfaction with the fact that, working in a real business environment, they apply the acquired theoretical knowledge in practice, since they will achieve professional practice in areas that are significantly represented in the subjects they studied at the Faculty.
They will be supported by the supervisors of professional practice – civil servants of the Ministry, who already have mentoring experience and the necessary skills and abilities to transfer knowledge to the intern students.
Professional practice is organized as mandatory for undergraduate students, which means that it brings a certain number of ECTS at this level of study. The selection of students for participation in professional practice was made by the Faculty of Law, and upon its completion, the Ministry and the Faculty of Law will issue certificates of attendance to students. This way, the Ministry continues the good practice of supporting higher education institutions in the education of public administration staff.
Photo gallery