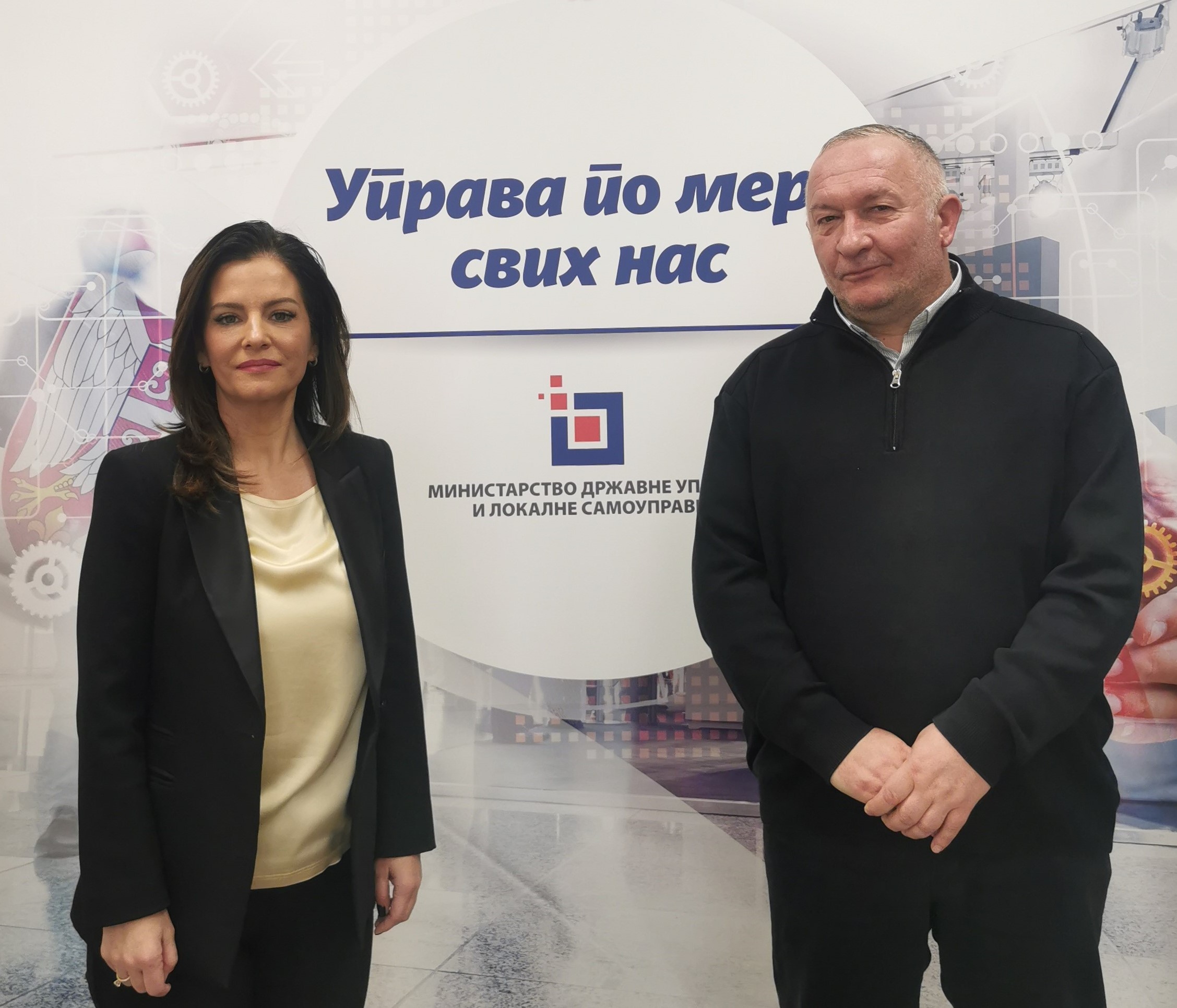 Today, the President of the Municipality of Petrovac na Mlavi, Duško Nedinić, has visited the Ministry of Public Administration and Local Self-Government, where he talked with Minister Marija Obradović about future cooperation and improving the quality of work at the local level.
Emphasizing that the satisfaction of citizens with the services provided by the public administration and local self-government is the only measure of success and a common goal, Obradović has stated that the Ministry shall support the strengthening of capacities of this municipality for introducing eGovernment system.
She has stated that the further development of electronic services for citizens and the economy shall significantly contribute to the simplification of administrative procedures and save time and money for the residents of Petrovac na Mlavi.
Obradović and Nedinić have discussed the benefits that this municipality will have from the implementation of the Programme for the Reform of the Local Self-Government System in Serbia, which was adopted in July this year. The Minister has pointed out that the Programme should enable professionalization and modernization of all aspects of the functioning of this Local Self-government Unit, strengthening the transparency and participation of citizens in public affairs, as well as contributing to further improvement of the municipal administration.
The meeting also discussed the implementation of projects for which Petrovac na Mlavi received budget funds this year, such as the project for the rehabilitation of the town square.
The Minister has mentioned that MDULS will announce competitions in January for the allocation of funds from the Budget Fund and for the establishment of the one-stop shop. She has invited the municipal administration to apply for competitions, in order to jointly implement the new strategic projects of importance to the citizens of this local self-government.