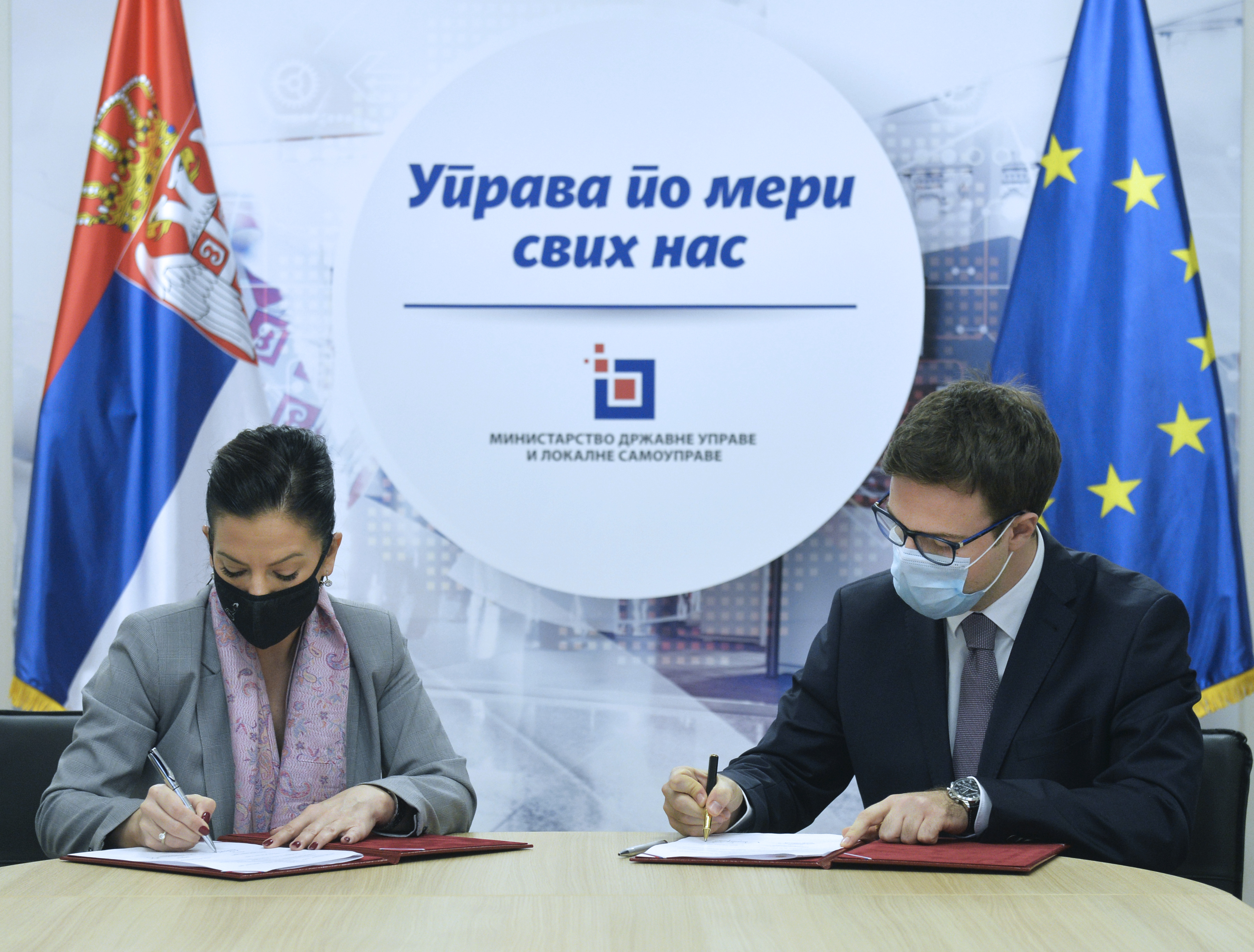 The Minister of Public Administration and Local Self-Government Marija Obradović and the Director of the Fund "European Affairs" of AP Vojvodina Aleksandar Simurdić signed today a Protocol on Cooperation in order to strengthen the institutional and administrative capacities of local self-government units in AP Vojvodina.
After the signing, Minister Obradović said that this is the first step of future cooperation and an opportunity to show the importance of public administration reform, one of the three pillars of our country's European integration. She added that both the Ministry and the Fund will support local self-government units to improve work efficiency, adopt the vision of the Public Administration Reform Strategy for the next ten years under the slogan "Administration tailored to all of us", administration tailored to citizens, businesses, and civil servants. Also, the Protocol on Cooperation will support the Charter of Women's Solidarity principles, signed by 22 mayors and presidents of municipalities in Serbia.
"Our country's strategic goal is full membership in the EU, but meeting the criteria of our progress on the path to the EU is not an end in itself, but the goal is for Serbia to become modern and orderly state with satisfied citizens," concluded Obradovic.
Aleksandar Simurdić, director of the Fund "European Affairs" of AP Vojvodina, stated that the goal of future cooperation between this institution and the Ministry is to get all 45 local governments in Vojvodina teams to work more precisely and efficiently to absorb the funds available from European funds and programs. He said that regions and local communities should not wait for the public administration to join the European integration process, but to get involved themselves, so that the processes run in parallel and so that the participation of citizens in public decision-making increases, which is the EU's vision, ie good governance, partnership, subsidiarity, multilevel governance, and democracy.
Photo gallery – source Tanjug