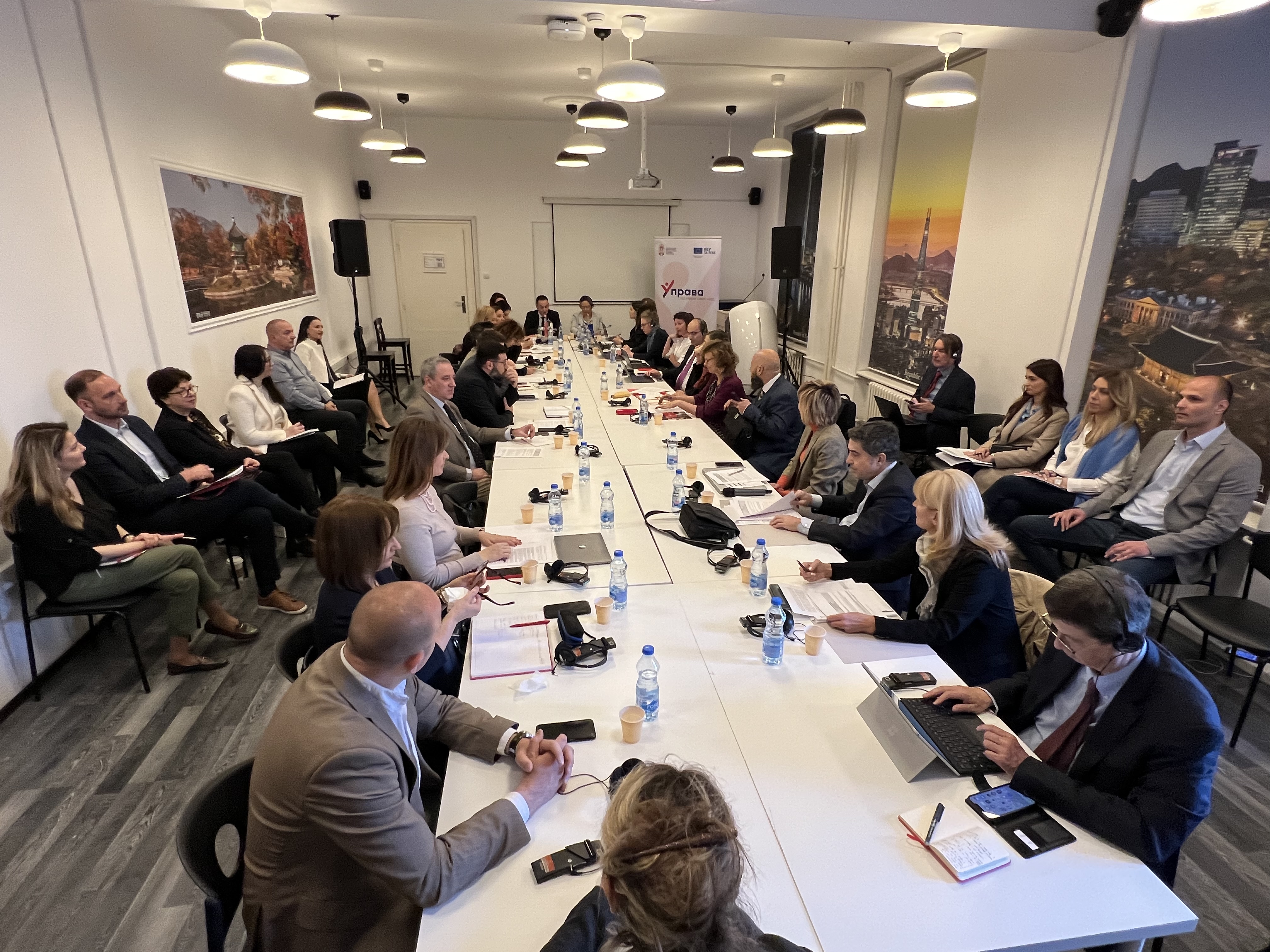 The State Secretary of the Ministry of Public Administration and Local Self-Government, Čedomir Rakić, has made an address today on behalf of the minister Aleksandar Martinović, PhD, at the 9th meeting of the Special Group on Public Administration Reform, which he also chaired.
Pointing out that, since the adoption of the Public Administration Reform Strategy in 2014, the PAR has been a priority of not only MDULS, but also of other partner institutions, Rakić had stressed that it is a prerequisite for all other reforms, as well as one of the basic conditions in the process of accession of the Republic of Serbia to the European Union. He added that the support provided by the EU to Serbia significantly contributes to progress in the implementation of the PAR, but also to keeping this area in the focus of the Government of the Republic of Serbia.
"Implementation of this reform process also requires significant financial resources, and therefore it is important that we have continuous professional and financial support from numerous bilateral and multilateral partners, of which, of course, the European Union is in the first place. The support provided to us through the Sectoral Budget Support instrument is a mechanism of particular importance for us," Rakić has stressed.
The 9th meeting of the Special Group on Public Administration Reform was also attended by the representatives of the European Commission and the Delegation of the European Union to the Republic of Serbia.
Photo gallery – source: MDULS