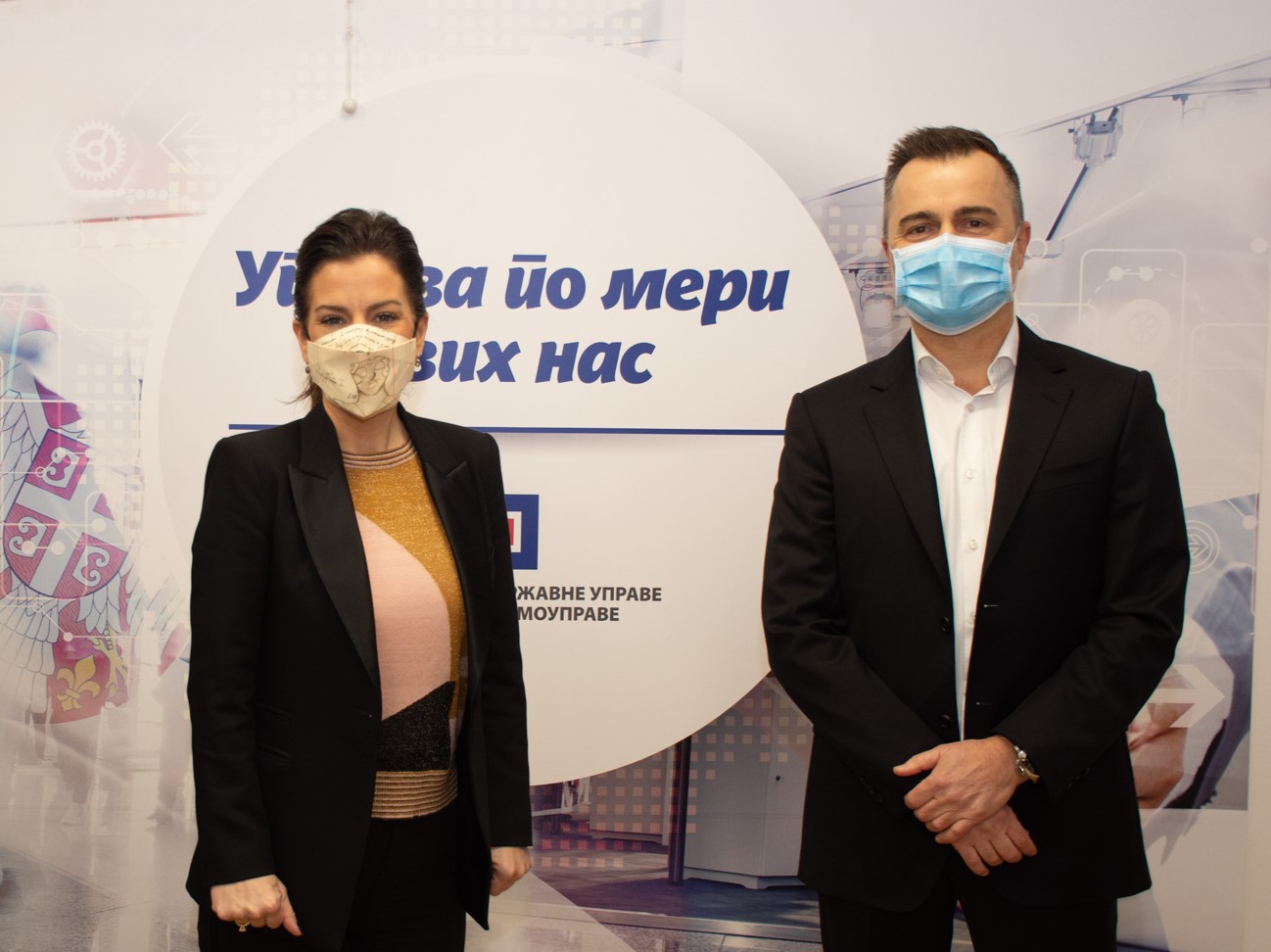 MPALSG Minister Marija Obradović met today with President of the Foreign Investors Council Mr. Mike Michel, with whom she discussed mutual cooperation.
The Minister said the Foreign Investors Council was an association that had provided invaluable support to economic reforms in Serbia, noting it was one of the priorities of European integration.
"The insistence on economic reform in Serbia to date has also provided a significant impetus to our fight against the COVID-19 pandemic. Today, we are the second-ranking country in Europe and sixth-ranking worldwide measured by the number of vaccinations per million people and we take great pride in the fact that a small country such as Serbia, with limited resources at its disposal, has been so successful in this process", Minister Obradović said.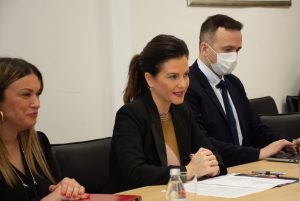 The Minister noted that electronic communication of citizens with public administration and local self-government was a priority for MPALSG, adding that such communication had proven its worth when citizens had been invited to register for vaccination.
President of the Foreign Investors Council Mr. Mike Michel said the cooperation between the Council and the Government of Serbia had been very successful, noting that he was convinced the good cooperation would continue in the future. He praised Serbia for its successful immunisation process and its economic reform, underscoring that the Council's main task was to continue improving the business climate in our country.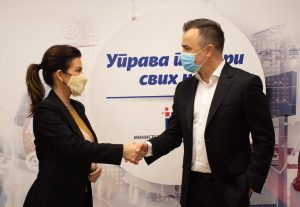 The two parties agreed that cooperation in the establishment of the e-Inspector project had been highly successful and noted implementation would need to be faster in the future.
The Foreign Investors Council was formed as a business association in Serbia in 2002. Its member companies have invested more than 36 billion euros in Serbia to date and employ more than 100,000 persons. The Council promotes a stable and predictable business environment and equal business conditions for all market participants. Its main project has been the publishing of the White Paper, an annual publication which presents Serbia's regulatory framework and provides recommendations on ways to eliminate the existing obstacles to business activity.