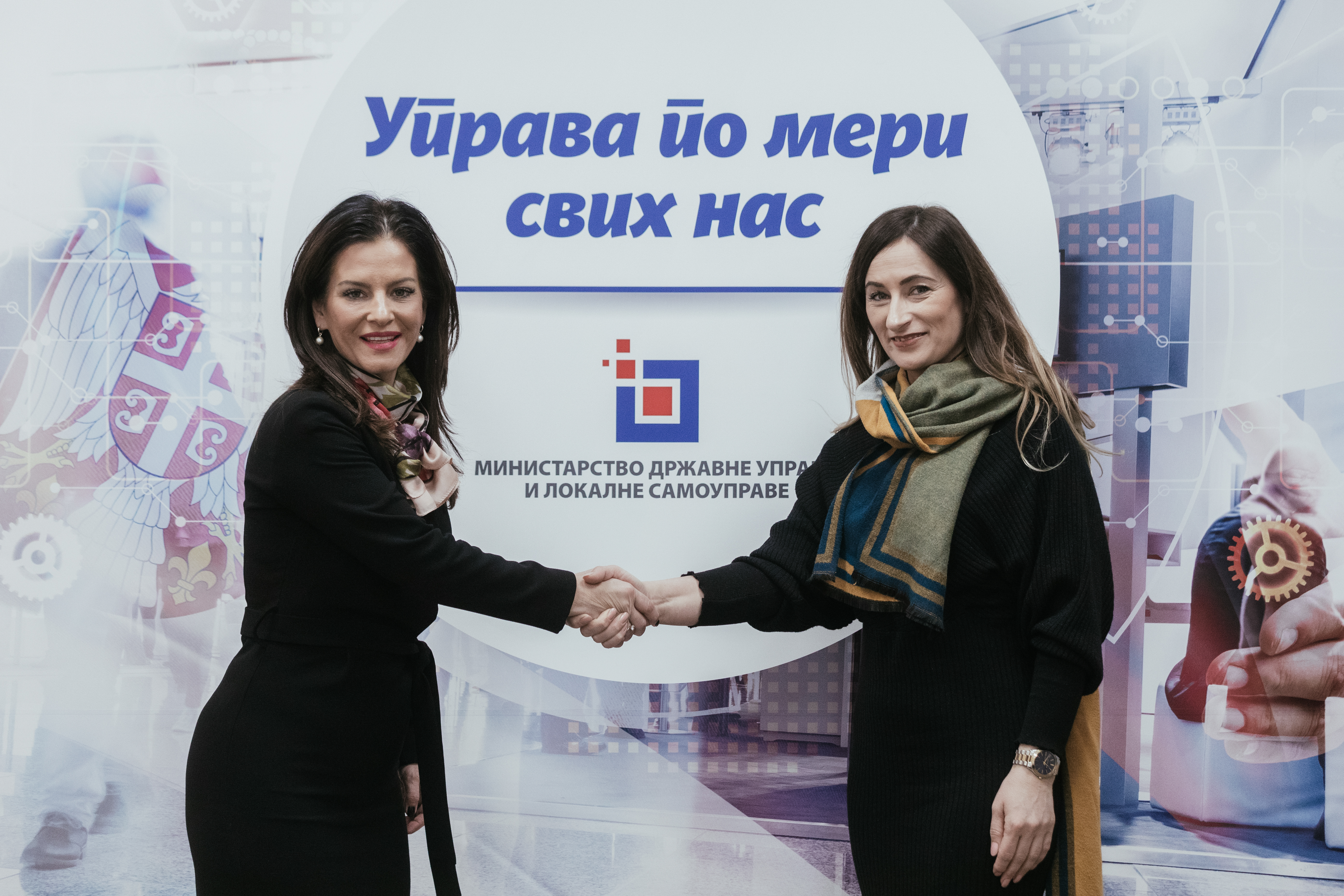 The representatives of the Municipality of Tutin have visited the Ministry of Public Administration and Local Self-Government today, where they talked with Minister Marija Obradović about the improvement and introduction of new technologies in the work of this local self-government.
At the working meeting, Minister Obradović and the Head of the Department for Local Economic Development of the Municipality of Tutin, Emina Gusinac, have discussed cooperation between the Ministry and the municipal administration in the field of modernization and digitization of services, but also about infrastructure projects, such as reconstruction of the municipal building, which Tutin plans to implement in order to improve the quality of life in the municipality.
The capacities of the Municipality of Tutin for the establishment of the one-stop shop have also been discussed at the meeting, and Obradović has invited the representatives of Tutin to apply in January 2022 with the highest quality projects in the new MDULS competition for allocation of funds from the Budget Fund and for the establishment of one-stop shop. .
Obradović and Gusinac have discussed the professionalization of all aspects of the functioning of the municipal administration through the implementation of the Programme for the Reform of the Local Self-Government System, as well as support for women employed in local administration and their greater participation in the local community.
This visit of the representatives of the Municipality of Tutin to the Ministry followed after the President of Serbia with a delegation, which included Minister Obradović, visited Sjenica, Tutin and Novi Pazar