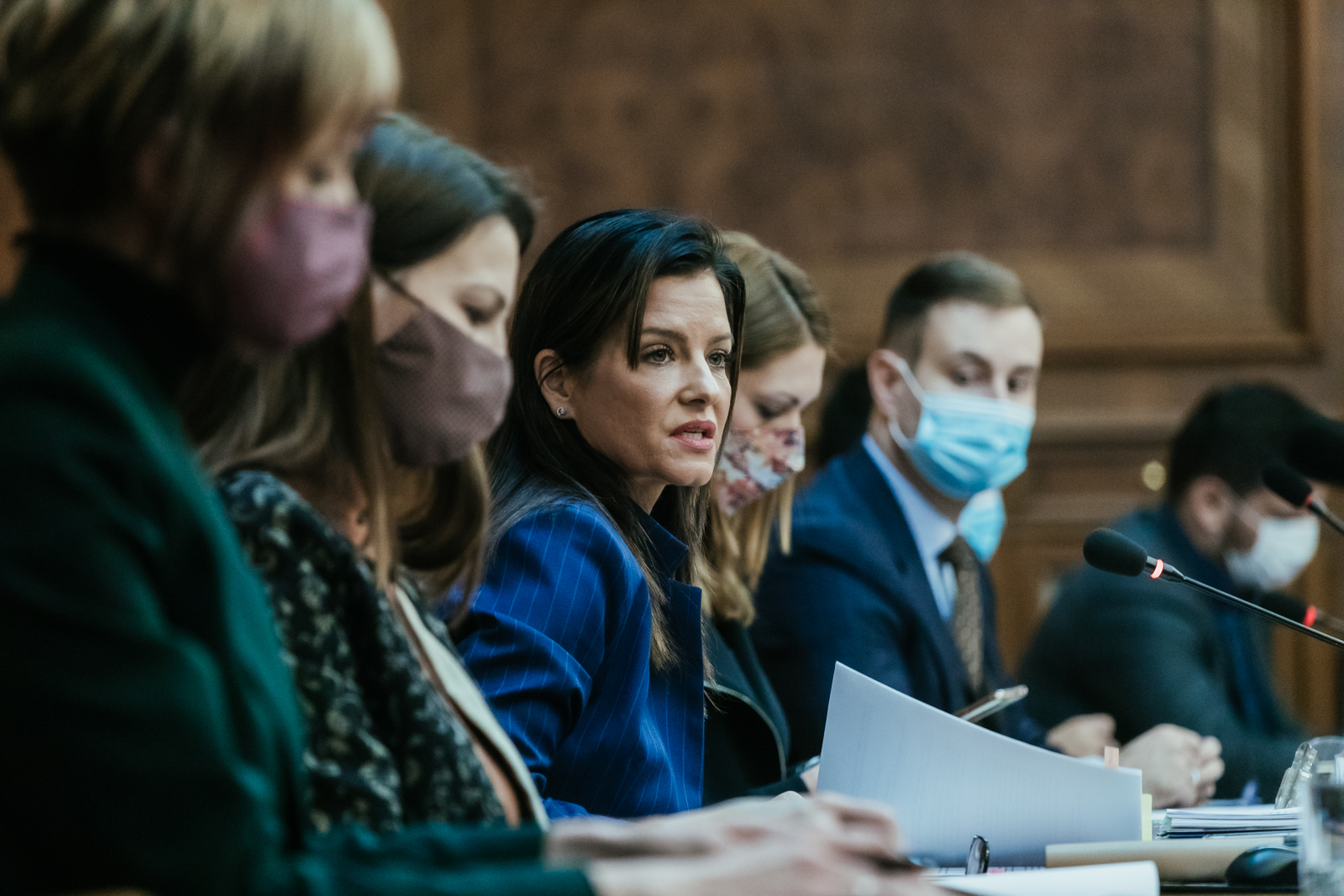 The Council for Public Administration Reform held its second session today, chaired by the Minister of Public Administration and Local Self-Government, Marija Obradović. At the session, the Oral Information on Amendments to the Public Administration Reform Strategy in the Republic of Serbia, as well as Oral Information on Progress in the Development of eGovernment and Digitization and Challenges in Implementing Activities Related to Digitization, have been adopted.
Minister Obradović has reminded the attendees that the latest report of the European Commission for 2021 shows that the Republic of Serbia has made progress in the field of e-government development, and that it is one of the countries which have managed to accelerate digital efforts in the circumstances of COVID-19 pandemic by developing new online services for beneficiaries and by improving electronic services.
The session also adopted the Draft Conclusion on the adoption of Information on the commencement of negotiations for a new Sectoral Budget Support Instrument for the Public Administration Reform and Public Financial Management Sectors.
Obradović has pointed out that, following the adoption of the new Public Administration Reform Strategy, the conditions for starting the planning of new financial support through the new Sectoral Budget Support Instrument were met, in accordance with the commitment to direct IPA III funds. As she has stated, the negotiations with the European Commission are expected to commence next year, the end result of which shall be the signing of a new Sector Reform Agreement.