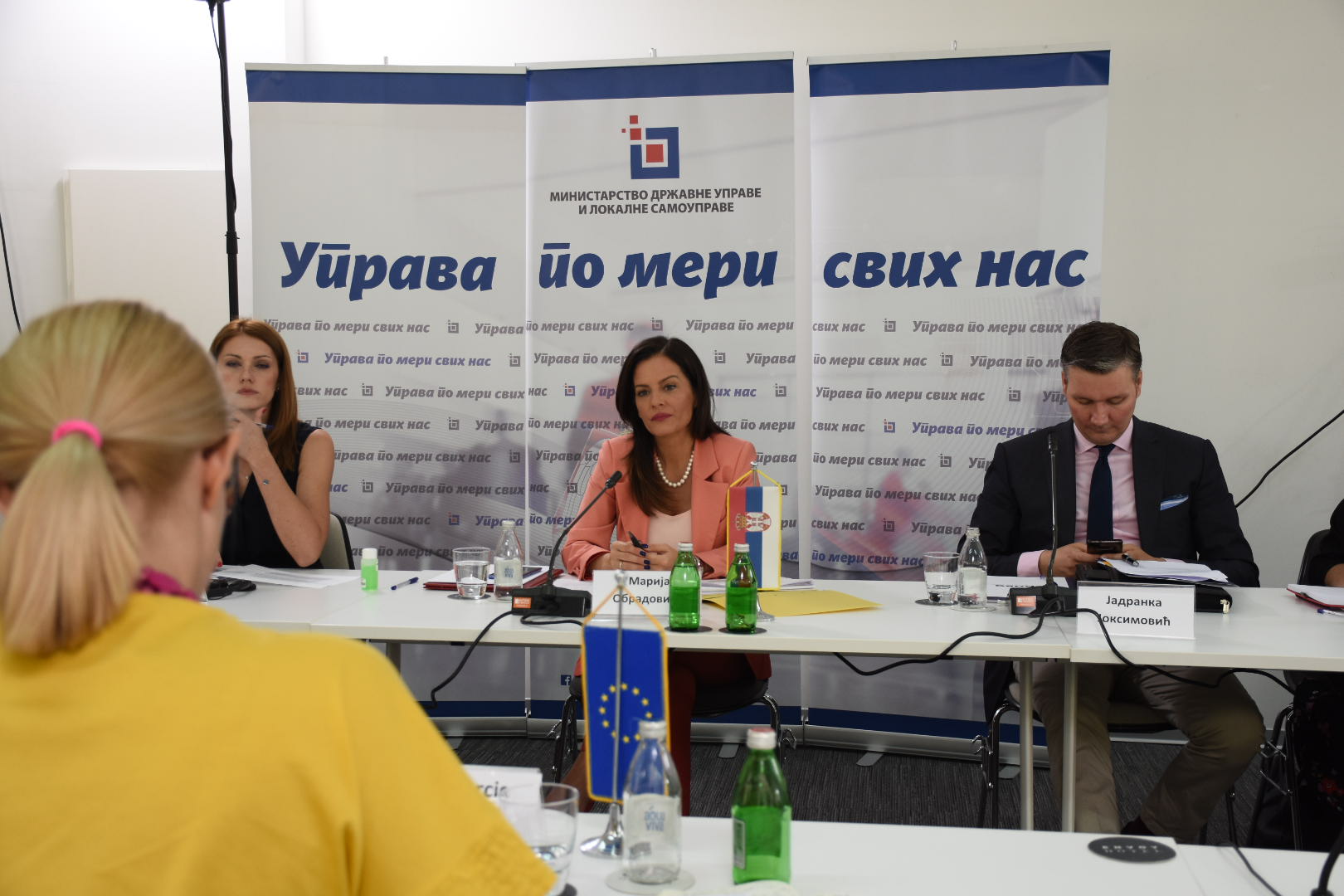 "The successful implementation of the Sectoral Reform Agreement for the Public Administration Reform Sector (PAR) and the Public Financial Management (PFM) indicates our readiness and determination to continue on the path of reforms and European integration," said the Minister of Public Administration and Local Self-Government and President of the Council for PAR Marija Obradović, at the Sixth Meeting of the High-Level Dialogue on Policies within the Public Administration Reform between the Republic of Serbia and the EU, held today.
She reminded that the goal of today's meeting is a more efficient communication of progress, results and goals in achieving reforms, but also a continuous discussion on the most important topics in the field of the public administration reform and the public finance reform.
"The PAR policy has been continuously in the focus of the work of the Government of the Republic of Serbia since 2014, and in April this year we adopted the new PAR Strategy for the period until 2030. "With the vision of the Strategy – MANAGEMENT MADE-TO-MEASURE FOR ALL OF US, our goal is to shift the focus of the reform process from the administration as a regulator, to the administration as a service that is oriented towards citizens and other end users," said Obradović.
Bearing in mind that the dialogue was last held in this format more than two years ago, as well as having in mind the Covid-19 virus pandemic and its consequences for Serbia, the PAR Strategy and the Sectoral Reform Agreement were amended and successfully implemented. With the support of the budget of Serbia and complementary support projects, an exceptional contribution was made to building the administration tailored to all citizens, following the example of the most modern European standards and practices, concluded Obradović.
In addition to Minister Obradović, the dialogue was attended by representatives of national institutions Miroslav Gačević, Acting Assistant Minister for European Integration and Verica Ignjatović, Assistant Minister of Finance and Mateja Norčić Štamcar, Deputy Head of the EU Delegation to Serbia, as well as the representatives of the European Commissio, who joined via an online platform.
The topics discussed referred to the most important aspects of PAR, primarily the implementation of the new strategic framework for 2021-2030, the implementation of legislation regulating the status of civil servants in position, management responsibility, establishment of analytical units, planning and coordination of public policies, information human resources management system, implementation of the Law on General Administrative Procedure, as well as topics related to public finance reform, such as capital investments.
High dialogue on policies within the framework of public administration reform is essential both for the process of public administration reform and for the entire process of European integration, bearing in mind that PAR is one of its basic pillars.
Photo gallery