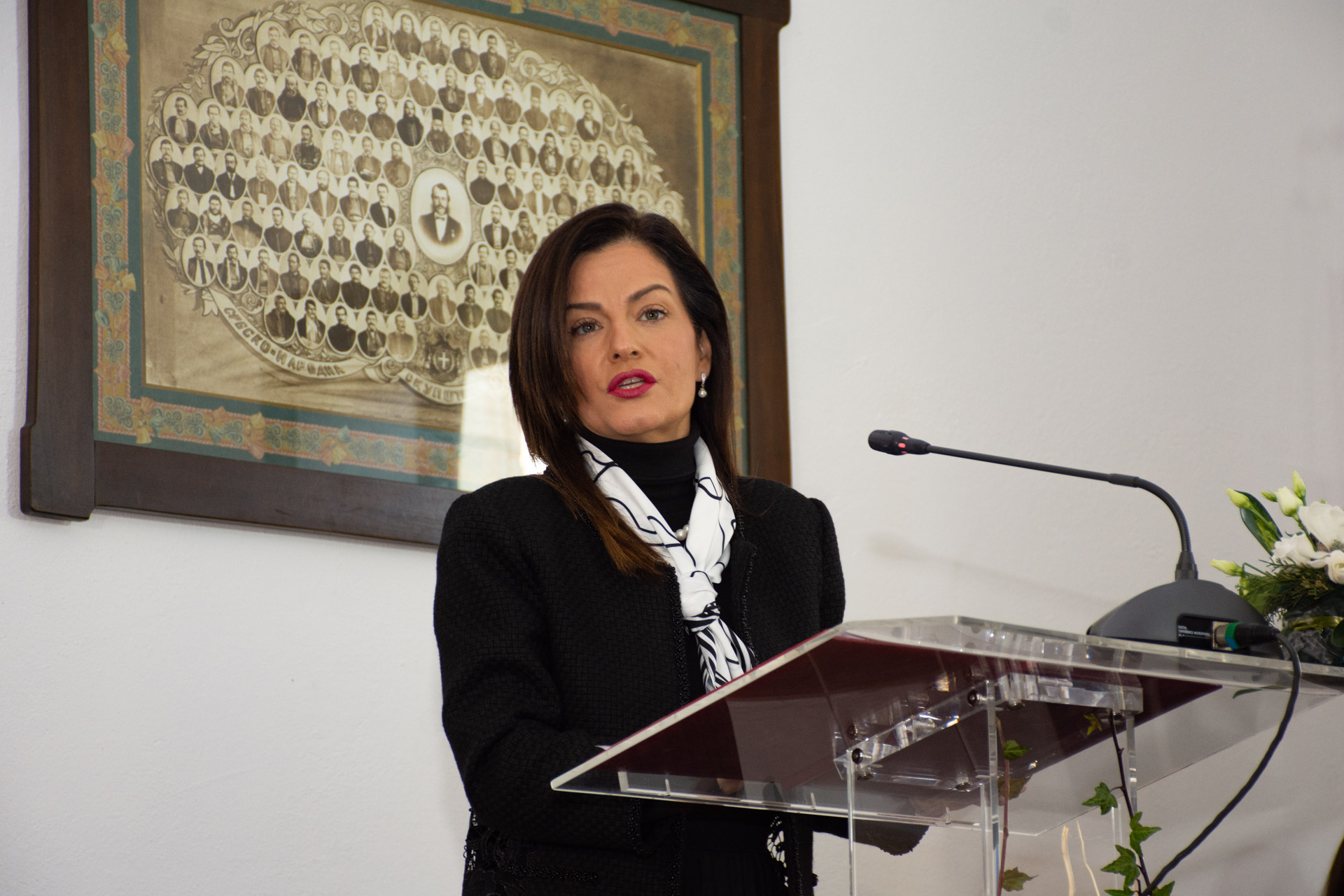 "This holiday obliges us to never allow our people to suffer under the yoke of tyranny and to nurture freedom and democracy as the foundations of our state," Minister Marija Obradović said today in Kragujevac at the Sretenje Academy on the occasion of marking the Statehood Day.
In her speech, she emphasized that the celebration of the Meeting will begin in Kragujevac, the place where modern Serbia was born and where the Constitution was adopted in 1835, and where the foundations of modern, liberal, and civil society in Serbia were laid.
"I am immensely proud that, as a Minister in the Government of Serbia, I have the honor to present the Sretenje speech at this historic place, special, among other things, because the decisions by the Berlin Congress were read here in 1878, at which Serbia finally and definitely gained its independence and renewed its statehood," stated Obradović.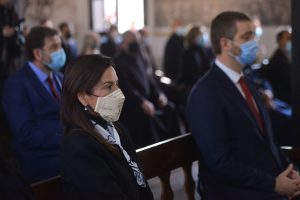 She added that this day obliges all of us in Serbia to know what path our country has traveled and the price it paid for the defense and the conquest of freedom, she also highlighted that Sretenje, the Statehood Day, should be a solemn day that reminds us of the greats of Karadjordje and Dimitrije Davidović, to all the nameless heroes who laid their lives on the altar of the homeland.
Obradović said that every year, both the past and the future of this country meet on this date and in this place, in order to determine the debt we owe our ancestors and the obligations we have towards our children.
She added that back in 1804, the small country Serbia that was armed with the courage of its peasants, set out on the path to freedom so that it could adopt the most liberal constitution after the final liberation in Kragujevac, among the first in Europe. And three years later, Serbia received the so-called Turkish constitution in the form of the hatisherif of the Ottoman Empire, which laid the foundation and the aspiration of the Serbian people for freedom, stated Obradović.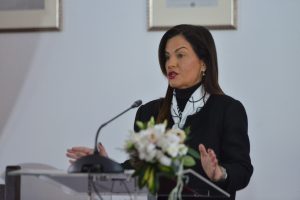 "Time has shown the result and consequences of the uprising in the Marićevića jaruga, as well as the Members of the Parliament's courageous decisions to vote for the liberal Constitution. "Time has brought irrefutable decision that nothing can stand in the way of the establishment of legislation, reforms, parliamentarism, and democracy," the Minister of State Administration and Local Self-Government concluded.
At the Sretenje Academy in Kragujevac, the mayor Nikola Dašić also addressed the public, and the play "Bequest" was performed, based on the text by Vladimir Đorđević, directed by Dragan Jakovljević.
After the Sretenje Academy in Kragujevac, Minister Obradović attended the central ceremony marking the Statehood Day in Orašac.