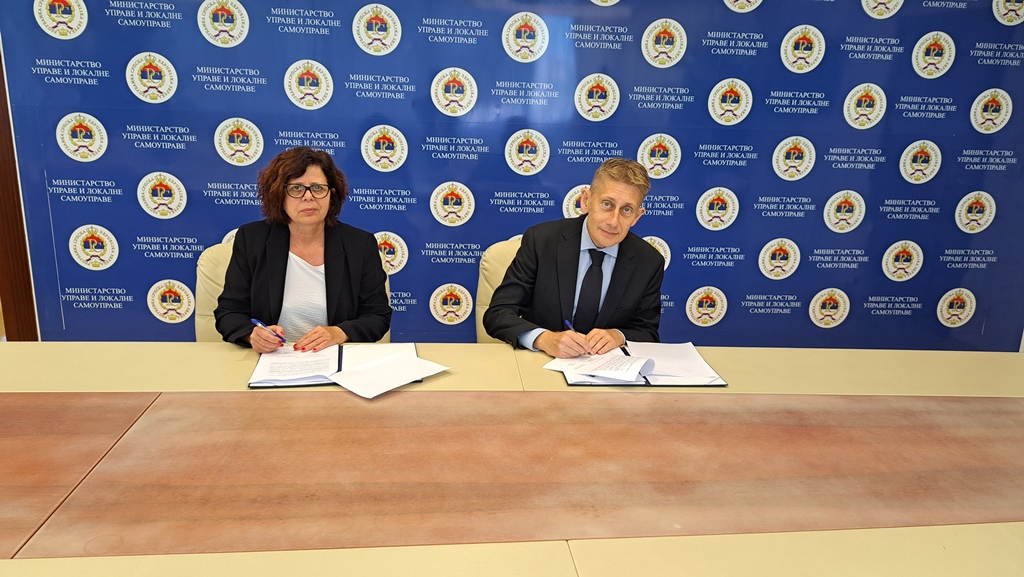 The Minister of Public Administration and Local Self-Government of the Republic of Serbia, Aleksandar Martinović, PhD, and the Minister of Administration and Local Self-Government of the Republic of Srpska, Senka Jujić, have signed the Decision on the establishment of the Working Group for the coordination of the continuation of activities in the implementation of the Memorandum on Cooperation.
The meeting was held after the joint session of the Government of the Republic of Serbia and the Government of the Republic of Srpska in Banja Luka.
"The task of this Working Group is the exchange of good practices and normative solutions, the exchange of experiences and the provision of expert support in planning, preparation and implementation of projects and other activities that should result in finding the most adequate solutions to certain issues, and the exchange of civil servants by referring them to professional training internships, the exchange of publications and other professional literature, as well as the implementation of other forms of cooperation agreed between the signatory parties", ministers Martinović and Jujić have agreed.
As a reminder – in order to intensify the relationship and strengthen the partnership, the two line ministries have signed a Memorandum of Cooperation in 2019, which foresees the improvement of relations in various areas within the scope of competences of the two ministries.
On the basis of the signed MoC, and with the aim of its efficient implementation and achievement of even better results, an Action Plan was implemented. Also, a Working Group was formed for coordinating the entire process of implementing the planned activities.
At the meeting, it was concluded that the cooperation between the two ministries led to positive effects, and it was agreed that in the coming period, the cooperation will be expanded to new areas within the framework of the Public Administration Reform, reform of local self-government, human resources management and within the professional development of employees in administrative bodies and bodies of Local Self-Government Units.
Today, the delegations of the Republic of Serbia and Republic of Srpska shall attend the central ceremony marking the Day of Remembrance in respect of all the Serbs who died and were exiled in the Military Operation "Storm", which will be held for the first time in the Republic of Srpska, in Prijedor.
Photo gallery – source: Ministry of Administration and Local Self-Government of the Republic of Srpska and Tanjug