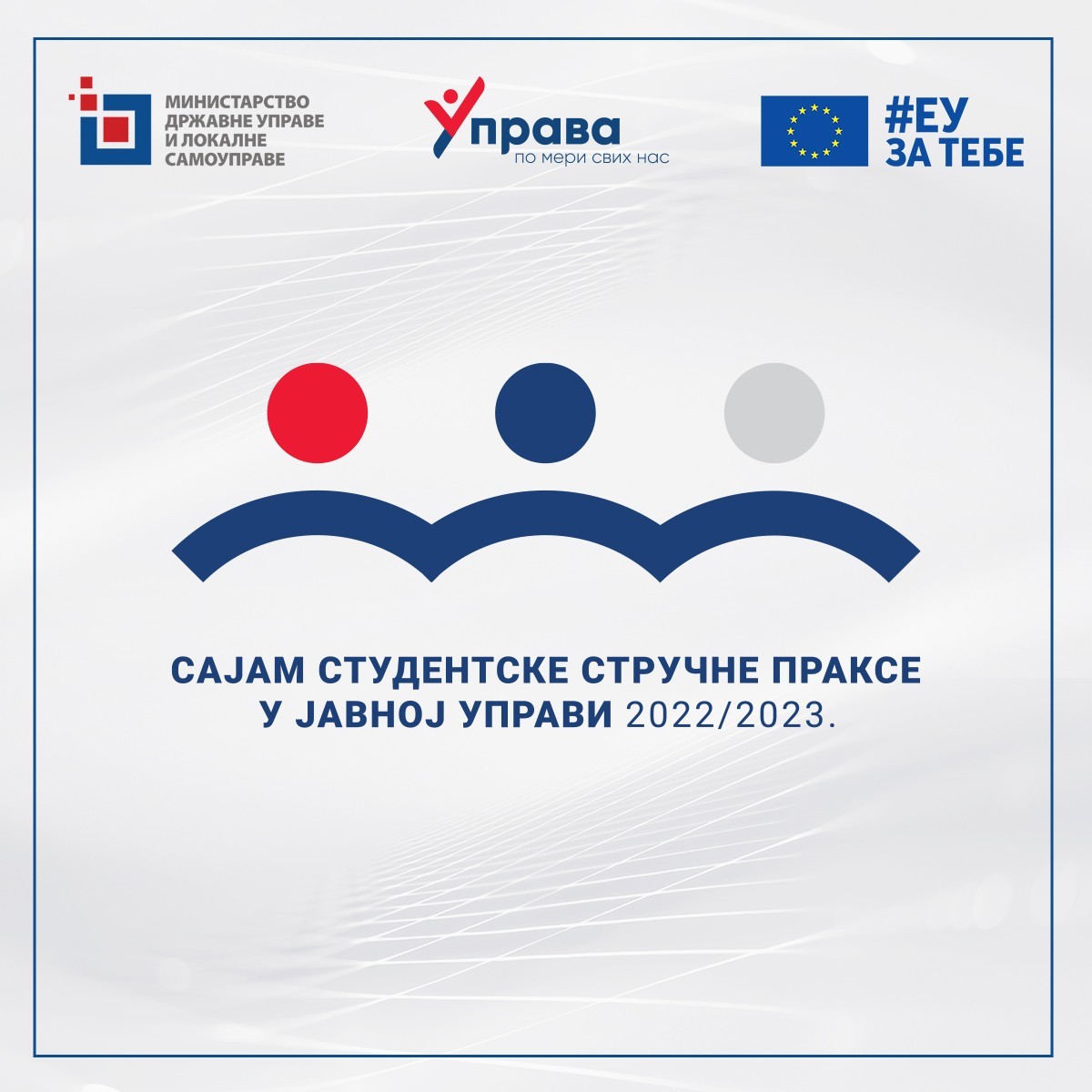 The virtual Student Professional Practice in Public Administration Fair 2022/2023, which the Ministry of Public Administration and Local Self-Government had organized for the second time and which was, on this occasion, supported by a significantly larger number of public administration bodies – as many as 56, and by five state universities, had attracted great interest of students in attending professional practice in public administration.
The Virtual Community of the Student Professional Practice in Public Administration Fair – as a meeting place for public administration bodies, universities and students and the entrance to the Fair, had in the very first week of its existence an astonishing 17,000 visitors and 52,000 views, of which 13,000 on the day of holding the Fair.
The inclusive fair event was made possible by a modern online platform, specially created for this Fair. Visitors had the opportunity to attend thematic forums and panel discussions, tour the virtual stands of authorities and universities, talk with colleagues from the administration, but also to take a walk during the breaks between sessions through the virtual space of the House of the National Assembly of the Republic of Serbia, learn about its history and learn more about the halls, salons and the Library of the National Assembly.
The dynamic platform and interesting programme of the Fair had 14,000 views in just one fair day. Visits to the Fair were also recorded outside the borders of our country, namely from Vienna, Innsbruck, Montpellier, London, Brussels, Copenhagen, New York, Sarajevo, Banja Luka, Zagreb, and Ljubljana.
But that's not all – the digital platform https://sajamstrucneprakse2022.collectivibe.com/ shall remain active in the coming period, so all students who have not had the opportunity to visit it until now will be able to do so at any time, while the Virtual Community https://strucnapraksa.mduls.gov.rs/ remains the place where authorities and universities will share the most important information about professional practice in the academic year 2022/2023 with the students.
The first steps in professional practice, which the public administration had prepared for the students of five state universities, have been made, while the actual results are yet to come with the arrival of students in the administration and the commencement of professional practice.
The holding of the Fair is supported by the EU project "Public Administration Reform Visibility and Communication", while you can see how the Fair went AT THIS LINK.