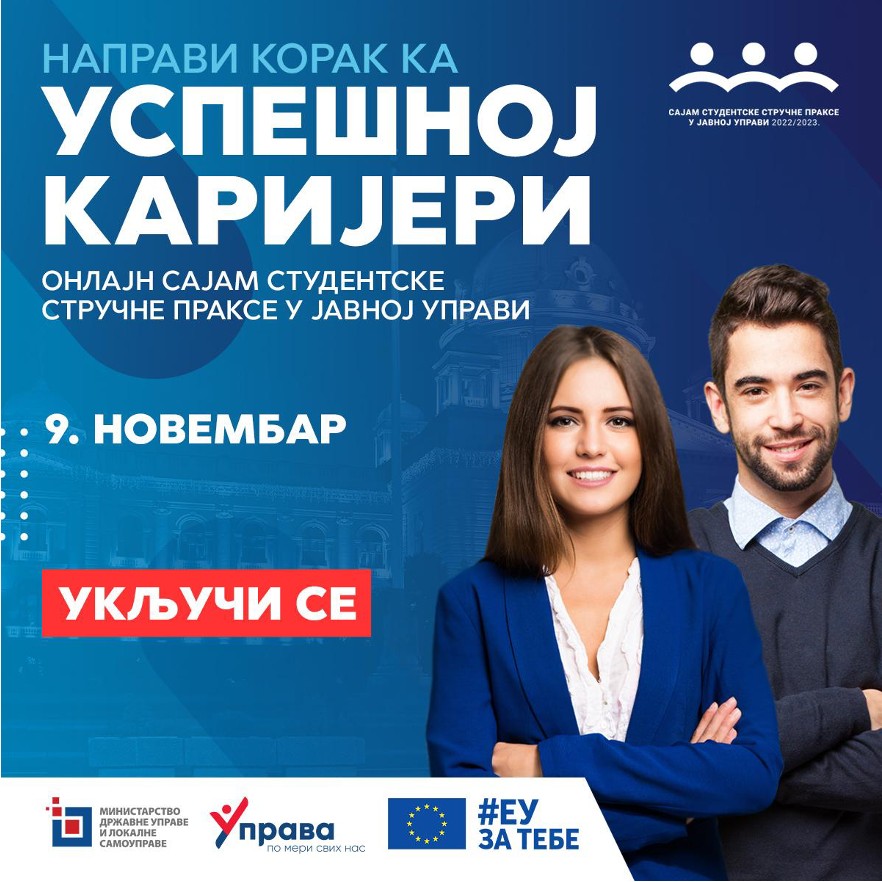 The Ministry of Public Administration and Local Self-Government, with the support of the EU project "Public Administration Reform Visibility and Communication", is organizing the Student Professional Practice in Public Administration Fair for 2022/2023, which will be held online on a specially designed digital platform on 9 November 2022, from 10 a.m., and which shall serve as a tour for visitors through the virtual building of the National Assembly of the Republic of Serbia.
At this Fair, a total of 56 public administration bodies shall offer internship opportunities for almost 800 students from five state universities.
During the Fair, students will have the opportunity to follow the presentations of authorities and universities from their virtual stands via the digital platform, attend thematic forums on professional practice and employment in public administration, as well as to communicate directly with representatives of authorities and universities who are participating in the Fair.
For more information about Student Professional Practice in Public Administration Fair and its agenda, please visit the Virtual Community of Student Professional Practice in Public Administration https://strucnapraksa.mduls.gov.rs/, at which there is also a link through which the students, as well as anyone else interested, will be able to visit and actively participate in this year's fair.