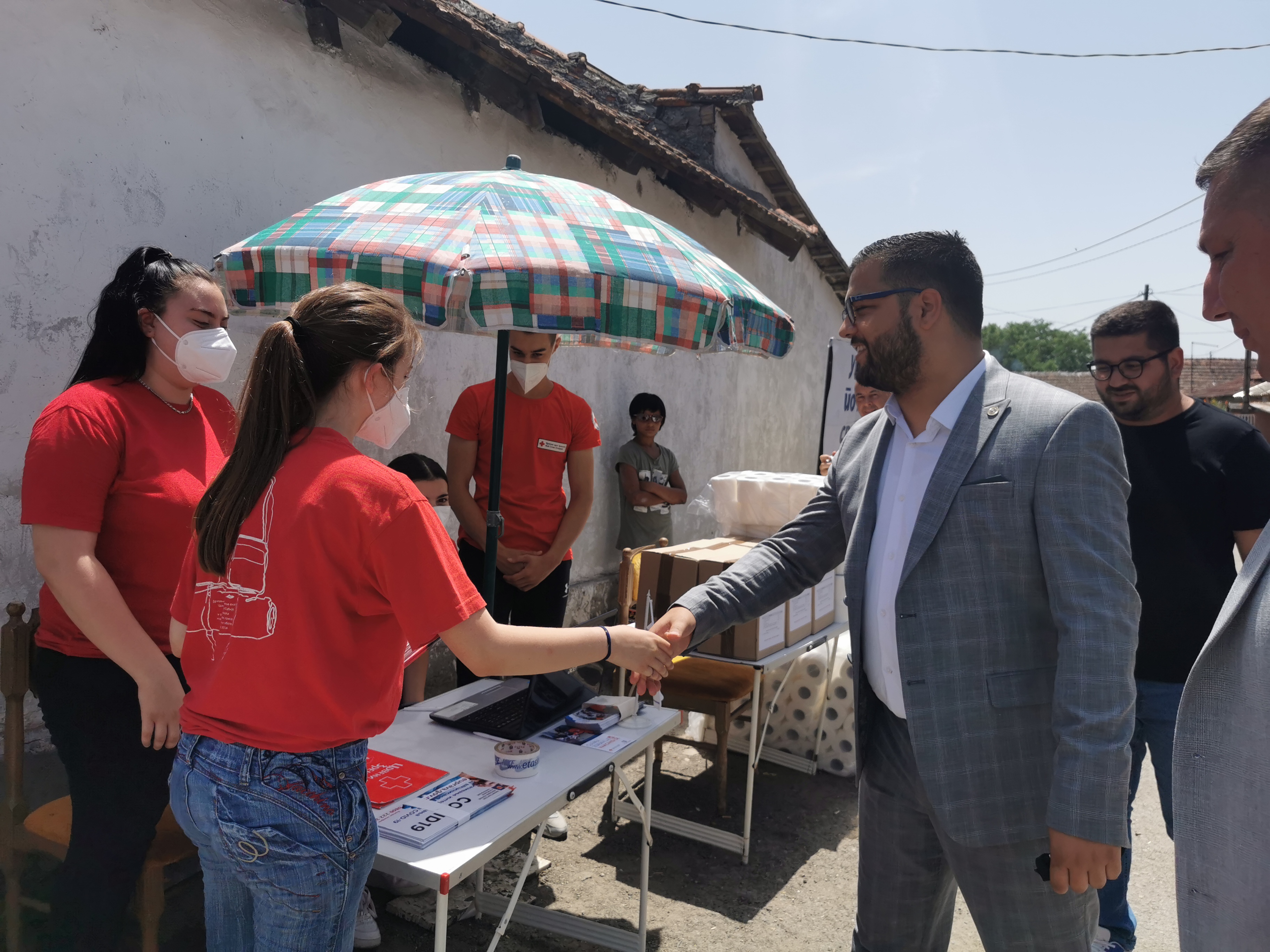 "Our state has shown the ability and readiness to provide every citizen with the opportunity to exercise their right to the vaccine." I am glad to see that our fellow Roma citizens also understand the importance of immunization, which protects their health and the health of the whole of Serbia, the State Secretary of the Ministry of State Administration and Local Self-Government Stevan Gligorin said today, during a visit to the Roma settlement Dudara near Zrenjanin.
After the meeting with the mayor of Zrenjanin Simo Salapur, Gligorin, together with the deputy mayor Saša Santovac and the coordinator for Roma issues Zijuš Šaćirović, visited the settlement, where a stand for citizens to be immunized against the Covid-19 virus was set up. within the action carried out by the Ministry in cooperation with the Serbian Red Cross, GIZ, UNHCR, SCTM and the Open Society Foundation. The aim of this action is to provide additional assistance to the most vulnerable categories of the population in the fight against the Covid-19 virus.
Gligorin reminded that the Ministry carried out actions aimed at informing the Roma population of the importance of immunization against Covid-19 and preserving the health of all citizens of Serbia, with special emphasis on the most vulnerable categories of the population who are in harm's way, so that no one would be forgotten or denied their right to health and life.
During the visit to the settlement of Dudara, Secretary of State Gligorin talked with the local population about the importance of immunization, but also about current issues and problems faced by the Roma community, as well as with volunteers who help in the field when applying for immunization. About 200 members of the Roma community live in this settlement, while over 3,500 Roma live in the territory of Zrenjanin.
The city of Zrenjanin has been awarded 420 hygienic family packages to be distributed to the most vulnerable Roma families in all substandard settlements in the city, and the Ministry, in cooperation with partner organizations, will distribute a total of over 12,000 packages in 179 substandard settlements in 29 cities and municipalities in Serbia.
Photo gallery