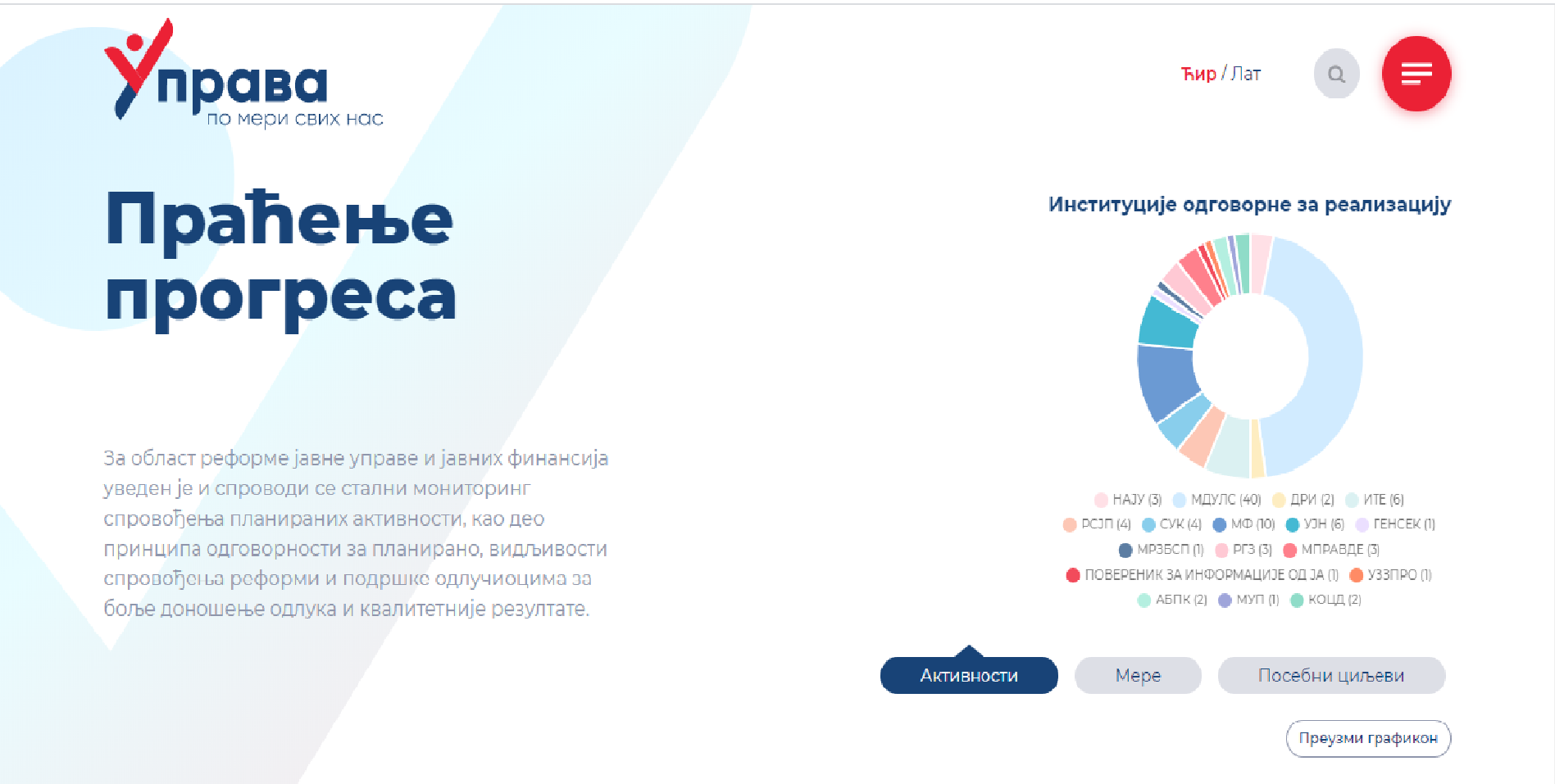 A wealth of data on Serbia's Public Administration Reform (PAR) is now available in one place. Since mid-April 2020, a website for monitoring progress in PAR in Serbia has been publicly accessible. The site was developed by the Ministry of Public Administration and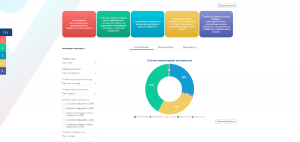 Local Self-Government, with the support of EU assistance to Public Administration Reform under the Sector Reform Contract.
The Online Monitoring Tool (OMT – https://monitoring.mduls.gov.rs) is an innovative application that aims to make PAR monitoring more efficient, accessible, transparent and participative, and to facilitate analysis and interaction, and thus, inform decision-making based on widely available evidence.
The tool offers visual presentations of the status of implementation of activities and results defined in the PAR Action Plan from 2018 onwards, using real-time data. The site allows users to filter views of data by objectives, measures, activities, institutions, reporting periods and financial resources planned and spent.

"The online monitoring tool is another important milestone for enabling the transparent and real-time monitoring of reforms, on the one hand, and for serving as a risk management tool to eliminate delays in implementation, on the other. I strongly encourage readers to visit and explore the OMT website and welcome feedback on its contents, presentation and functionality" – says Ljiljana Uzelac, Head of the Department for Strategic Planning at the Serbian Ministry of Public Administration and Local Self-Government.