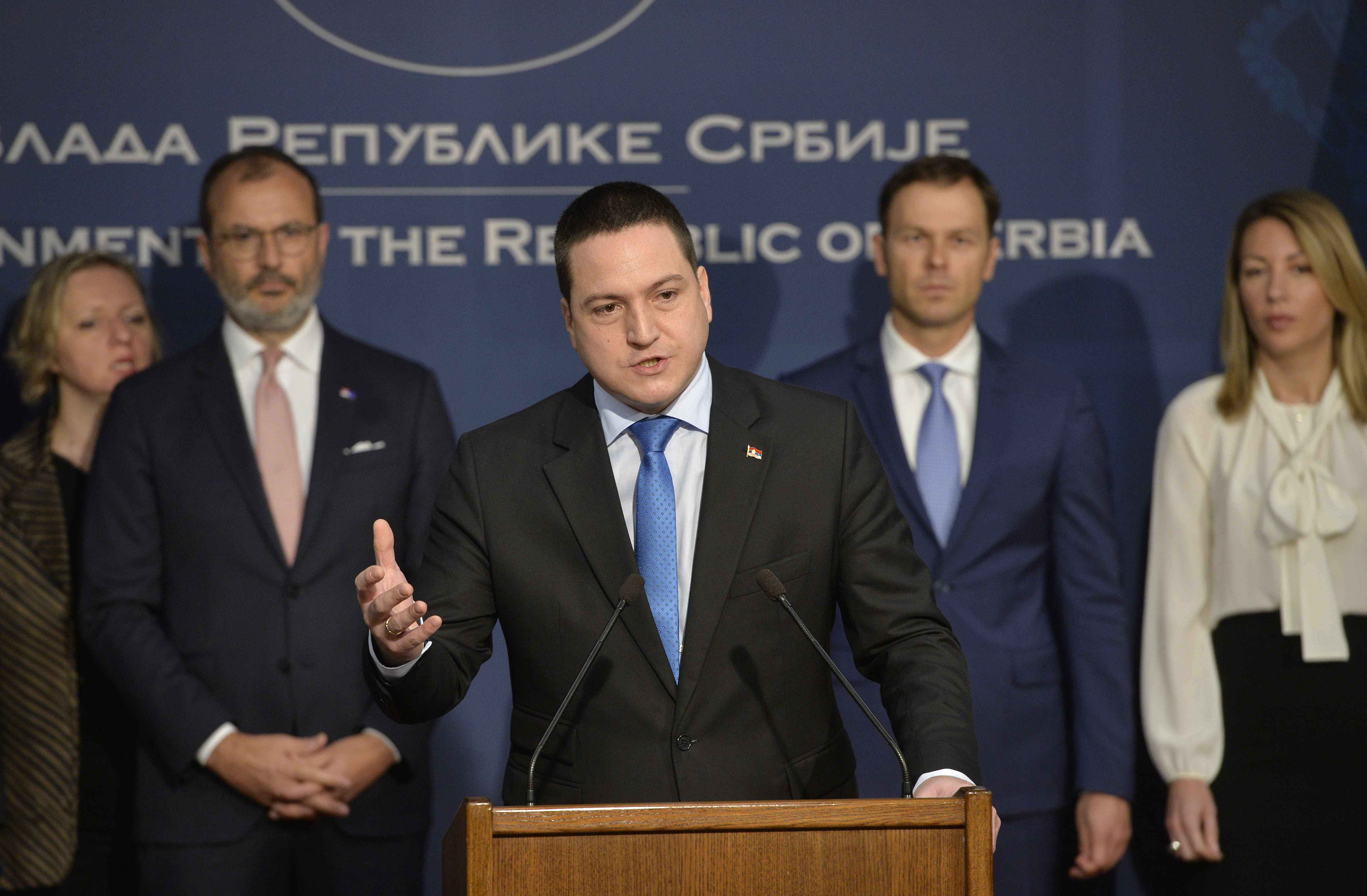 Minister of Public Administration and Local Self-Government Branko Ružić said the Agreement signed between the Government of Serbia and the European Investment Bank, which provides for financial support to underdeveloped local self-governments, was of paramount importance for cities and municipalities, as it would promote their development and contribute to better services for citizens.
The Government of Serbia, the EIB and the Mission of the UN Development Programme (UNDP) launched the programme titled Partnership for Local Development, worth 30 million euros in total, aimed at infrastructural capacity building at local self-government units, improving the standard of living for citizens and providing support to local economic development.
"Municipalities have a tremendous task ahead, and they are also under huge pressure to deliver high-quality services, as they bear the brunt of our citizens' demands, while at the same time also bearing the greatest pressure to implement laws. The legislation passed in recent years has introduced thorough changes in the way a municipality of city operates", Minister Ružić said.
He went on to explain that the experience gained by the Ministry of Public Administration and Local Self-Government with the Fund for Local Self-Governments, the amount of which last year was 320 million dinars, while the amount earmarked this year was half a billion dinars, showed that the local projects which applied for funding exceeded the value of the programme by seven times.
"A year and a half ago, we began talks with the European Investment Bank, with the support of the UNDP Mission to Serbia, to examine the possibilities for providing specific local-level projects", Mr. Ružić said.
As there are still huge differences between municipalities and cities and the practices employed by municipalities are widely divergent, Mr. Ružić said the highest amount of support under this Programme would be provided to municipalities categorised in the third and fourth groups in terms of their level of development, especially those that faced the migrant crisis or floods or other natural disasters.
He added he believed local infrastructure development would make life easier for all citizens, help municipalities function and persuade the young to seek a livelihood locally.
Mr. Ružić thanked the European Investment Bank and the UNDP Mission to Serbia for their support.
The loan agreement worth 22 million euros was signed by Serbian Minister of Finance Siniša Mali and Head of European Investment Bank's (EIB) Division Slovenia, Croatia and the Western Balkans, in the presence of Minister Ružić, Head of EU Delegation to Serbia Sem Fabrizi and UNDP Team Leader, New Partnerships and Emerging Donors, Ivan Zverzhanovski.
The remaining 25 percent of the required funding will be secured from the national budget of the Republic of Serbia, donor funds, UNDP funds and own funds of LSGUs, which are expected to contribute minimum 15 percent of the value of each individual project.