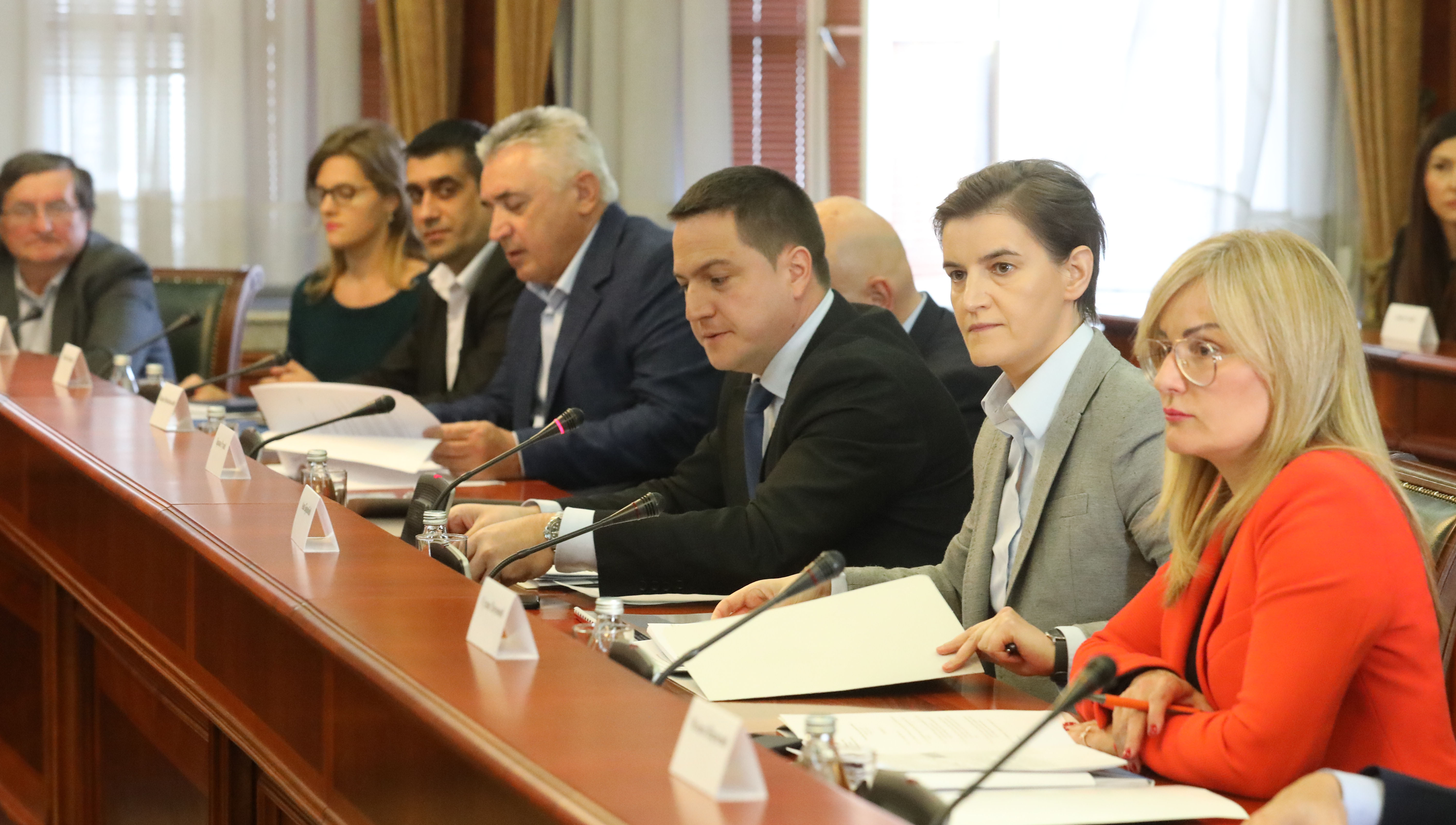 The National Minorities Council has adopted the proposal that the priority area for financing projects from the Budgetary Fund for National Minorities in 2019 be culture.
The Minister of Public Administration and Local Self-Government, Branko Ružić, who is also Deputy Chairman of the National Minorities Council, noted that 30 million RSD was allocated for national minorities from the Budgetary Fund.
"The goal is to improve cultural activities of national minorities in Serbia by financing projects", underlined Ružić.
Prime Minister Ana Brnabić, who was chairing the session, emphasized that the Government of Serbia was working in continuity on improving the status of persons belonging to national minorities, and added that the activities of the Council for National Minorities were a confirmation of its commitment to this matter.
She noted that numerous activities of the Government and other institutions, media and civil society organisations had contributed to raising awareness of citizens about the presence of persons belonging to national minorities in our country and about their rights, as well as a better implementation of anti-discrimination legislation.
The Prime Minister stated that, in the period between two sessions of the Council, amendments and supplements of regulations governing the rights of national minorities were adopted, primarily the Law on the Protection of the Rights and Freedoms of National Minorities, Law on National Councils of National Minorities, Law on the Official Use of Languages and Scripts, Law on Registry Books, and Law on Local Self-Government.
At the elections on 4 November last year, members of the National Council were elected by persons belonging to 22 national minorities. After elections had been successfully implemented, all national councils were formed, and two new national councils were formed in addition to the existing ones, namely the national council of the Polish national minority and the national council of the Russian national minority.