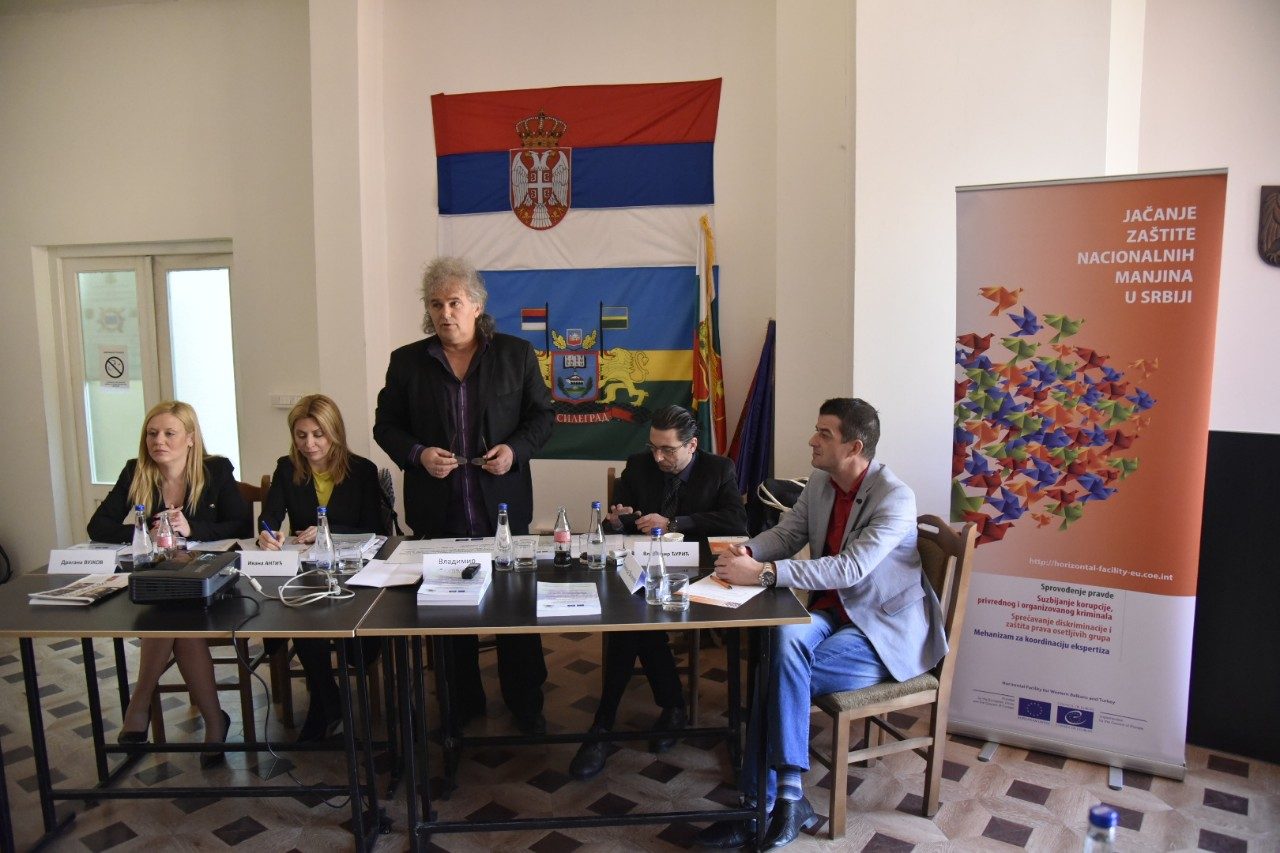 Within the framework of the project "Strengthening of the Protection of National Minorities in Serbia", round tables  were held  in five towns and municipalities on official use of languages and scripts of national minorities in five towns and municipalities.
Within the framework of the joint project of EU and Council of Europe, round tables wre also held in Sombor, Medveđa, Vranje, Bujanovac and Bosilegrad.
Rights of persons belonging to national minorities as regards the official use of minority languages and scripts were addressed by the Assistant Minister of Public Administration and Local Self-Government, Ivana Antić, and the State Secretary in the Ministry, Ivan Bošnjak.
"In addition to introducing the attendees to new solutions in the legislation of the Republic of Serbia in this field, we have also had an opportunity to jointly consider , through direct communication, open issues of practices relating to the official use of language and script", emphasized Ivana Antić.
Attendees of meetings included civil servants in municipal administrations, members of the Council for International Relations, representatives of the Council for National Minorities, civil society organisations and citizens.