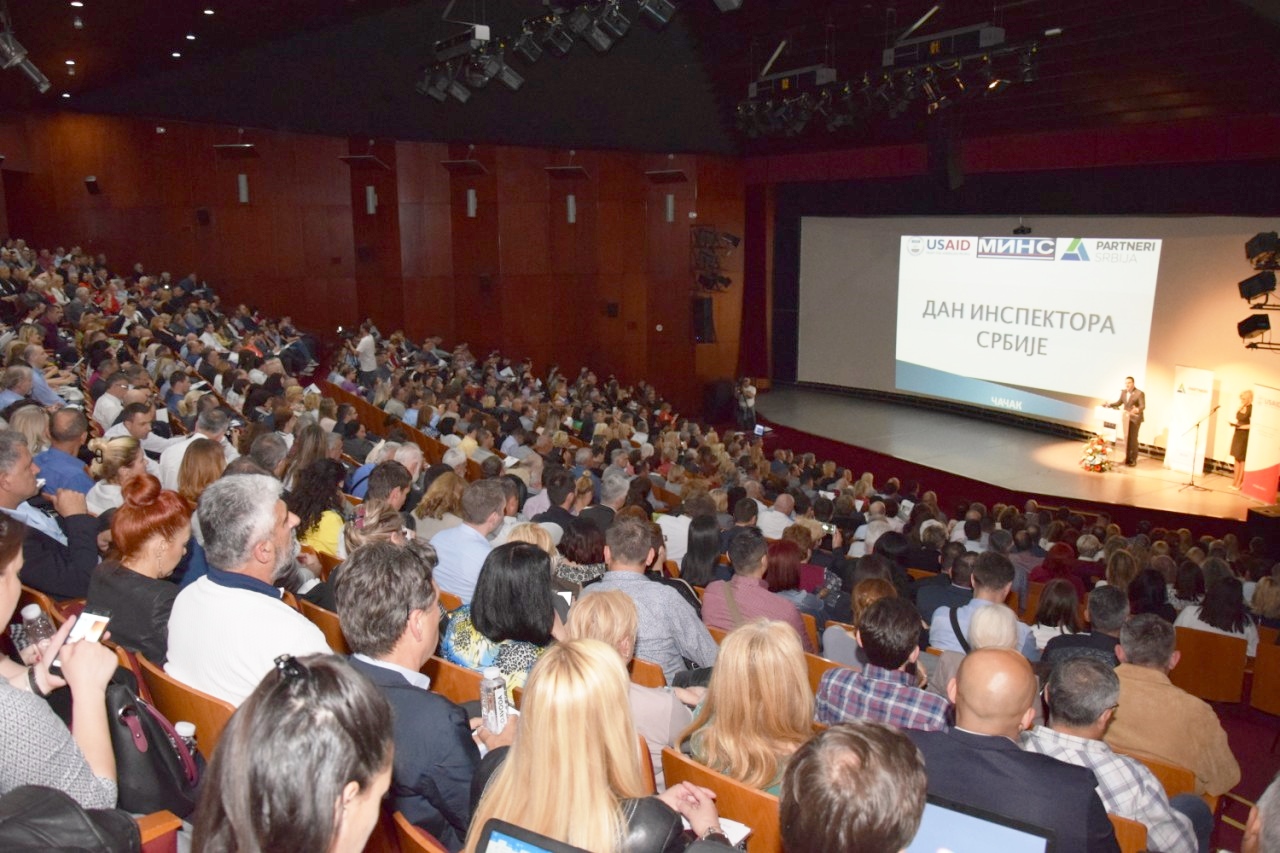 Minister of Public Administration and Local Self-Government Branko Ružić said inspection reform was one of the key reforms in the fight against informal economy.
"Inspection reform is also important for creating a better, more predictable business environment, which is key for private sector development, new job creation and a higher national budget for Serbia", he said, speaking at the 13th annual assembly of NALED.
Speaking of the results of reforms, Mr. Ružić said more than 10,000 inspections had been conducted last year of entities suspected of being unregistered, out of which 3,000 were confirmed to be unregistered.
"Out of more than 320,000 persons found by inspectors on worksites, 14,221 were not registered for insurance; of those, 12,839 were registered immediately upon inspection", he added.
Minister Ružić also underscored that inspectors now treated businessmen differently, adding they were no longer bogeymen for businesses, but their advisors.
"Today, inspectors advise businesses and no longer make 11 separate but similar inspections a year; instead, they only do it once or twice", he said.
He explained businesses were now aware of the object of each inspection and what an inspector could check during an inspection visit, thanks to the established checklists.
"Inspectors now finally have mutual communication and coordination, so they no longer waste their valuable time on something their colleagues already checked. We expect that all 43 inspectorates will be included in the modern communication system called e-Inspector by the end of the year", Minister said.
He noted Serbia had about 4,000 inspectors at national and local levels.
"Looking at national-level inspectorates alone, the ratio is one inspector per 3,062 inhabitants. That is four times fewer inspectors than in Europe", Ružić added.
He announced that a Plan for the Employment of Inspectors would be presented soon, adding that human resource and inspector equipment upgrading policies had been adopted as an item of the Action Plan on Combating Informal Economy.
Minister Ružić also praised the role of NALED in the establishment of a constructive and sustainable dialogue between the state and inspectors on the one side and businesses on the other, which he said was crucial for a successful outcome of the reforms carried out at inspectorates.