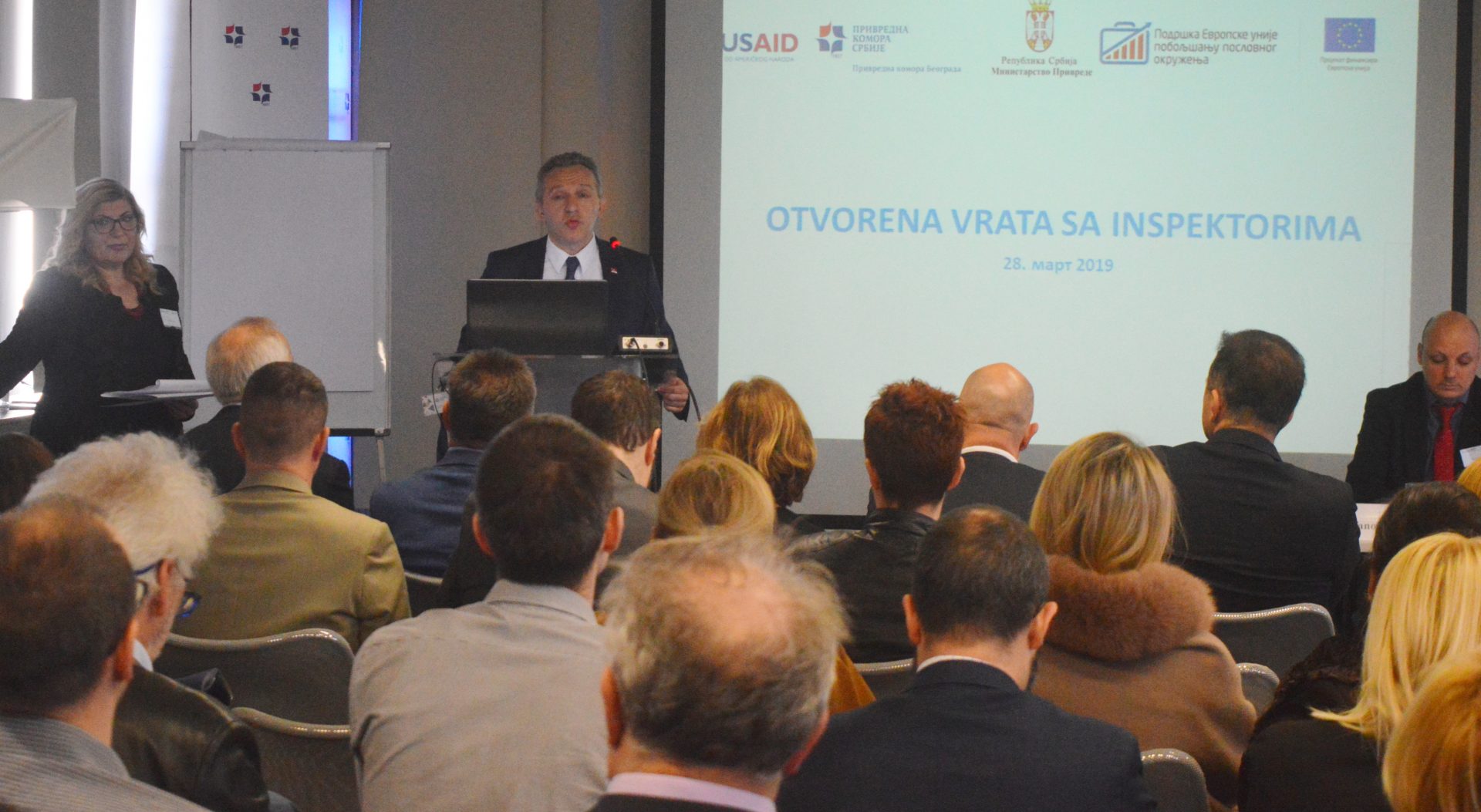 Zoran Kasalović, State Secretary in the Ministry of Public Administration and Local Self-Government, announced the beginning of the campaign "Inspections are an Ally of Strong Economy", which will introduce the activities of all inspectorates to the public.
"It matters that the citizens are aware that inspectors control areas important for the life of citizens, rather than just punish and adopt repressive measures.  Inspectors take care about our health, food, air, the safety of children", said Kasalović at the Open Door Day with Inspectors.
It is necessary, he added, to strengthen inspection services in terms of funds and human resources.
"On the basis of conducted analyses, a work plan for inspections during this year will be adopted, followed by work plans for 2020 and 2021", he said.
Kasalović pointed out that the dialogue between businessmen and the inspectorates was important, and that the doors of the Ministry were always open for businessmen.
"Open Door Day with Inspectors" was organised by the Belgrade Chamber of Commerce in collaboration with the USAID Cooperation Project for Economic Development and EU project Support to the Improvement of the Business Environment, in collaboration with the Coordination Commission for Inspection Oversight and the Belgrade Chamber of Commerce.
Businessmen had an opportunity to talk to inspectors from the tax, market, labour, sanitary and agricultural inspectorate.