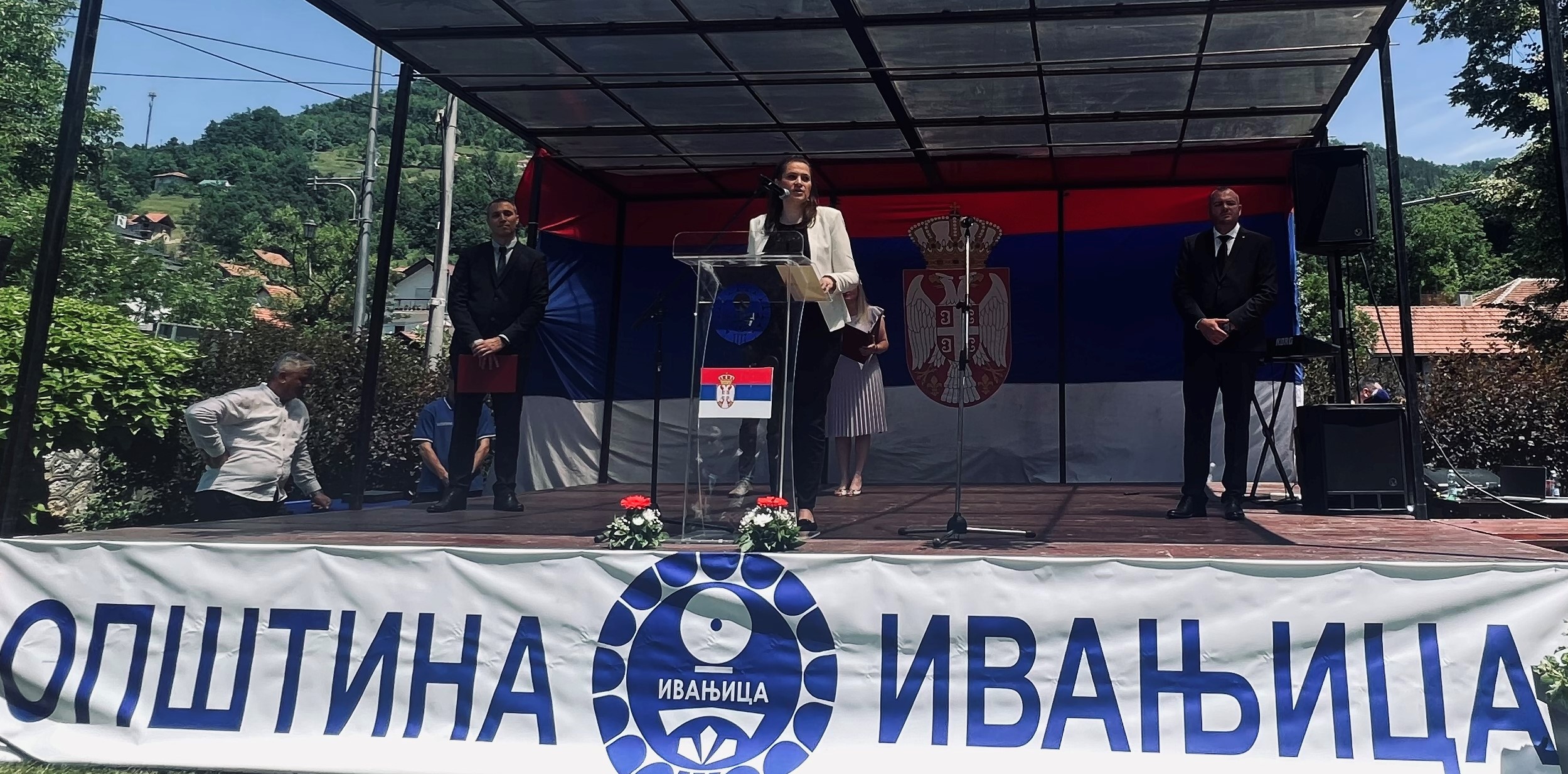 The Ministry of Public Administration and Local Self-Government is the winner of this year's June Award of the Municipality of Ivanjica, which is traditionally awarded to distinguished institutions and individuals who have provided assistance in improvement, development and affirmation of this municipality.
On behalf of Minister Obradović, at the solemn session of the Municipal Council of Ivanjica, which is held on the occasion of the Municipality Day, the State Secretary of the Ministry of Public Administration and Local Self-Government, Maja Mačužić Puzić, had received the award and pointed out that she was glad that Ivanjica had recognized MDULS as a partner who supported the implementation of projects which aim to improve the quality of life of citizens, but also to modernize the municipal administration.
Mačužić Puzić had stated that this accolade is proof that cooperation on projects, which are jointly implemented by the ministry and the municipality, had yielded results, adding that in the previous two years, MDULS had supported a number of different projects with budget funds, with the aim of making the Municipality of Ivanjica a modern local self-government, tailored to its citizens and economy.
This was also an opportunity for State Secretary Mačužić Puzić to visit the reconstruction works at the playground of the Primary School "Milinko Kušić", for which the municipality received over 95% of the funds from the MDULS's budget, as well as to talk with the local leadership about the status of other projects for which the Municipality of Ivanjica received funds through MDULS.
On that occasion, she had stated that MDULS is happy to invest in smaller local self-governments with the aim of balanced regional development and for encouraging youth to stay in their communities. Also, in addition to RSD 30 million that were invested in the reconstruction of the aforementioned playground, MDULS had, in cooperation with the EIB, invested over RSD 100 million in the reconstruction of lighting in Ivanjica, which will bring great savings in respect of electricity and enable the saved funds to be directed into new projects for a better life of the citizens of Ivanjica.
Today, Ivanjica celebrates the Municipality Day as a memory of 16 June 1866, when Prince Mihailo Obrenović bestowed Ivanjica with a status of a town.