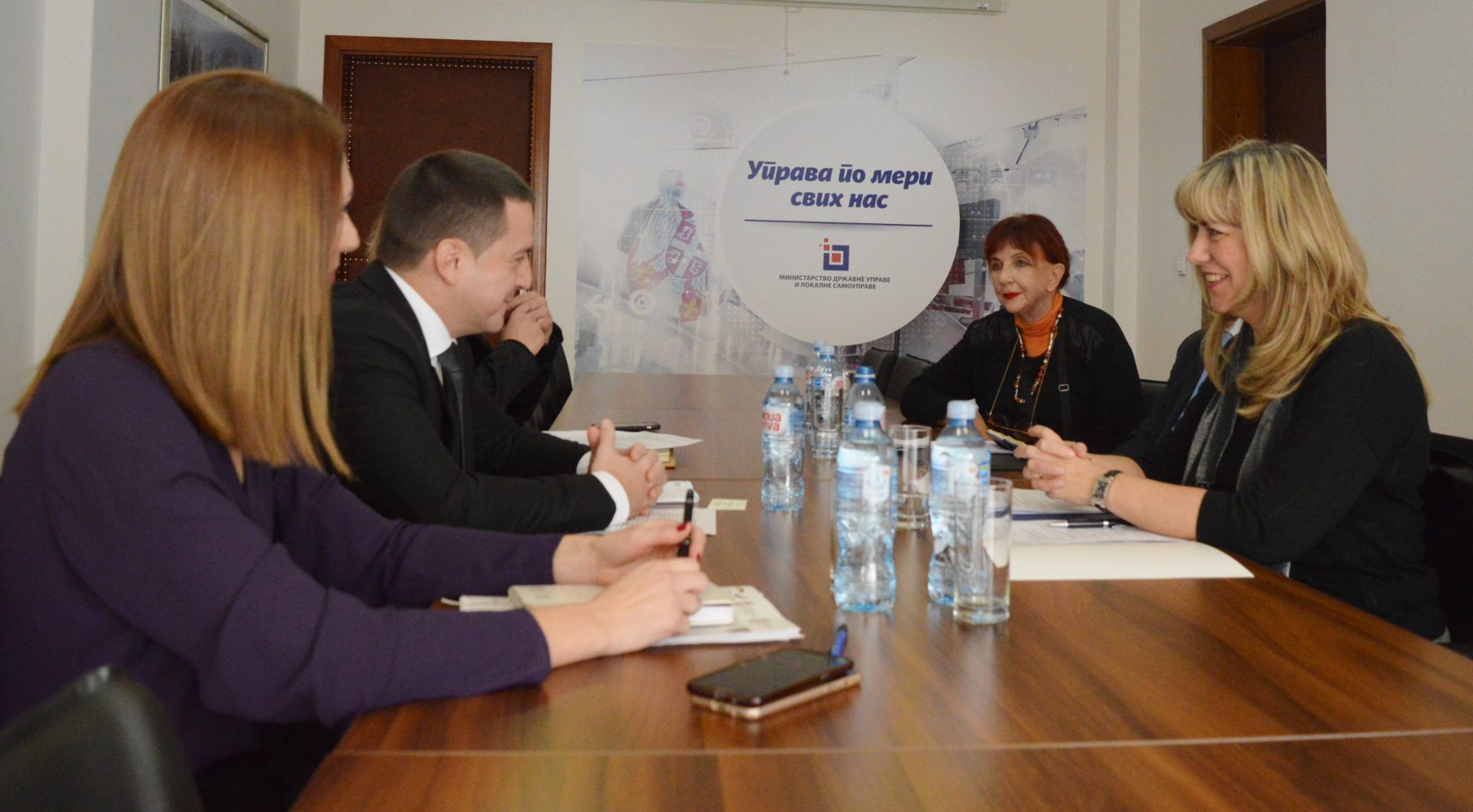 The Minister of Public Administration and Local Self-Government, Branko Ružić, spoke today to the Director of the Directorate General of Democracy of the Council of Europe, Snežana Samardžič, on the cooperation between these two institutions, which was praised as very fruitful.
As announced at yesterday's meeting between Ružić and the new Head of the Belgrade Office of the Council of Europe, Tobias Flessenkemper, the European Union and the Council of Europe will support further capacity building on the local level with 4 million EUR starting from next January, for which the Minister thanked the representative of the Council of Europe today.
"Specific support to reforms mean a lot to us, especially on the local level", emphasized the Minister, noting that municipalities and towns have most commitments in the EU accession process, and as regards the implementation of public administration reform.
He said: "In the previous phase of support, 1,400 civil servants were trained on the local level, which will contribute to more consistent treatment of citizens by the administration, regardless of where you are".
Ms Samardžić-Marković said that there was a series of other activities which may improve the cooperation between Serbia and the Council of Europe, specifically in terms of preservation of cultural heritage and promotion of minority policy, and it was agreed at the meeting that the implementation of such activities would begin in the forthcoming period.