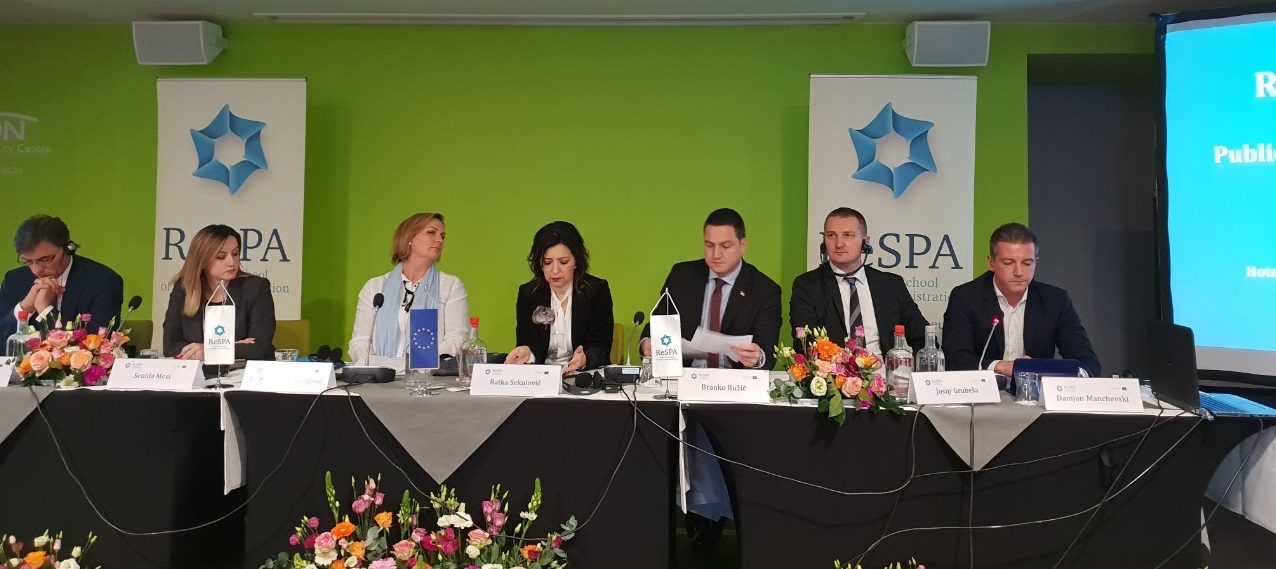 The Minister of Public Administration and Local Self-Government, Branko Ružić, spoke at the ministerial meeting of the members of the Regional School for Public Administration (ReSPA), where he emphasized the importance of the organisation for the progress of the administration in the region, particularly as a requirement for the accession to the European Union.
ReSPA is both a source of information, knowledge, examples of good practice, and a mechanism for creating a stronger region, a mechanism we need to further exploit, underlined Ružić.
He said that Serbian administration had undergone huge changes during the previous few years, particularly in terms of simplification and modernisation of procedures, in order for citizens to be more satisfied with their contacts with the administration, and to reduce the expenditure of money and time.
Arguing for the necessity to continue the efforts on the enhancement of administration capacities, Ružić said that enormous progress had been made by amending certain laws relating to objective and transparent employment, professional development, merit-based recruitment and vocational training. He singled out the fact that Serbia had, after over a decade, finally gained a centre for education and professional development of all employees, whether on the national or local level – the National Academy of Public Administration.
The Academy has already had significant contacts with known schools of public administration, such as ENA from France and Austrian Federal Academy of Public Administration, he said, adding that he expects thousands of Serbian civil servants to be additionally educated through traditional training methods, as well as the newest forms of trainings, such as couching, as soon as the next year.