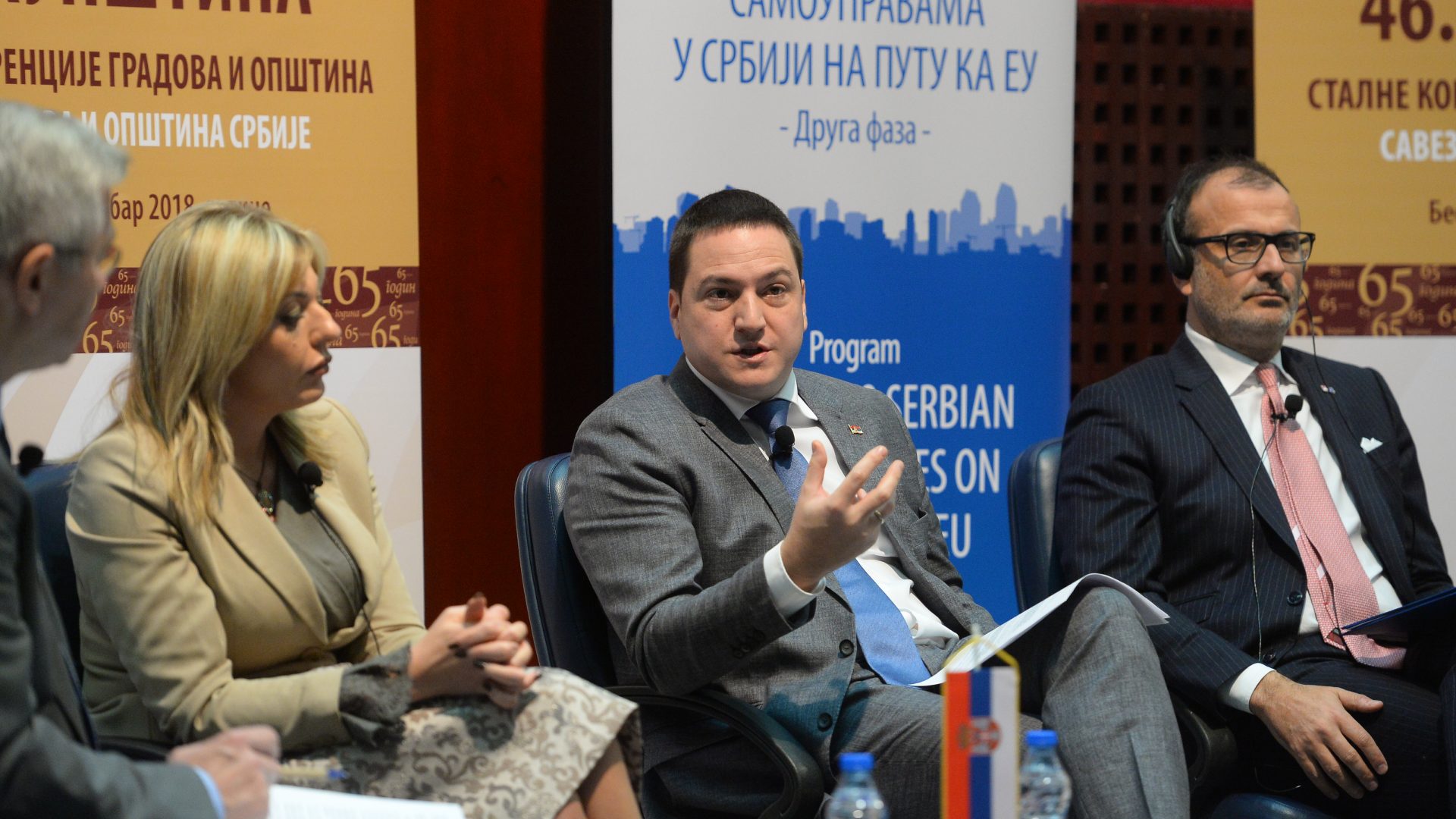 The Minister of Public Administration and Local Self-Government, Branko Ružić, stated at the Assembly of the Standing Conference of Towns and Municipalities, whose topic was European future of self-government, that around 70% of European legislation refers to the implementation on the local level.
"For that reason, it is especially important to build capacities of local self-government units for using EU funds intended for support to the implementation of reforms necessary for the application of these standards", said Ružić, speaking at the panel on Serbia's accession to the European Union and the role of local self-government.
He emphasized that the public administration reform is one of the crucial condition for Serbia's accession to the EU.
"This is important, because the exercise of the rights of citizens and economic entities is reflected in their relationships with administration bodies on all levels of governance", pointed out the Minister.
Ružić stated that all relevant activities by the Ministry were conducted in collaboration with SCTW and that it was a natural partnership, entailing two-way communication which, in the accession process, had resulted, among other things, in a legally defined commitment of local self-governments to have employees who follow this process.
"The goal of this legislative provision is for local self-government units to monitor the accession process and be informed in due time on all commitments which they will have to make as Serbia gets closer to EU membership", said Ružić.
He added that this provision of the Law was one of the measures for the enhancement of local self-government capacities.
"It is very important for local self-governments to be active partners in the negotiation process, as witnessed by the fact that local self-government units are represented in 24 out of 35 negotiation chapters through SCTM", noted Ružić.