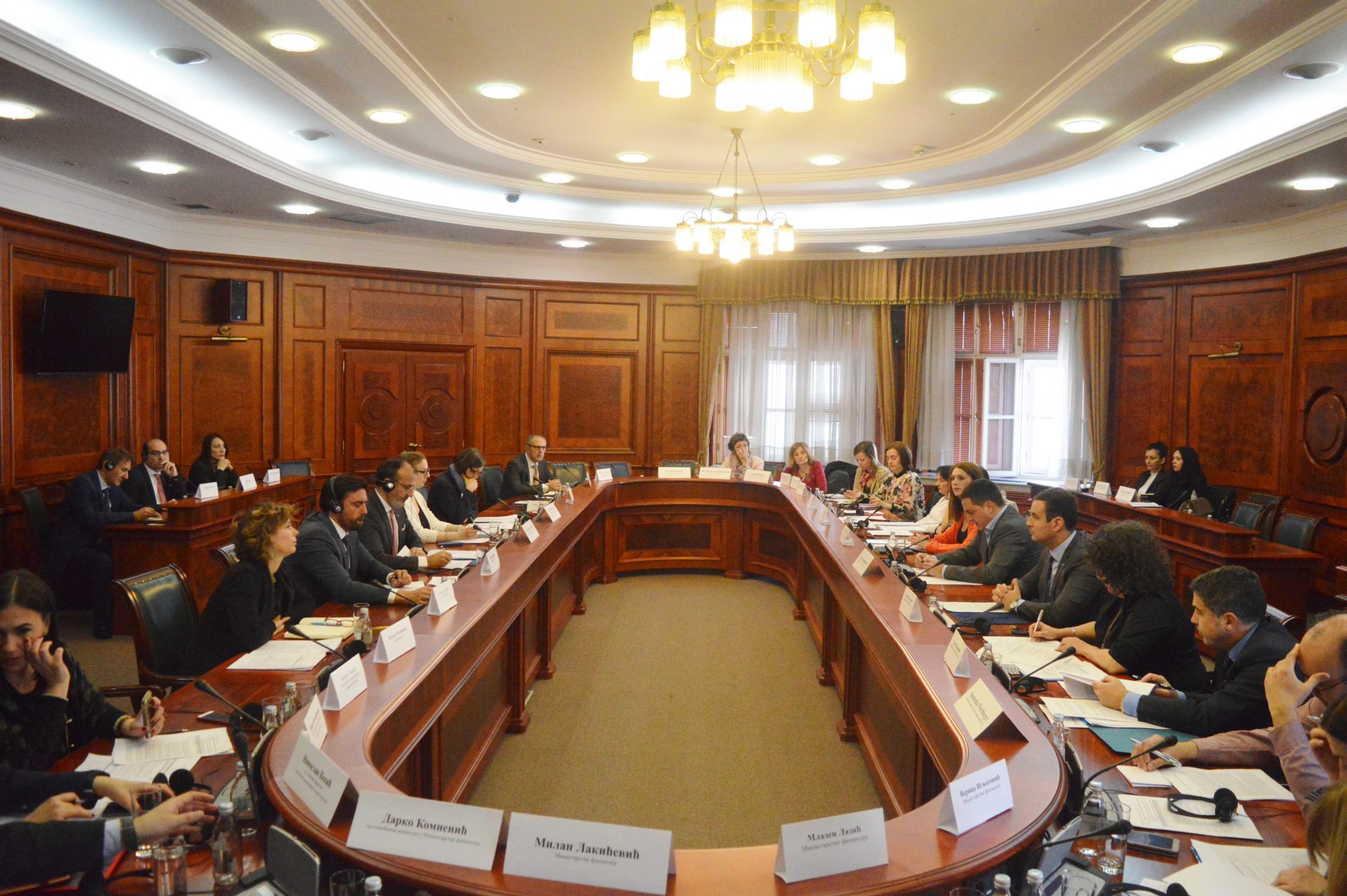 "Due to great efforts by all employees in the public administration, as well as a strong professional and financial  EU support, the public administration reform is on the right path. We remain on the same path, and we are also strengthening our communication with citizens, in order to make it clearer to them what this comprehensive reform brings to them, it was concluded at the fifth meeting of the Platform for Dialogue about the Policies within the Public Administration Reform.
The Minister of Public Administration and Local Self-Government, Branko Ružić, underlined that the support of the European Union means a lot to the Government in its efforts to build a public administration which would be tailored to all citizens, and at the same time, would follow the example of the newest European standards and practices.
"Due to well implemented activities, the European Commission, on the basis of the First SRC Self-Assessment Report for 2016, made a payment of 30.5 million EUR as support to the reform in last November. On the basis of activities we have conducted, laws we have adopted, and reports we have addressed to the European Commission, we expect another tranche of financial aid for further activities to be approved", said Ružić.
The Head of Delegation of the European Union to the Republic of Serbia, Sem Fabrizi, pointed out that the public administration reform is a process which affect all segments of life, and that ensuring capacities and sustainability is crucial for its success. "Good governance and a successful reform requires good, professional, independent civil servants, who will implement all the novelties and ensure their sustainability", underlined Fabrizi.
Dialogue about the Policies within the Public Administration Reform is held in order to discuss progress, results and objectives in this process, as well in order to establish continuous dialogue on various topics of importance for the public administration reform and the public finance reform programme. The dialogue is conducted between the institutions of the Republic of Serbia which are involved in the execution of the Sector Reform Contract and the Delegation of the European Union.
The Sector Reform Contract is support to the budget of Serbia for the purpose of the implementation of the public administration reform. Its value is 80 million EUR, out of which 70 million is direct budget support, and 10 million EUR is complementary support through four technical support contracts.