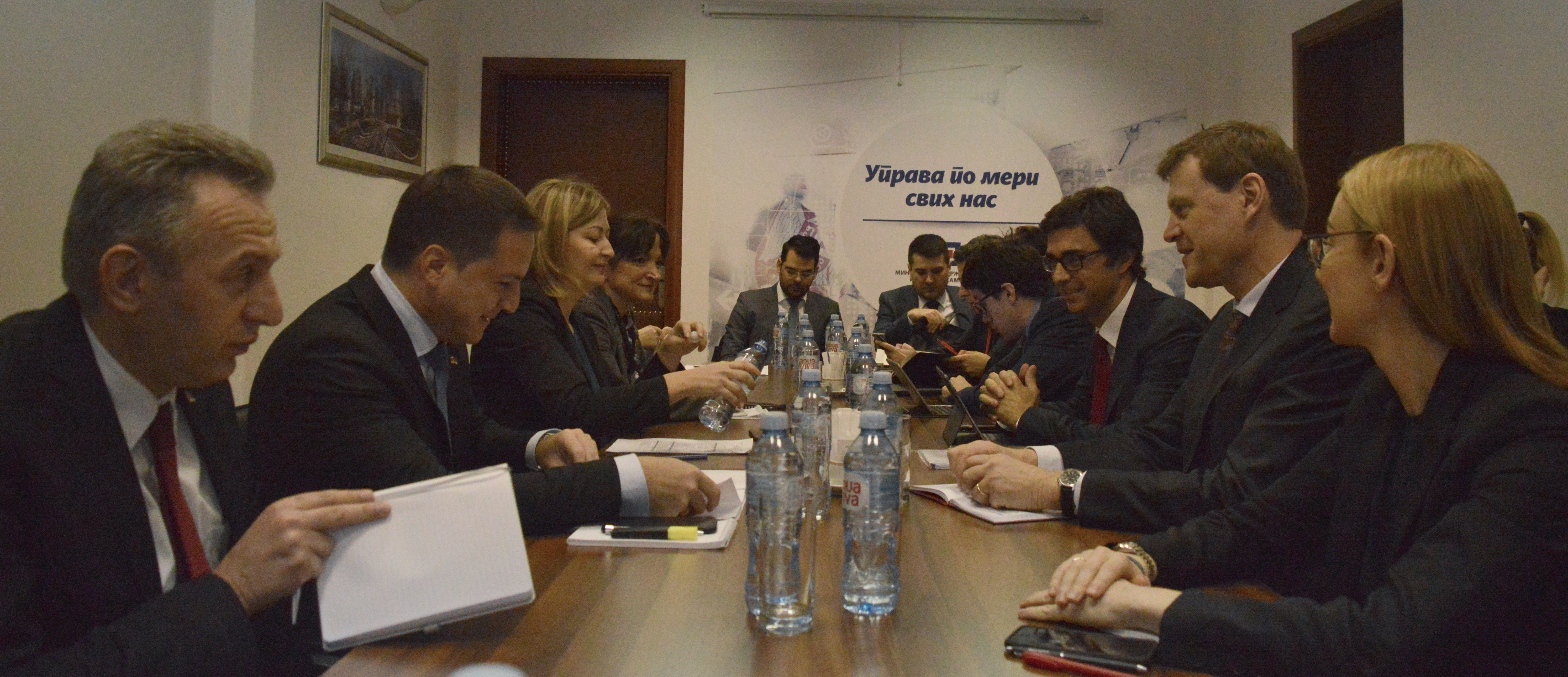 The Minister of Public Administration and Local Self-Government, Branko Ružić, talked to the delegation of the International Monetary Fund (IMF), led by James Roaf, about the salary system reform.
"The entire Government and the President of Serbia are committed to achieving the objective of the salary system reform, which is a transparent and fair allocation of budgetary resources and better financial status of the employees", noted Ružić.
He emphasized that the entire system which is created through the public administration reform works for the benefit of providing better and faster services to citizens.
"Such services may only be provided by educated, motivated professionals, and thus we must change our present method of employment, assessment, promotion, vocational training and rewarding", said Ružić.
He said that dialogue with the competent ministries, unions and social partners about the salary system reform would be continued this year, pointing out that the objective was to not jeopardize the budget of Serbia, but to improve the financial status of civil servants.
The mission of IMF, led by James Roaf, was interested in activities which were to be conducted until the beginning of the implementation of the law regulating the salary system in January 2020.
Representatives of the Ministry noted the need for additional analyses of financial effects of the new system for individual sectors (education, health etc.), in order for the new salary system to start to function in the envisaged period.
Ružić thanked the IMF delegation, which will remain in Belgrade until 5 February, for their support in the previous period.