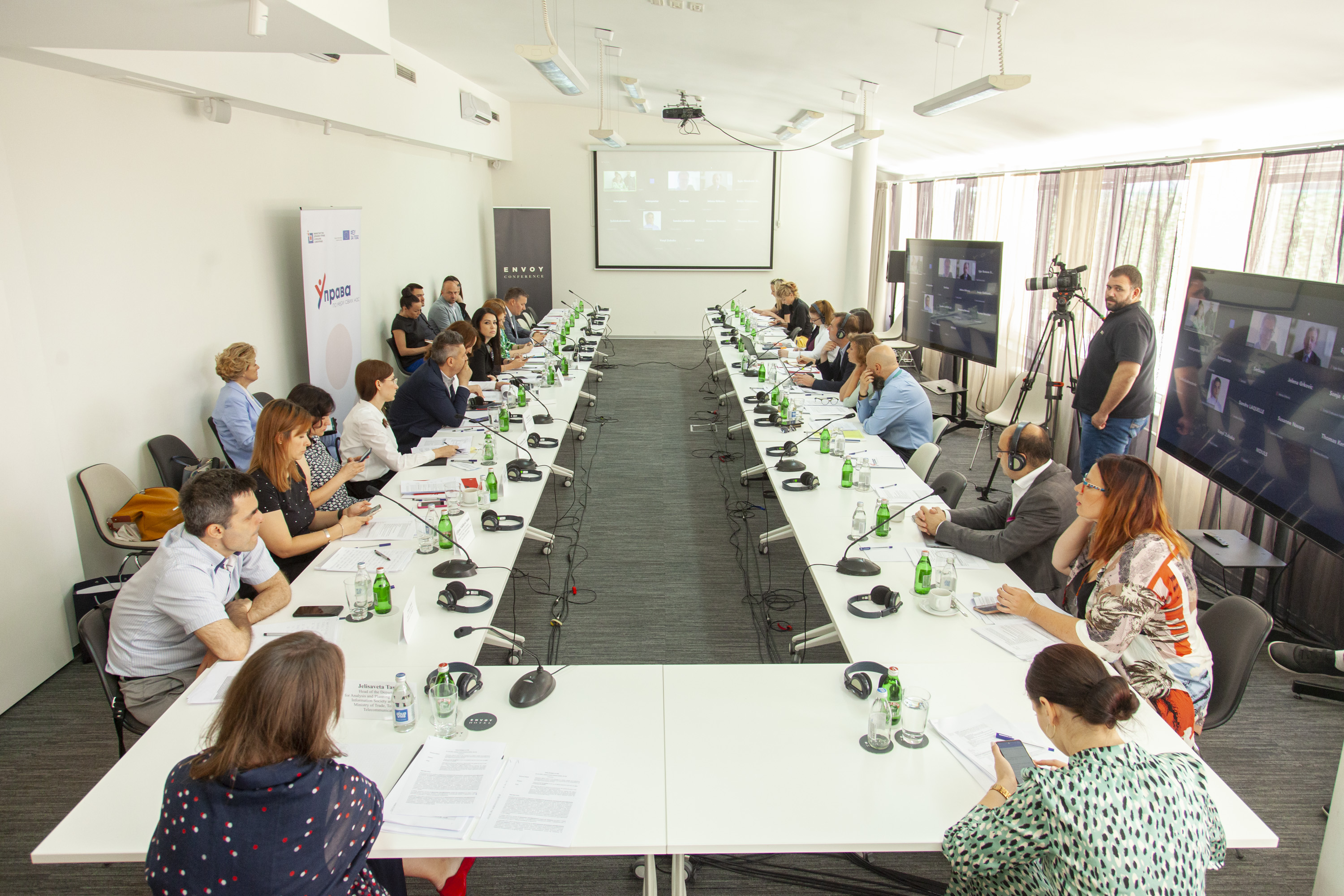 "On the basis of positively evaluated efforts in the implementation of reforms, Serbia has managed to use all the funds provided under the Sector Reform Contract for the area of Public Administration Reform and Public Finance Reform. The successful completion of the implementation of this contract indicates our readiness and determination to continue on the path of reforms and European integration, while the negotiations for new sectoral budget support are ongoing. Adequate administrative capacities are a necessary prerequisite for the successful implementation of reforms in all areas of society, but also one of the basic prerequisites for accession to the European Union," the Assistant Minister of Public Administration and Local Self-Government, Sanja Putnik, has said at the 7th High-level Policy Dialogue on Public Administration Reform.
During the dialogue, in which the representatives of all relevant national institutions participated, progress was presented in the most important areas of this reform, which is continuously among the priorities of the Government of the Republic of Serbia. The representatives of the Ministry of Finance have pointed out the importance of maintaining stable public finances in situations of global economic crises, while the Ministry of European Integration had emphasized the importance of Public Administration Reform in the European integration process.
Head of Cooperation of the European Union Delegation to Belgrade, Nicola Bertolini, had addressed the participants, stating that the commitment of all attendees confirms the existence of strong political support, without which the reform would not be achievable, and had welcomed the further improvement of the political and legal framework, as evidenced by the adoption of the new, comprehensive strategic framework for 2021-2030 during the last year. Head of Unit for Serbia and Montenegro at the EC Directorate-General for Neighbourhood and Enlargement Negotiations, Michael Miller, who addressed the participants via video link, had praised the fact that the first annual report on the implementation of the aforementioned strategic framework has already been published, and pointed out the importance of consultations with Civil Society Organizations.
The topics discussed during the High-level Dialogue relate to the most important aspects of Public Administration Reform – the implementation of the strategic framework, the Local Self-Government System Reform Programme, planning and coordination of public policies, the regulatory framework for the civil service, management responsibility, capital investments, analytical units, provision of services and eGovernment.