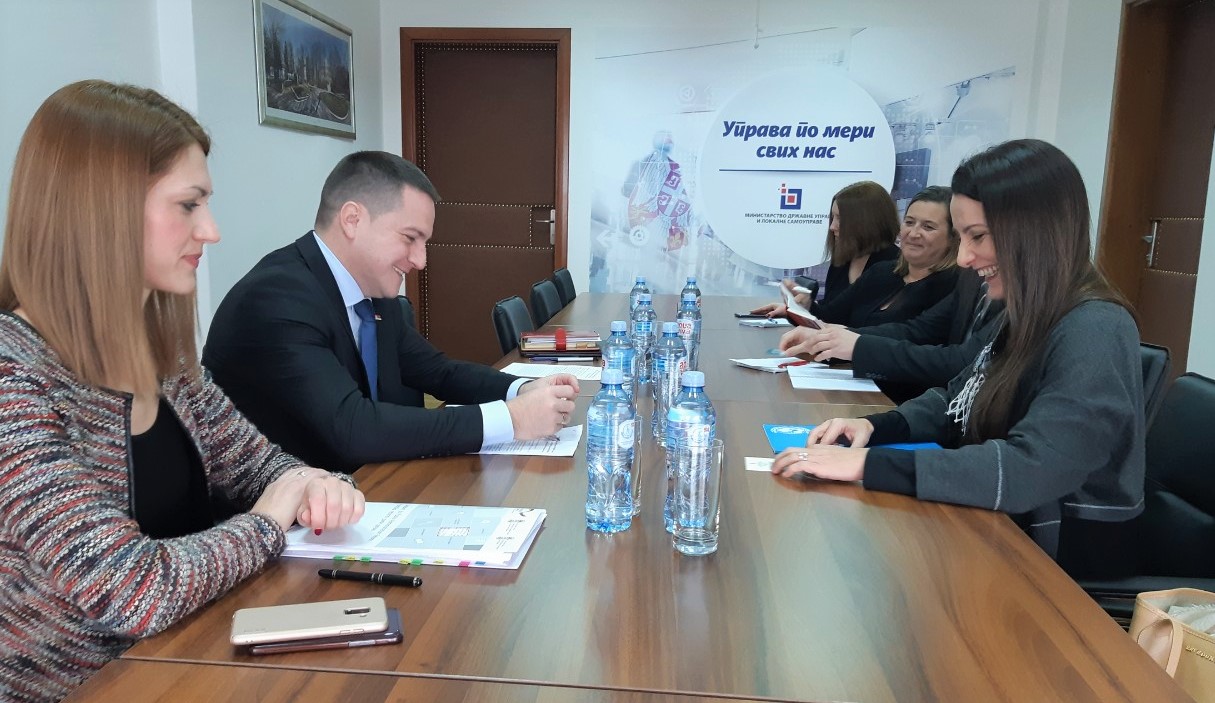 The strategy of decentralization will also include improvement and protection of the rights of children and young people, said Branko Ružić, Minister of PALSG, emphasizing that he expected professional support from the UNICEF office in Serbia in the activity in question, which is expected in the first half of the next year.
He made that statement at the meeting with the Director of that international organization in Serbia, Regina De Dominicis, who took over that duty this August.
Director of UNICEF pointed out that it was important to invest in pre-school education, particularly having regard to certain findings which say that 13 dollars shall be returned for each 13. She also said that it was important for local self-governments to interconnect for the purpose of a more adequate exercise of the rights of children, particularly a higher number of enrolled children from vulnerable groups, such as Roma.
Ružić added that the Budgetary Fund for the Local Self-Government Programme had supported manz pre-school establishments, in order to expand their capacity, and that electronic services had been created for the purpose of making it easier for parents to apply their new born children for kindergarten.
"We are working on freeing parents from the obligation to submit birth certificates when enrolling children into primary and secondary schools", said the Minister.