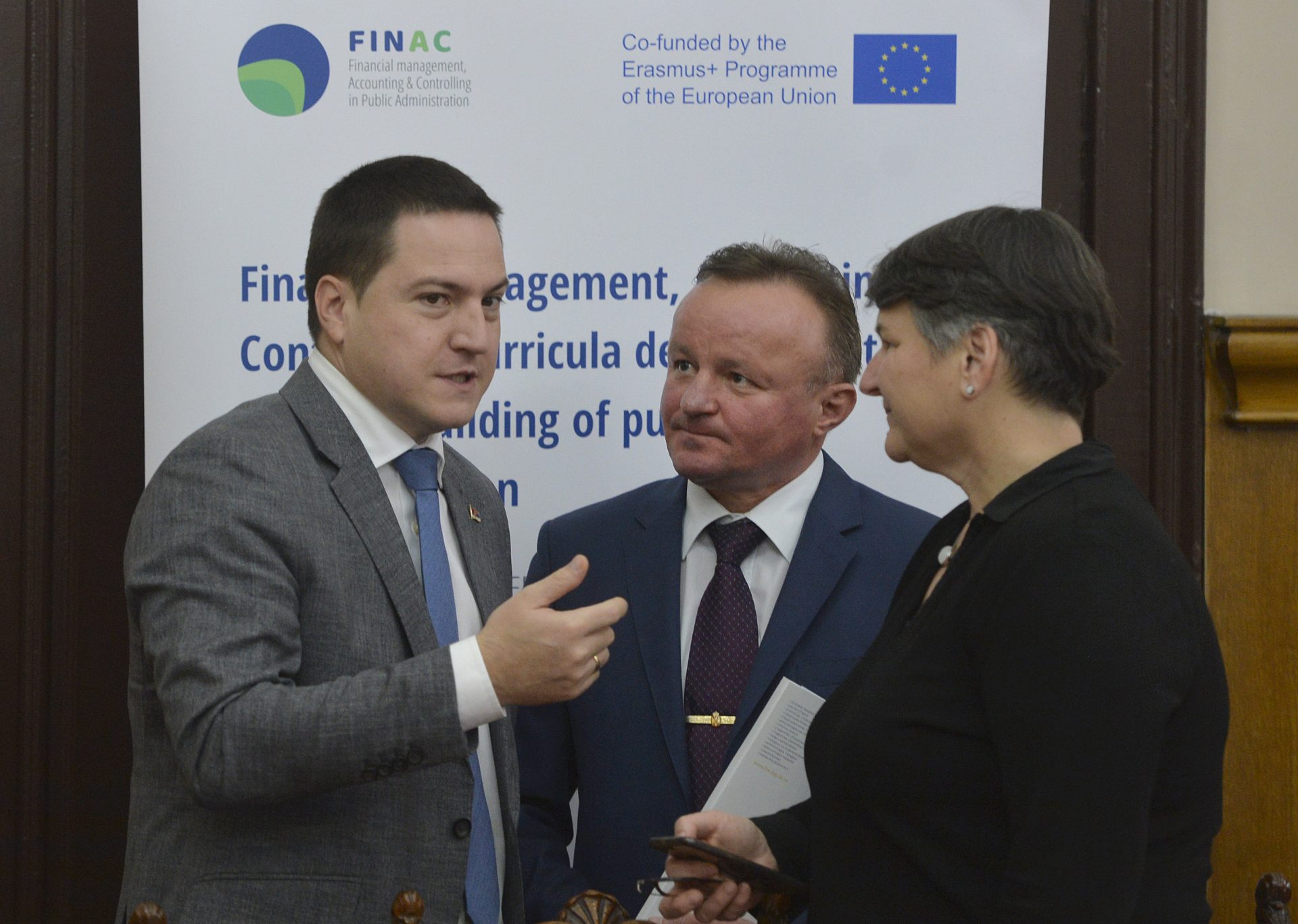 The Minister of Public Administration and Local Self-Government, Branko Ružić, stated that the goal of the FINAC ERASMUS+ programme was to enhance capacities of employees in the public administration, both at the level of the central government and on the local level in the field of financial management, control and managerial accounting.
In the Rectorate of the University, Ružić said that the programme in question gave rise to four accredited Master studies programmes in four faculties, namely the Faculty of Organisational Sciences (FON), the Faculty of Economics, Finance and Administration (FEFA), the University of Novi Sad, and the Faculty of Economics in Kragujevac.
It also provides scholarships for the first year for 103 students who already work in the public administration and who want, and see as their professional challenge, to expand their knowledge on these topics", added Ružić at the presentation of the programme.
He noted that 35 civil servants had been enrolled as students of FON.
Ružić explained that, after the completion of the Master programme, the staff were committed to the transfer of knowledge to colleagues and retention in the public administration for at least two years, which, as he added, ensured enhancement of capacities of civil servants in these fields, which is one of the requirements of the accession process as prescribed in Chapter 32 .
He noted that the public administration reform was one of the three columns of EU integration.
"This regional project has been executed through the synergy of the state and the academic community, working together on the implementation of reforms, as added value provided by this project", the Minister pointed out.
According to Ružić, well-trained and motivated staff, constantly in the process of personal and professional development, and adequately assigned throughout the system, are the only ones who ensure the efficiency necessary for wider social development.
"This is why I consider this type of cooperation and mutual support between universities and the government to be crucial, and I am convinced that it will continue", Ružić believes.
He noted that Serbia, for the first time, following the example of developed countries, has its National Academy of Public Administration – institution which takes account of the continuous adult vocational training.