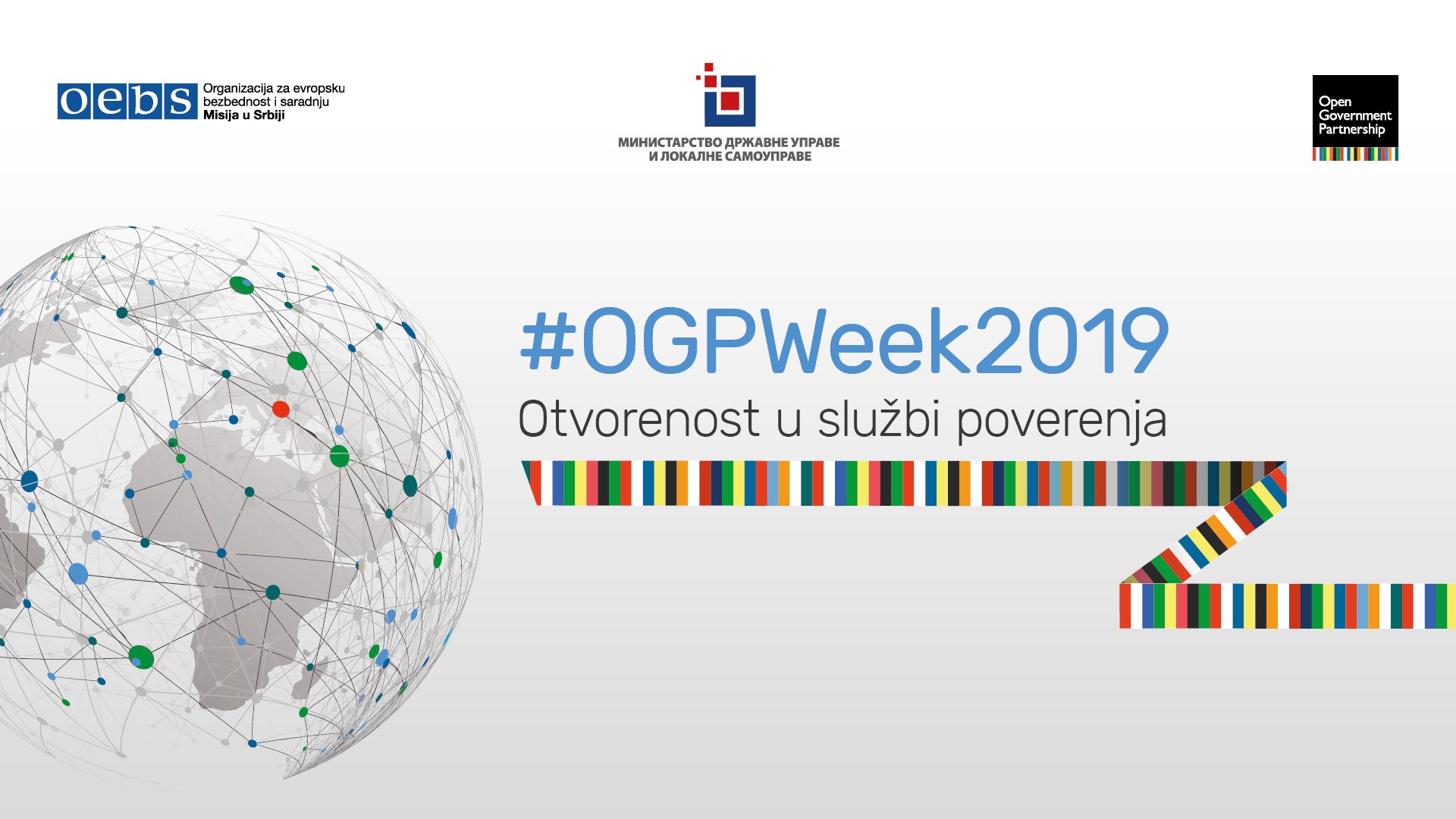 From 11 to 17 March, the entire world celebrates the week of the Partnership for Open Government, global initiative that Serbia joined in 2012, whose activities are coordinated by the Ministry of Public Administration and Local Self-Government together with civil society organisations, seeking to introduce the principles of openness, transparency and stronger involvement of citizens in policy adoption in the activities of the overall public administration.
In that regard, amendments have been adopted to many regulations which had introduced public consultations (during the compilation of draft laws) as obligatory in state authorities, public discussions on the investment budget on the local level, mandatory use of information technologies as a basis for open data, etc.
On the other side, there are many examples on the local level of individual initiatives that have gone a step further in higher openness and transparency of their activities and stronger involvement of citizens in the policy adoption process.
For example, the municipality of Odžaci incorporated into its Statute the creation of the Commission for Cooperation with Associations as a special working body of the Municipal Assembly, while the city of Novi Pazar, through the electronic registry office, provided a way for citizens to submit applications and conduct all necessary communication with the administration for 200 administrative procedures. It is important to also praise local self-governments which made an additional effort to make citizens better informed and more involved in the policy adoption process: Sombor, Ruma, Babušnica, Veliko Gradište, Pirot, Užice, Inđija, Nova Varoš.
Therefore we are organizing a conference on this topic, to be held in the Hyatt Hotel (Crystal Hall) on 15 March at noon, which will be opened by the Prime Minister Ana Brnabić, Branko Ružić, the Minister of Public Administration and Local Self-Government, Andrea Orizio, Head of the OSCE Mission to Serbia, Sem Fabrizi, Head of Delegation of the European Union to the Republic of Serbia,  And Steliana Nedera, Deputy Resident Representative UNDP Serbia, who will subsequently start to work directly with representatives of towns and municipalities.