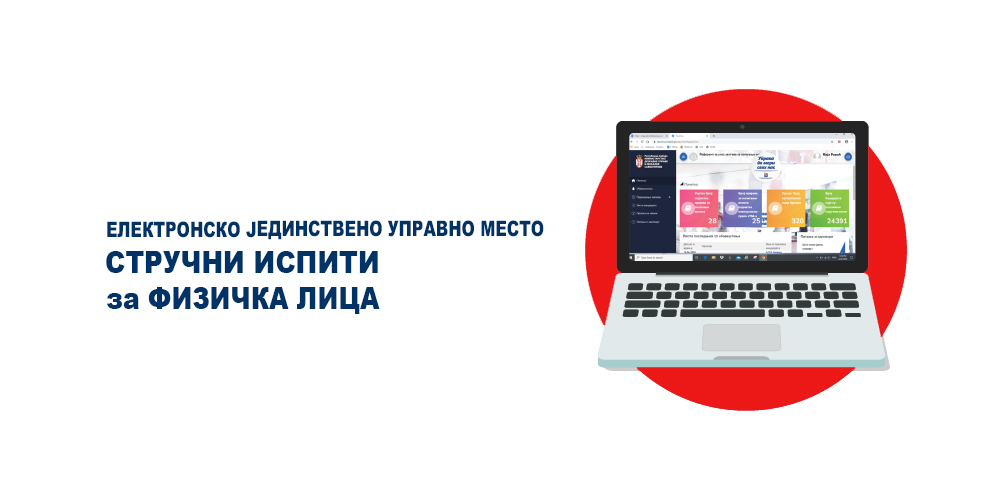 In order to make the services it provides as accessible as possible to its users, the Ministry of Public Administration and Local Self-Government has improved the software solution for conducting professional exams with new G2C (Government to Citizens) e-administration services for citizens who are interested in working on jobs for which the condition is passed state licence exam, inspector license exam or special licence exam for registrar.
These persons shall be enabled to apply in a simple, accessible and efficient way for passing the professional licence exam through the One-Stop-Shop for Citizens, established at the request of the Ministry.
Also, all future candidates who wish to take professional licence exams at the One-Stop-Shop are provided with access to literature for preparing for professional licence exams, regulations governing professional licence exams and other useful information.
The new e-administration services are available from 10 July 2023, from the access portal
In addition, all persons who passed the professional licence exams under the jurisdiction of this Ministry shall be provided with e-services for issuing certificates on the data entered into the records on the passed professional licence exams.
Moreover, the software solution of the Ministry of Public Administration and Local Self-Government for conducting professional licence exams of 1 July 2020 enables the provision of e-administration services to state and other bodies and organizations that have the obligation to submit requests for taking professional licence exams for their employees.